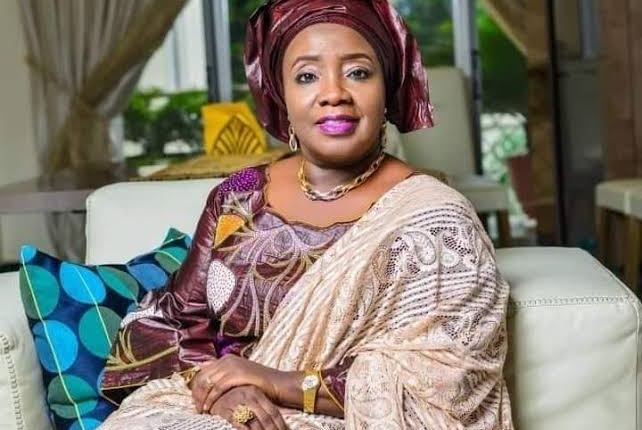 Auxiliary Has Been Ordered To Assassinate Me, Mulikat Adeola Cries Out
Rt. Hon. Mulikat Akande-Adeola, a former leader of the Federal House of Representative and a chieftain of People's Democratic Party (PDP) in oyo state has cried out that the chairman of the Disciplinary Committee of the Park Management System, Oluomo Lamidi Mukaila a.k.a Auxilliary
Of plans of taking her life as security report reaching her had revealed that Gov. Seyi Makinde has ordered him to kill her.
She said, for some while now, some strange faces have been parading her Ibadan and Ogbomoso residence, especially at night in order to carry out their heinous plan.

She said thou, she is presently in Abuja, her security men and political associates have implored her to stay away for now due to strange faces parading her houses both in ibadan and Ogbomoso.
" I am also receiving phone calls from unknown callers, asking about whereabouts and at times when I picked these calls, the callers
will hang up immediately".
" I don't know what I have done to warrant anyone sending a killer squad after me. I have not been a part of governor Seyi Makinde's administration neither am I fighting for any position, so why my life? What will be their gain after killing me?"
The former Majority leader in the House of Representatives, Abuja said she has informed her lawyer to take immediate action by informing all security agencies to investigate and track down all those behind the plot.