Workers of Oke-Ogun Polytechnic, Saki Under the Name "Casual Workers" storm the Oyo State Government Secretariat Agodi Ibadan today to make their demands.
The workers who are in hundreds, formed a formidable group, and gathered at the entrance to the Governors Office, carrying different placards expressing their displeasure over what they call "impunity of the highest order'.
They protested non-regularization of their Appointment.
They were seen with various placards with inscriptions such as;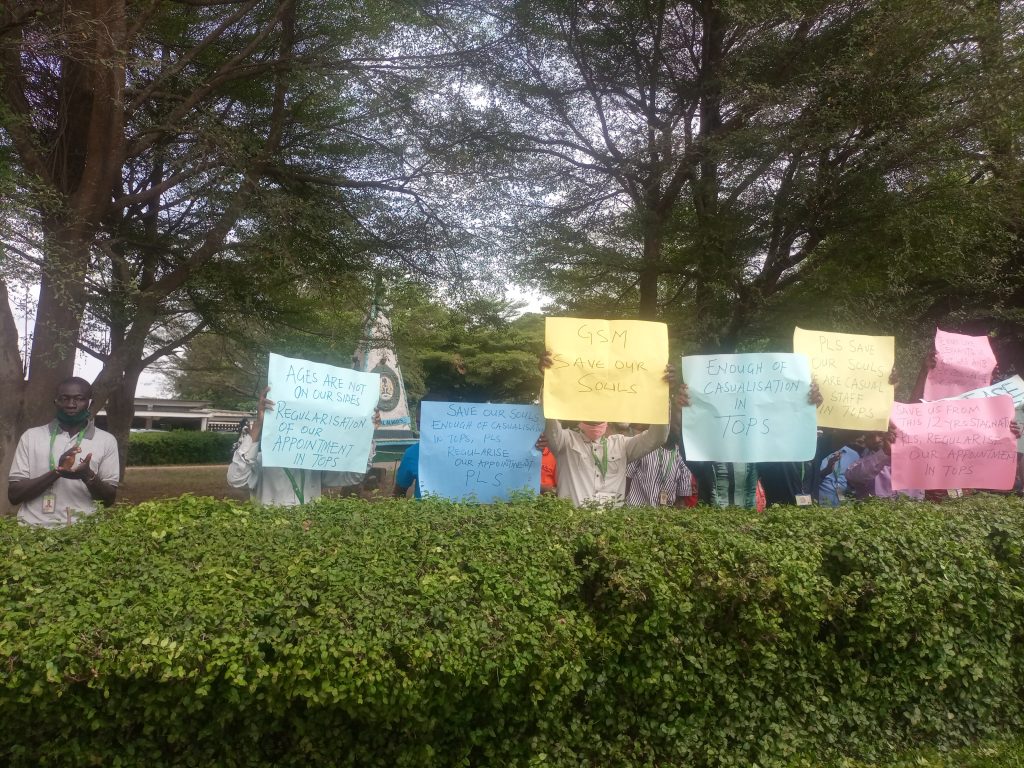 ✓• Save our souls, Enough of Casualisation in TOPS, Pls Regularize Our Appointment. PLS
✓• GSM Save Our Souls…
✓• PLS Save Our Souls We are Casual Workers In TOPS
✓• Save Us From this 12 years Stagnation, pls Regularize Our Appointments…Among many others.
They claimed to have been Casual Workers at the Oke-Ogun Polytechnic Saki for 12 Years without any sign that they will be converted to core staffs.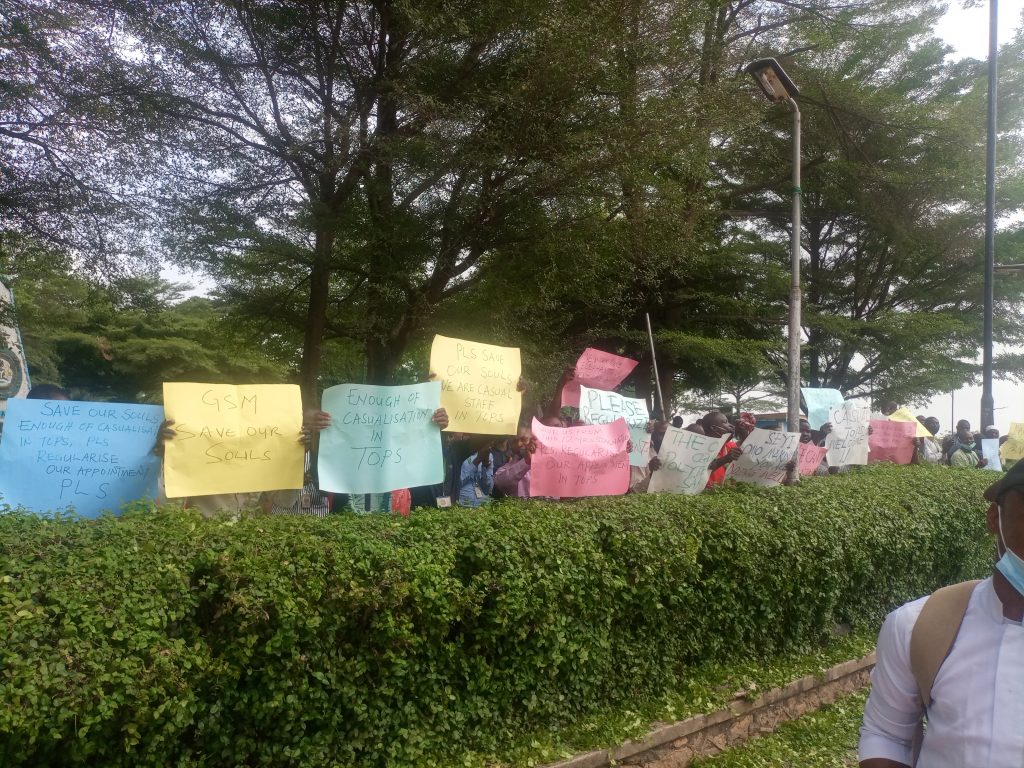 Our reporter who approach the crowd tried to speak with one of them, who is by name Ademola Said, " It's been hard on us, we've been casual workers for good 12 years, all measures taken at the Institution to ensure that we were converted to full staffs fall on deaf ears, That is why we are here today, we are pleading with our Governor Engr Seyi Makinde to pls come to our aid,we have family's who are looking up to us.
"We believe that the Governor in his wisdom will listen to us, that is why we are here, the surfering is too much, we've been reduced to nothing, our only hope is on Governor makinde he said".
SOURCE: AKÉDE Ọ̀YỌ́