JUST IN: Police Arrest Fully Armed Thugs In Oshogbo On Over Plan To Distrupt S/W PDP Congress (PHOTOS & VIDEO)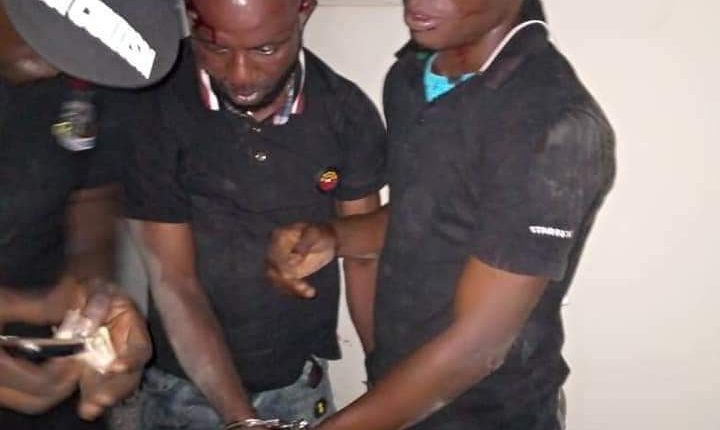 Men of the Security Joint Taskforce have arrested some armed Thugs in Osogbo, the state Capital of Osun State.
Armed thugs have been arrested in Oshogbo, the state capital of the State of Osun, the venue of the People's Democratic Party (PDP) South West Zonal Congress, over plans to disrupt the party's zonal congress.
The gang leader who was identified as Mr. Tiri Olowoposi and another know as 50litres and many other were apprehended with series of arms and ammunitions to Mar the process of electing a zonal exco for the party.
The hoodlums were arrested by men of Joint Task Force Of police and Civil Defence at the hotel occupied by one of the Oyo State PDP Stalwart, Chief Bisi Olopoeyan.
Our reporter confirm to Akéde Ọ̀yọ́ that when interrogated they revealed that their plan was to distrupt the process of the election.
The men of the security joint taskforce took them away from the venue, and more Security personnel were deployed to forestall any henious plan by any group or individual to distrupt the South West PDP Zonal elections, set to commence tomorrow.