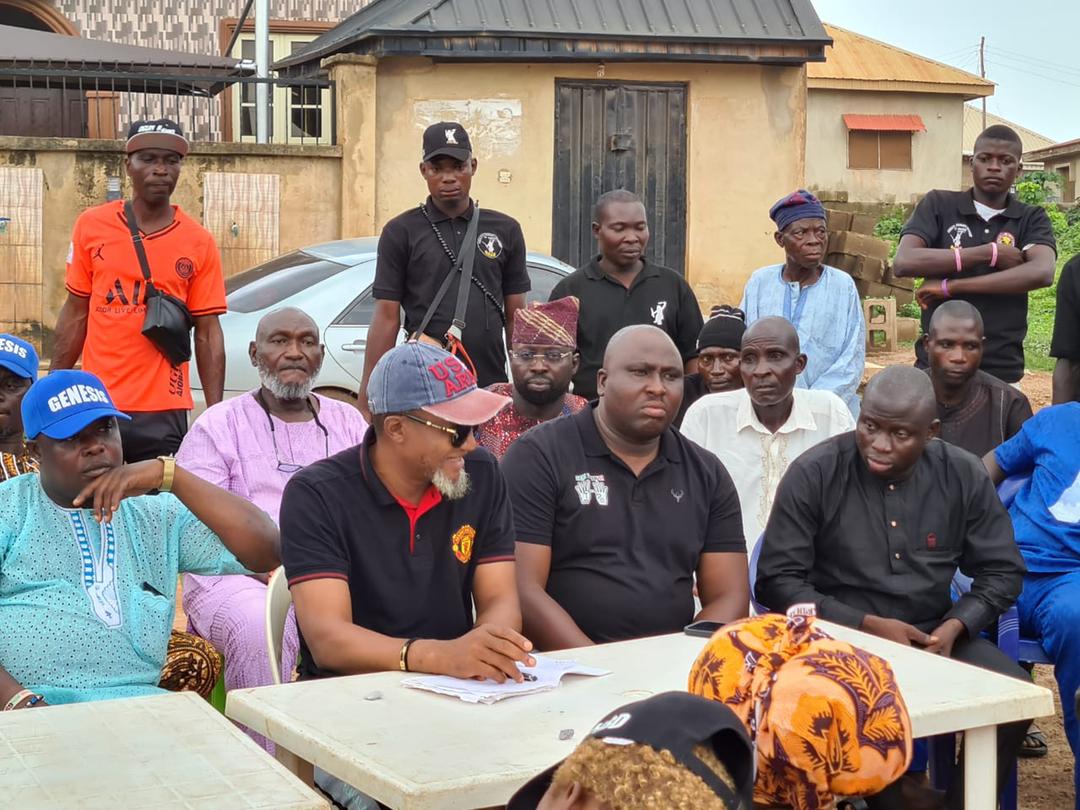 Omituntun Benedict Forum Meets In Ibadan Amidst Funfair
The Benedict Akika plotical group tagged Omititun Benedict Forum had on Sunday July 11th held another meeting at the forum leader's residence in Idi-Ape, Ibadan.
The meeting which was well attended by all well meaning residents of Akinyele, Lagelu federal constituency was a fulfilled one, as it was an avenue for the lovers of the great political ideology of Engr. Seyi Makinde in piloting the affairs of Oyo state.
The forum was created to create further awareness for political participation and to move the people of Akinyele/ Lagelu federal constituency closer to government opportunities.
The Chairman, Lagelu Local Government, Hon. Kazeem Adeyemi who was also at the meeting charged the members of the forum on active participation in political affairs of the state, as that's the only way to bring meaningful development to the community.
Benedict Akika who just clocked another year on 9th of July, used the opportunity to merry with his lovers and also spent time sharing meaningful political ideas which would help move Oyo state to greater height.
Bene' sent applause to governor Makinde for his astounding achievement in Oyo state Within a very short period of two years, he also admonish members of the forum not to listen to gossips and side-talks from oppositions seeking to sink the voyage of good governance.
"the tales of their inhuman administration for good eight years in Oyo state is still fresh in our memory We're seeing clearly what's happening under the watch of their evil party at the national level, PDP is the only party to save Nigeria from their calamity, and as we've reclaimed Oyo state, we'll reclaim, Akinyele/Lagelu federal constituency and we'll reclaim Nigeria in general."
He also appreciated every member of the forum for trooping out in their numbers to support him and for their believe in his political leadership.