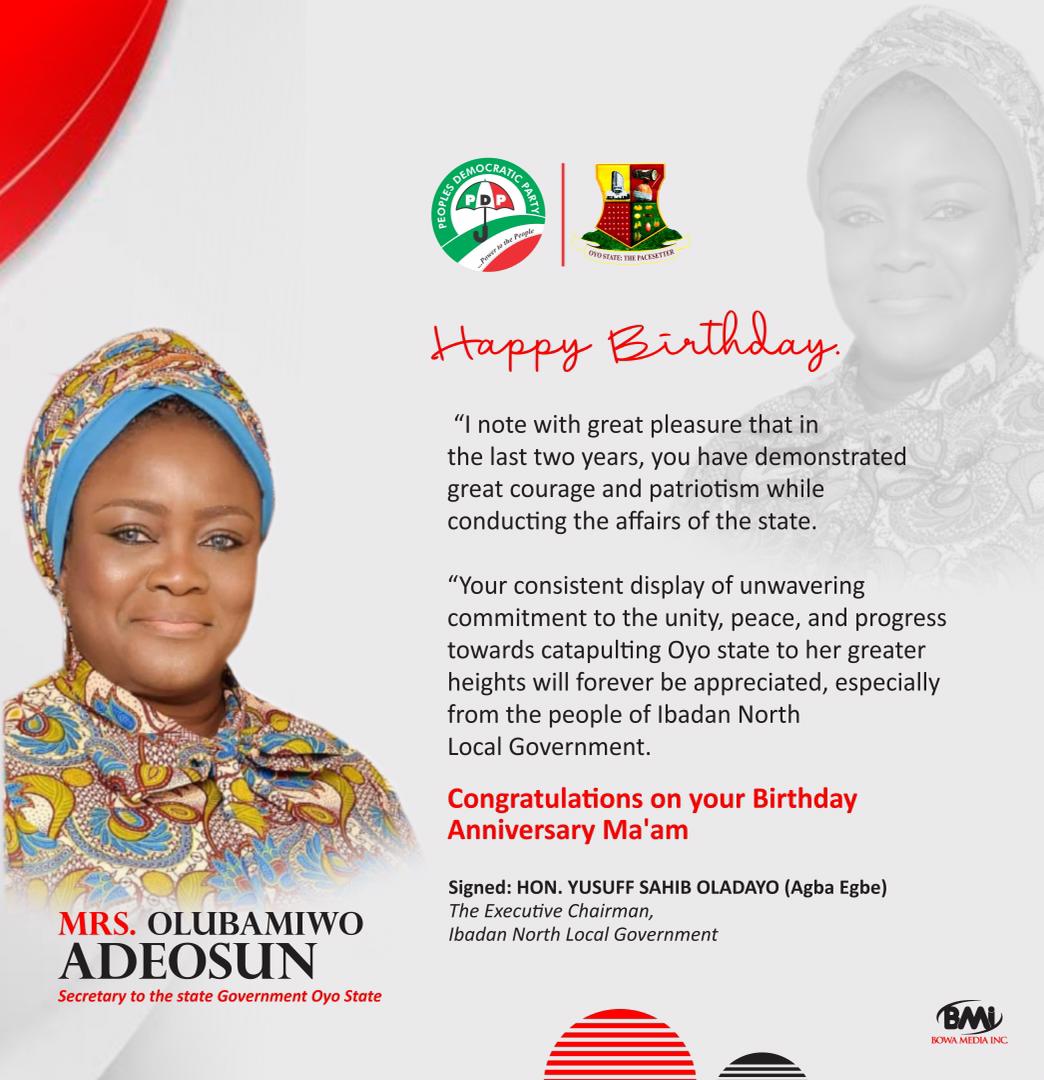 Ibadan North LG Boss Agba Egbe Congratulates Oyo SSG, Adeosun on Birthday Anniversary
The Executive Chairman of Ibadan North local government has congratulated the Secretary to the Oyo state government, Mrs. Olubamiwo Adedosun as she celebrates her birthday today while lauding her contributions to the state, the council boss opined that her impact in governance In the last two years was felt and appreciated
The statement was signed and made available to the press by Mr. Bodija Akinwale, the SA media, and publicity, office of the executive chairman.
Reads:
Happy Birthday.
"I note with great pleasure that in the last two years, you have demonstrated great courage and patriotism while conducting the affairs of the state.
"Your consistent display of unwavering commitment to the unity, peace, and progress towards catapulting Oyo state to her greater heights will forever be appreciated, especially from the people of Ibadan North Local Government.
Congratulations on your Birthday Anniversary Ma'am
Signed
Hon. Yusuff Sahib Oladayo
(Agba Egbe)
The Executive Chairman, Ibadan North Local Government