Military Widows Association (MIWA) Decorates Oyo CP Onadeko, Seeks Support
Yesterday, the Military Widows Association of Nigeria (MIWA) paid a Courtesy\Sensitization visit to the Commissioner of Police, Oyo State, Mrs Ngozi Ogu Onadeko at her Office, Eleyele, Ibadan.
It is worthy of note that, Military Widows Association is a Corporate Organization and their activities are regulated under the Legal Provisions of the Nigeria Legion Act.
According to the National President, Mrs Veronica Gift Aloko, the Wife of Late Admiral Aloko stressed that, the visit was part of their sensitization tour to all States of the Federation on the actualization of the Association's programme tagged " Training & Empowerment Scheme for Military Widows, Orphans and Ex-Service Men". She further disclosed that, the Programme was launched in Abuja recently by the President of Federal Republic of Nigeria in Conjunction with the Ministry of Defence where mandate were given to the Association for the sales of Stickers, Hackney Permits, Daily Tickets to Motorists, Okada Riders & Tricyclists and Badges to Corporate Bodies, Religious Organizations & Individuals. Thereby, the proceeds in turn will be Channelled for the taken care of the wives of our fallen heroes, their dependants and Ex-Service Men.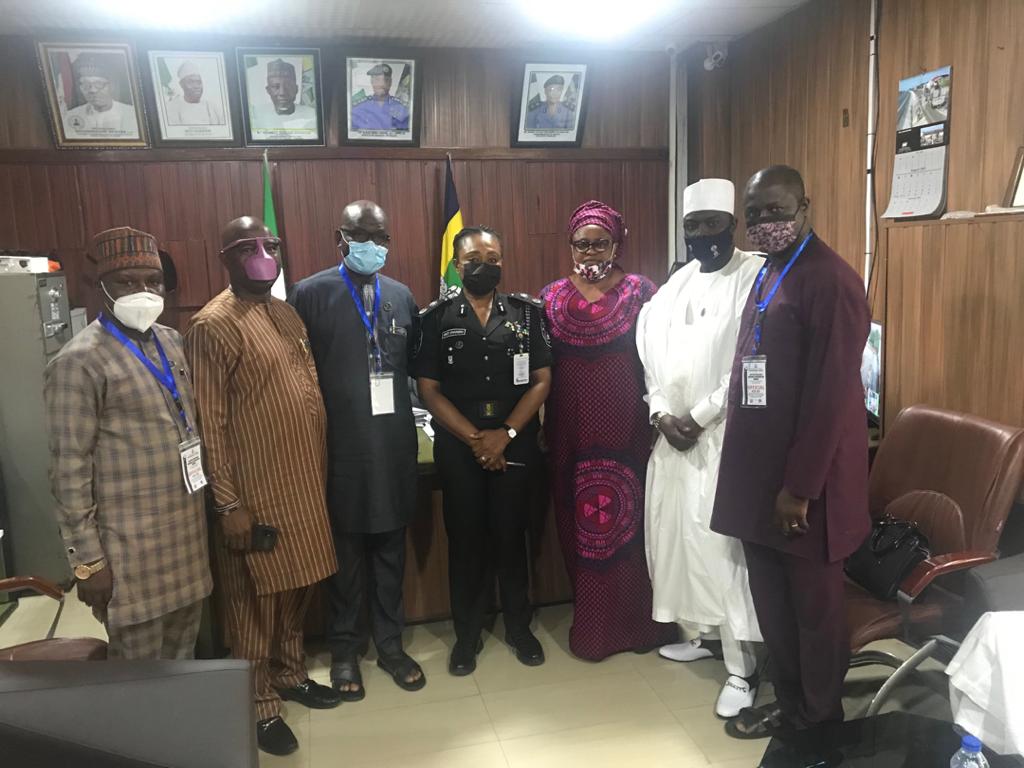 Mrs Aloko also appealed to the Commissioner to render her support for the success of this scheme and the association count so much on her.
In his own remark, the Financial Consultant & National Project Coordinator, Alhaji Mohammed M.A, Chairman\CEO, Musamad Nig LTD, appreciated the warmest reception accorded to the Team by the Commissioner and assured her of the Operations of the Scheme within the ambit of the laws.
The Commissioner of Police, Mrs Ngozi Onadeko thanked the Association for decorating her with the badge and promise to render necessary assistance for the success of the project.
Other Members of the Delegations include; Coordinator MIWA, Oyo State, Mrs Olanisebe Awele Gloria, The Project Coordinator, Oyo State, Alhaji Adekojo Aruna Elewi, Alhaji Rasaq Ogunseye, Mr Adewale Adesola and Project Director of Media & Communication, Mr Oyesola Ojo.