A political team saddle with the sole responsibilities of marshalling all activities of the Honorable Member representing Ibadan North Constituency 2, Hon. Adebayo Babajide Gabriel (ABG) has showered ecomiunm on a strong member and a pillar of the team.
The "Team ABG" in Statement signed by its Founder Hon. Adebayo Babajide Gabriel in Ibadan, made available to Today Splash Media, Describe the P.A to the former Chief of Staff to the Governor, as a dependable, hard-working and a goal getter.
The statement further appreciate the humanitarian guesture of Prince Adebowale as next to none, The statement Reads;
HAPPY BIRTHDAY TO OUR VERY OWN DEPENDABLE, TRUSTWORTHY AND TEAM PLAYER PRINCE ADEBAYO ADEBOWALE
Your headstrong approach and passion to achieve what you set out to do are so remarkable and truly inspirational.
You have guided us all in the right direction and motivated us to do our very best.
Advertisements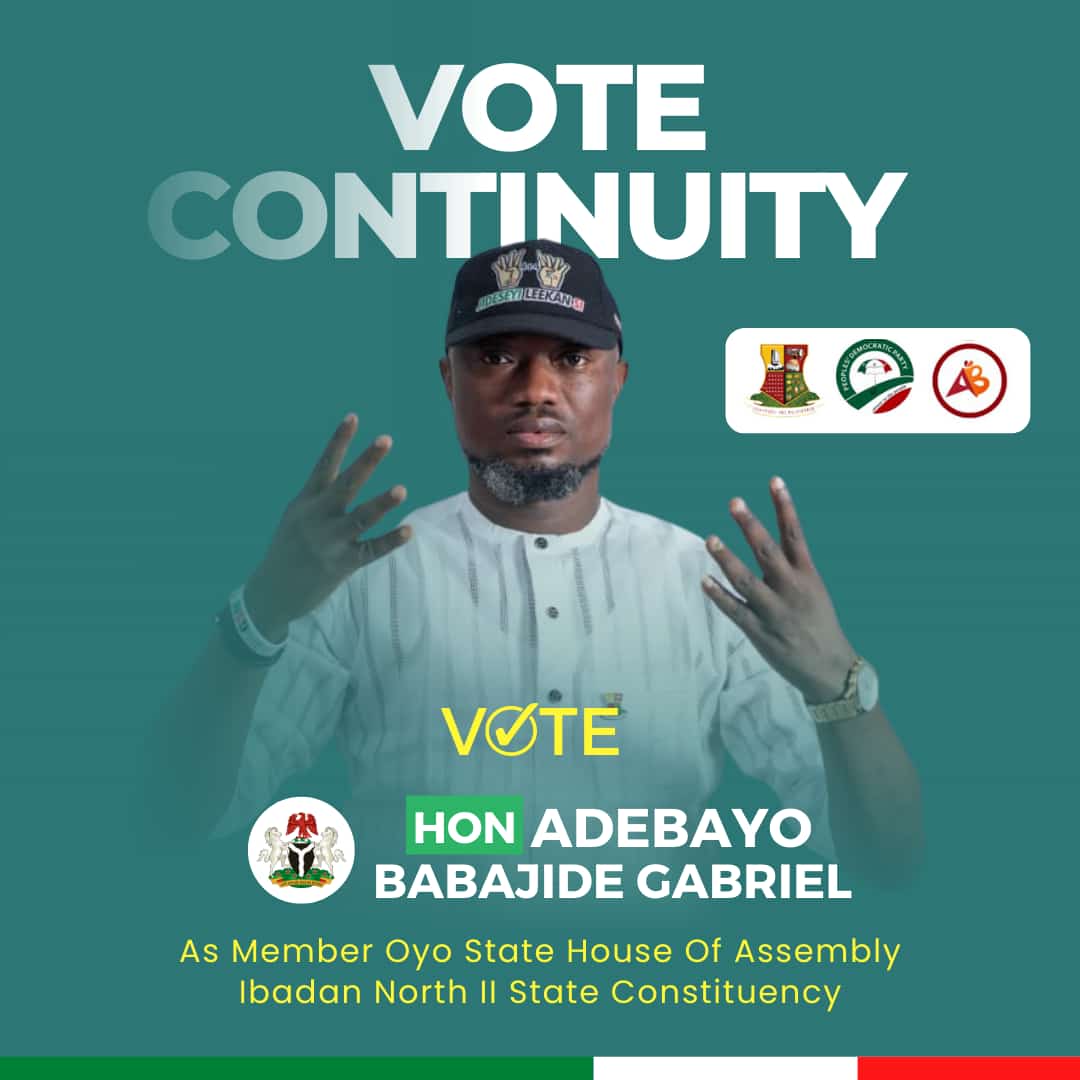 We are so proud and so lucky to have you as our Leader and Brother!
Today we have the pleasure of wishing a great politician a truly marvellous birthday!
You have many fantastic qualities but among the top of them have to be that you are dependable, trustworthy and you are always there for your constituents.
We just wanted you to know on your special day how much you are admired and respected! Many happy returns to you!