Oose Seyi Movement Volunteers OSM Storms Ogbomosho Zone, Declares Support For Makinde
Little wonder they say, leadership is not about the title, status, position,office but all about who you are, what you are, your influence, impact, relevance, sound mind, capacity, it's about your potential not credentials.
Oose Seyi Movement Volunteers, OSM Secretary General Oladokun Tunji harps on good governance enjoyed in Oyo, says Makinde deserves re-election
Oladokun Tunji made this known while speaking with our correspondent on the rationale behind the recent OSM rally in Ogbomoso zone.
Among other things, he said, OSM is poised to sensitise members of the public, of voting age in particular, to proof their egalitarianism by opting for the E-registration and collecting their PVCs, intimate the public of the good work going on in the state courtesy governor Makinde's ingenuity and, canvass unalloyed support for the re-election of governor Oluseyi Makinde.
"The purpose of OSM is, one, to mobilise all and sundry in the state to avail themselves of the ample opportunity being presented to all calibres of people who are of voting age to exercise their civil responsibility by opting for the ongoing E-registration and collecting their PVCs; two, to let people acknowledge the unprecedented developmental strides of Makinde's government and; to rally support for his re-election."
Comrade Oladokun Tunji the Gen.secretary however called on the good people of Oyo state to discharge their duties as, the present government will not relent in its resolve to take the state to an enviable height in the community of states in Nigeria.
It was a collective Movement, ideology and baptism that made OOSE SEYI Movement not a one man show as displayed on Saturday, 21st Aug,2021 for the Ogbomoso Zone campaign walk rally in sensitization of General populace on E Registration of Voters Cards, collection of PVC and particularly informing the masses on the need to keep, guide and protect their franchise in electing Leaders who of a good believer of Good Governance Good Politics and Policies that brings Democracy.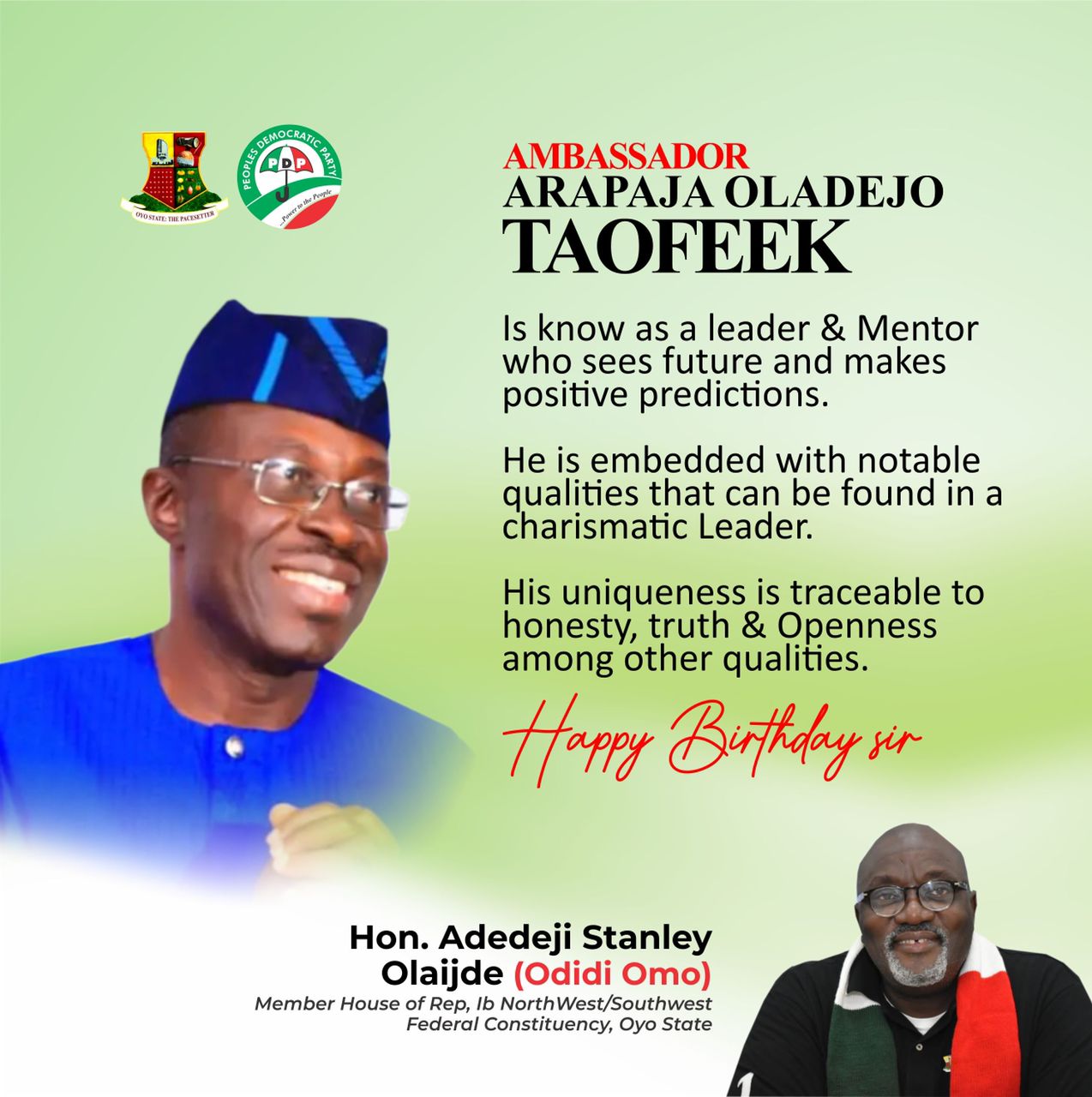 Without mincing words, we couldn't have had a success if not the support of our Distinguished leaders for their humble morale, encouragement, backup, inspiration and trust they have in us as a movement.
The convener, the entire Volunteers of OSM across the 33 LGs, Federal Constituency coordinators, Senatorial Districts Team Leaders, DGs of LGs, Federal Constituency and Senatorial Districts, Secretary General, organising secretaries from the five Geopolitical Zones, social media handles coordinators specially, magnanimously appreciates our donors, both in liquid and solid, towards the success of the rally held last Saturday cutting across Ogbomoso zone, High School, Arowomole, Arada Market, Isale Ora, Oja igbo, Orita Naira, Stalite and Takie where we end the walk, took group photograph and departed
They are; Barr. Olasunkanmi Olaleye, Hon.John Oke, Hon. Akanji Kabiru, Hon. Alabi, Hon. Sunday Ojo(Smato), Hon. Ajibola Olawale and to many a people of timber and caliber, movers and shakers for good Governance that escaped my mind.
And to All the OSM Leaders in Ogbomoso Zone, Oladokun Tunji, Olaniyan Olatunbosun Dayo, Oyekan Adedotun Bright, Iyanda Omololu, Adaramola Abiodun Akinyele, Saadu Fatai Adeniyi and Joshua Victor, you are the best
With love, we all did it all in the interest of changing the narrative from what it used to be to what it ought to be. We are the New Millennials, ancestors, gods to make things work so as to save this state, country the future of our Generation and unborn.
Once again, all Volunteers of OSM appreciates and can't love less.
Secretary-General
Oladokun Tunji
Reporting