Entrepreneurial Trainings & Empowerment: Hon. Prince Olaide Akínrẹ̀mí (Jagaban) Distributes Cash, Starter Packs; Admonishes Beneficiaries To Focus On Various Business Interests
Member of the House of Representatives representing Ìbàdàn North Federal Constituency, Hon. Prince Olaide Akínrẹ̀mí popularly referred to as Hon. Jagaban has distributed substantial amount of cash and starter packs to hundreds of beneficiaries who participated in the various entrepreneurial trainings he facilitated, and that held between Mon., 16th to Fri., 20th August 2021.
We remember that in the course of these trainings last week, participants had the opportunity to acquire vocational skills in different aspects, ranging from catering (cake baking, pastry, cocktails, small chops, asun, barbecue, shawarma etc inclusive), to soap, cream & disinfectant making, leather works, headties & auto-gele making, and handset repair.
The glamorous closing ceremony which had in attendance, Kabiyesi's, Baale's, Mogaji's, APC party leaders and many other stakeholders in Ìbàdàn North held at the Emeritus Professor Theophilus Ogunlesi Hall opposite UCH main gate, Ìbàdàn yesterday Thurs., 26th Aug., 2021.
Hon. Olaide Akínrẹ̀mí in his remarks encouraged all the beneficiaries to focus, and follow through with the knowledge gained from their trainers, making judicious use of the cash empowerment and starter packs in establishing self-sustaining businesses.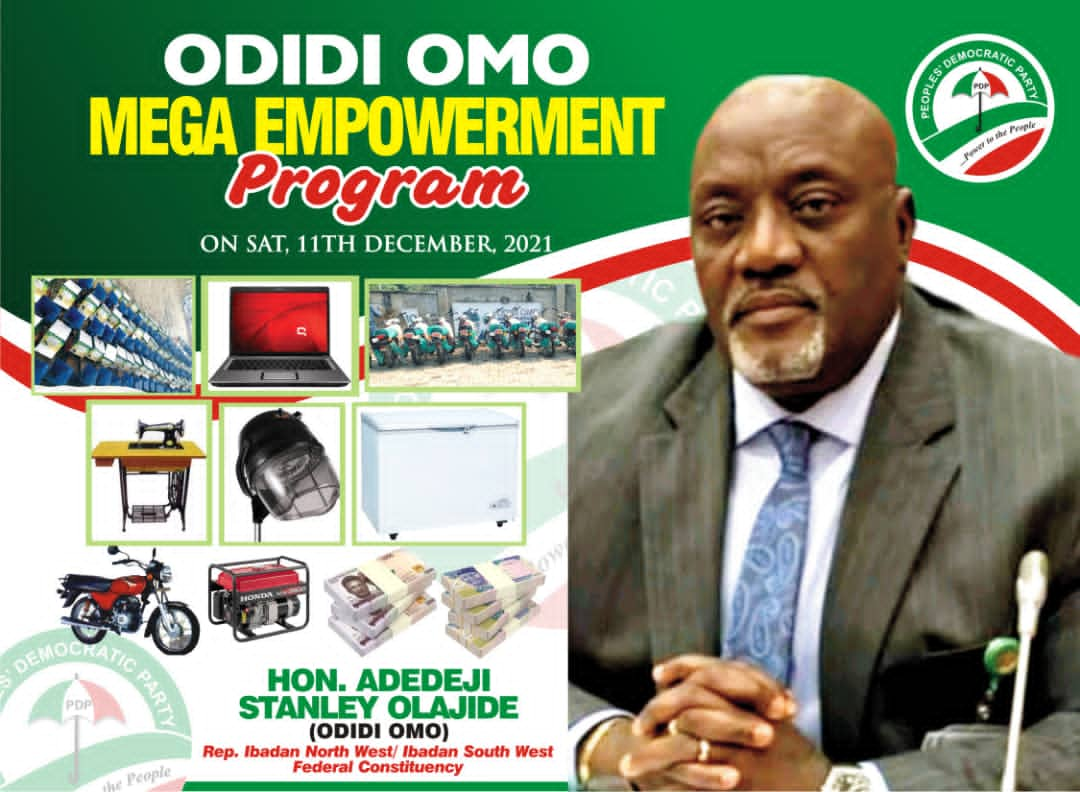 Hon. Akínrẹ̀mí Jagaban stated that majority of the big enterprises we see around today were once small businesses which grew as a result of the unwavering tenacity and focus of their owners, using himself as a case study of business success.
Hon. Olaide Akínrẹ̀mí Jagaban further noted that entrepreneurship retains an important role in the economic growth and stability of not only our dear Ọ̀yọ́ state, but Nigeria as a whole, encouraging government at all levels to channel more resources into programmes that will help to advance this course for the benefit of all.
Conclusively, Hon. Olaide Akínrẹ̀mí Jagaban appreciated all stakeholders present, Kabiyesi's, Baale's, Mogaji's, APC party leaders in Ìbàdàn North for their active participation and support towards the success of the programme, while also assuring that more entrepreneurial trainings and empowerment programmes are in the pipeline for the benefit of the good people of Ìbàdàn North Federal Constituency.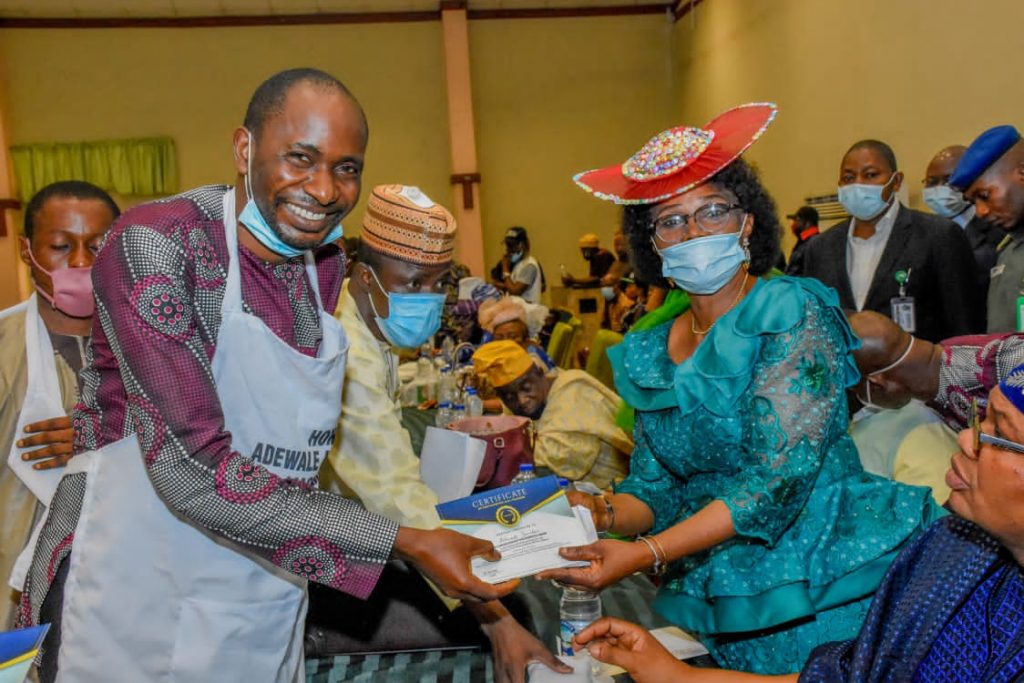 Signed;
Micheal Adegbuyi, Media Assistant to Hon Olaide Akínrẹ̀mí Jagaban.