Olubadan At 93: Hon. Prince Olaide Akínrẹ̀mí Pours Encomium; Prays For His Imperial Majesty
Member of the House of Representatives, representing Ìbàdàn North Federal Constituency, Hon. Olaide Akínrẹ̀mí popularly referred to as Hon Jagaban has joined millions of Ìbàdàn sons and daughters across the globe to celebrate His Imperial Majesty, Oba Saliu Akanmu Adetunji (Ajé Oguguniso 1) on the auspicious occasion of his 93rd birthday on earth.
Hon. Olaide Akínrẹ̀mí noted that reaching this ripe old age in sound mind, good health and wealth is only by God's infinite grace, one he prays will continue to be sufficient for the Olubadan of Ibadanland.
"My father, our Olubadan has ruled with class, love and fairness to all since he assumed the stool of our forefathers, and I will always appreciate him for his commitment and support for all things that will only accelerate the growth of Ìbàdàn land", Hon Olaide Akínrẹ̀mí stated.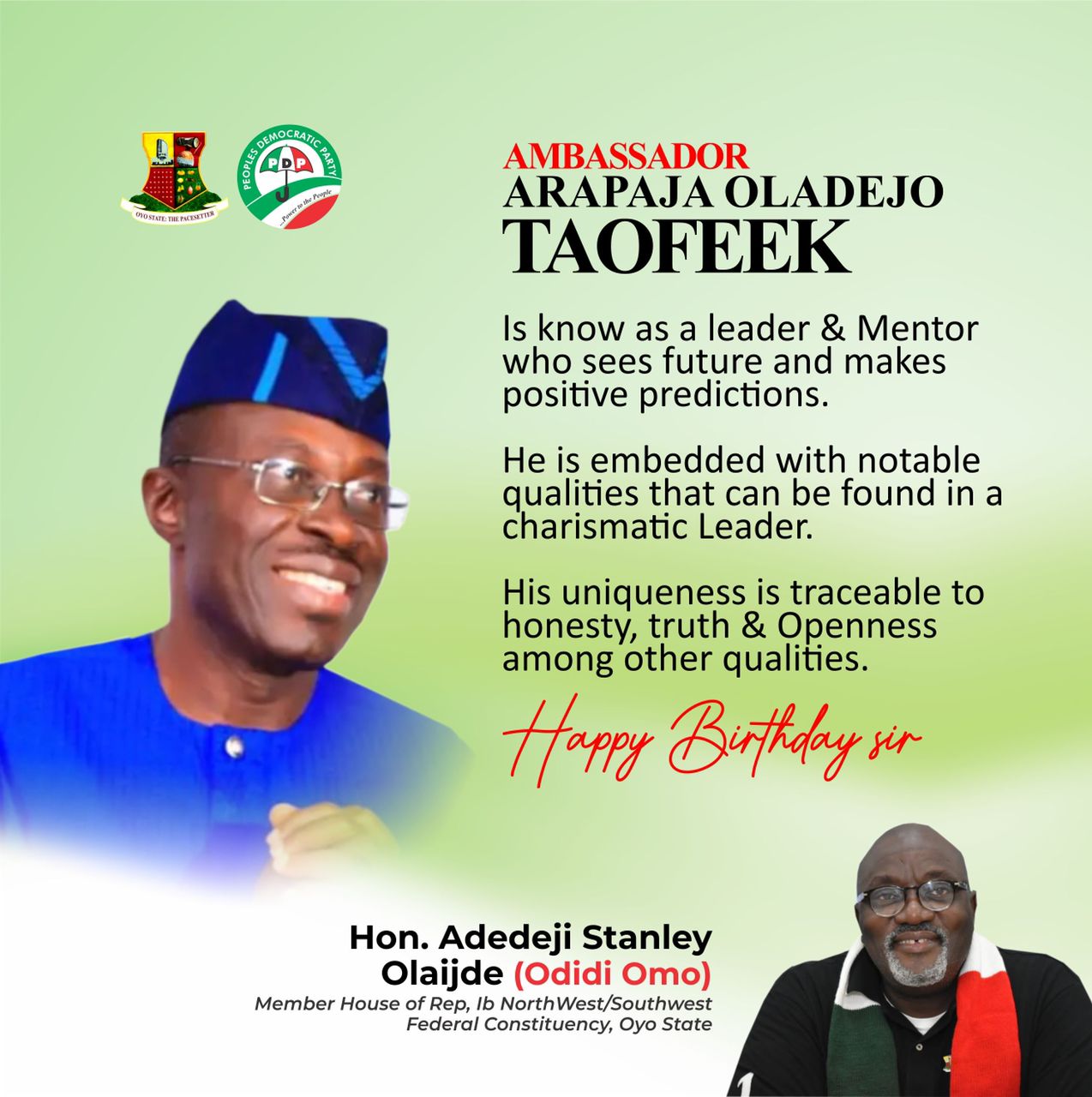 Hon. Jagaban went further to state that he will always cherish the messages of support and encouragement, as well as unlimited words of advice he gets from the Olubadan of Ibadanland, more of which has helped in no small measure to guide his path in his representation of Ìbàdànland's interest at the National Assembly, as well as aided him in his personal life.
"As always, I will always offer prayers for our dear Kabiyesi, and as we are celebrating with him this year, may God Almighty renew his strength, and may we celebrate him next year and many years to come", Hon. Olaide Akínrẹ̀mí concluded.
Signed;
Micheal Adegbuyi, Media Assistant to Hon Olaide Akínrẹ̀mí Jagaban.