Oyo Government Pays Gratuity To 436 Pensioners
The Seyi Makinde-led government of Oyo state has paid the gratuity entitlement of 436 retired primary school teachers and local government personnel across the state.
The retirees were presented cheques on Monday, at the Water Corporation Building, secretariat, Ibadan by the Chairman, Local Government Staff Pension Board, Prince Abdulfatai Adebayo Adeyemi.
Speaking on behalf of the Governor, Comrade Titilola Sodo said it is indeed wholesome since the lives of the pensioners will invariably be improved as a result of His Excellency's gracious gift of over N1 billion.
"Since the inception of the GSM administration, His Excellency has paid gratuity of N8. 29 billion at the local government level, and N5. 4 billion at the state level, totalling N13. 69 billion so far," Comrade Sodo continued. The interesting part is that substantial infrastructure is being built throughout the state without sacrificing quality or standard.
He said, "Since the inception of GSM administration, His Excellency had paid gratuity of N8. 29 billion at the local government level, and N5. 4 billion at the state level, totalling N13. 69 billion thus far. The interesting aspect of it is that solid infrastructure, without compromising quality and standard, are also being put in place across the state.
"Kindly check the Adamasingba sports complex being renovated with international standard touch, and which will by God's grace be commissioned this very week; the Moniya-Iseyin road, which is only comparable to Ilesa/Akure highway in terms of standard and quality; Oyo/Iseyin road, which although belongs to the federal government, yet is being rehabilitated for the use of our people; recruitment of 5,000 teachers into our public schools, 500 nurses into our clinics, as well as doctors recruited and placed on GL 13; sole ownership of LAUTECH, to mention just a few. All these achievements are visible even to the blind, but if some detractors have deliberately decided not to see them, then something is wrong somewhere with such people. "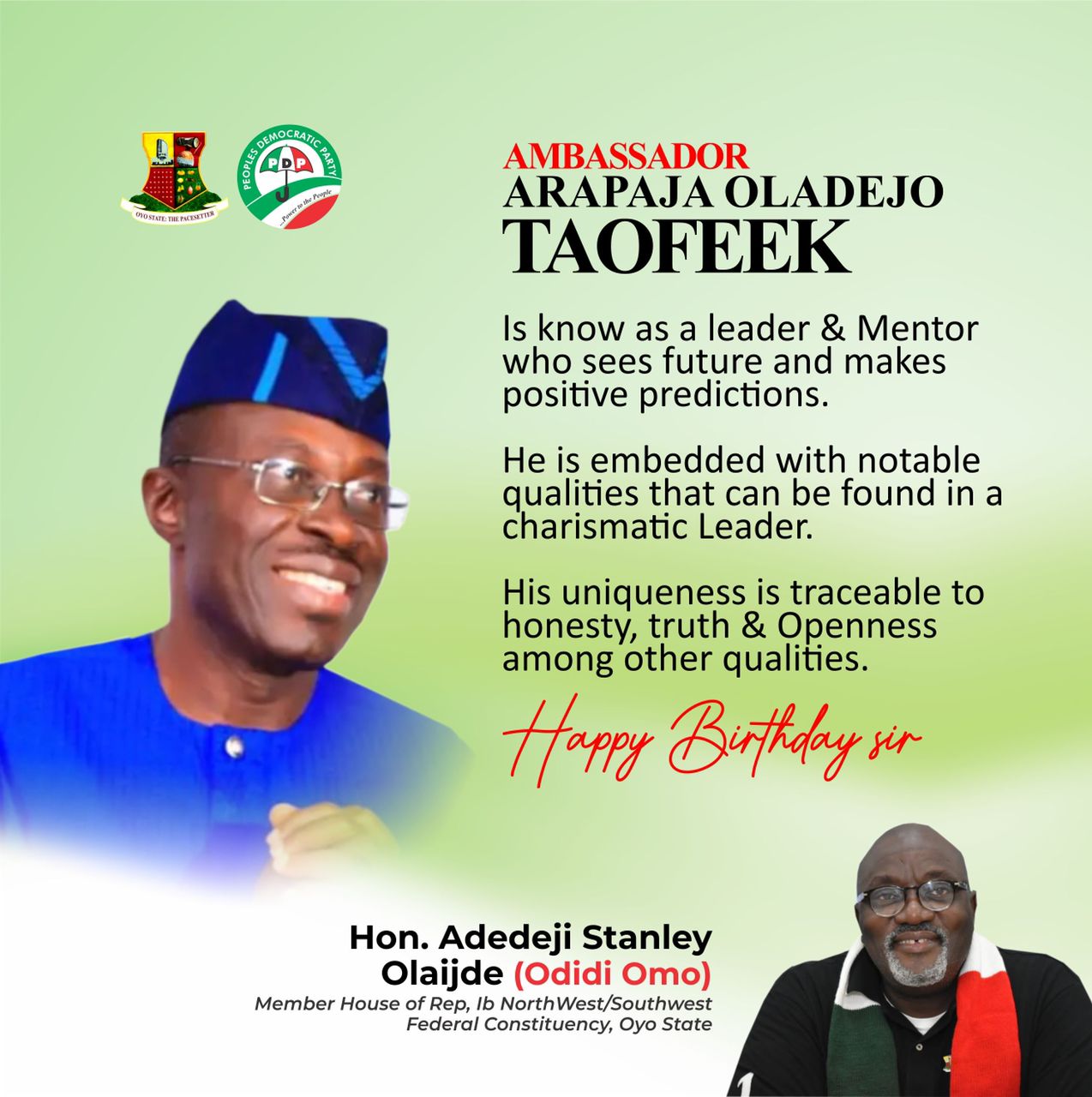 He urged the pensioners to continue to support Engr Seyi Makinde's administration because more benefits are on the way.
Chairman of the Local Government Staff Pension Board, Adebayo Adeyemi, praised the Governor and conveyed the Board's gratitude for his unwavering support and tremendous concern for the welfare of retirees across the state.
Adeyemi advised retirees to make good use of their money and to manage their resources wisely.
" It is highly imperative to chip-in some words of advice to our pensioners numbering Four Hundred and thirty-six (436) who are privileged to benefit in this largesse which comes to the retired civil servant once in a lifetime. You are admonished to make judicious use of the resources since your decision at every point in time determines the benefits that would be accrued to you on the fund. For those that already have a business plan, I urge us to be passionate about it and for those of us that are yet to have one, you are encouraged to employ the services of experts on how best to invest your money."
In their various goodwill messages, the Chairman of Ibadan North West Local Government and ALGON representative at the event, Hon. Rahaman Adepoju; and Nigeria Union of Pensioners state Assistant Secretary, Comrade Banji Koleoso, both advised the retirees to use their money wisely, avoid scammers, and do their homework thoroughly before venturing into any business.
Mr. Richard Olayiwola, speaking on behalf of the beneficiaries, thanked God for counting them worthy of receiving their benefits within their lifetimes, and prayed for Governor Seyi Makinde to continue to fly higher in and out of office.