UCJ-UI Famous Five Award: Senator Fatai Buhari's Recognition Is Deserving; Hon. Olaide Akínrẹ̀mí Congratulates Ọ̀yọ́ North Senator
Member of the National Caretaker and Extra-Ordinary Convention Planning Committee of the APC, Hon. Prince Olaide Akínrẹ̀mí popularly referred to as Hon. Jagaban has congratulated Distinguished Senator AbdulFatai Buhari on his award by the Union of Campus Journalists, University of Ibadan as one of the Famous Five personalities with sterling impacts in specific fields.
The Ìbàdàn North Federal Rep stated that Senator Fatai Buhari is well deserving of the "Politics Category" of the award following his applaudable performances which led to him been recognized as one of the most outstanding senators in Nigeria.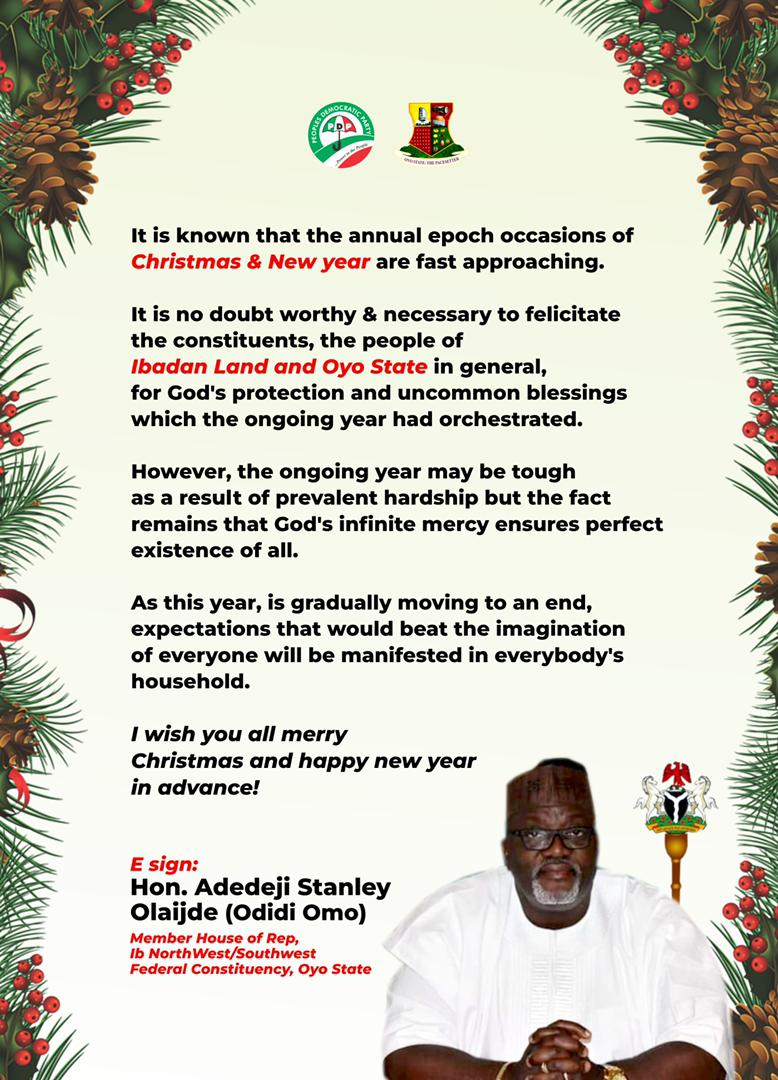 Hon. Olaide Akínrẹ̀mí further noted that Senator Fatai Buhari's outstanding representation is a source of pride for the All Progressives Congress, and charged him not to relent, noting that Nigerians need the participation of people like him in the country's politics, most especially in Ọ̀yọ́ State.
Conclusively, Hon. Akínrẹ̀mí Jagaban availed the opportunity to encourage other representatives of the APC across all levels in Ọ̀yọ́ State to keep up their excellent levels of representation, as this will put the APC in good stead to reclaim Ọ̀yọ́ State in 2023.
Signed;
Micheal Adegbuyi, Media Assistant to Hon Olaide Akínrẹ̀mí