The Publicity Secretary of Oyo PDP, Akeem Olatunji, regarded the views expressed at the Jogor meeting as those of the minority trying to hold the majority to ransom, which he described as an effort in futility.
Speaking with Nigerian Tribune after the meeting, Olatunji held that no critical stakeholder of the PDP was present at the Jogor meeting, adding that the attendees converged because of the fear of contesting in the forthcoming congress of the party.
He said the attendees at the meeting represented themselves for pecuniary gains cum ulterior motive, arguing that no authentic member of the PDP will cast aspersion on the Makinde leadership of the party.
Olatunji said: "None of them is representing PDP or PDP members.
They are just a few members. In Oyo PDP, we have over 200 groups so if a group comes together like that, it shows they have ulterior motives, probably working for the opposition.
"There were no critical stakeholders of our party at the meeting. No state or lawmaker of the National Assembly was there; none of our party or ward chairmen was there so they are only representing themselves because of pecuniary gains.
They already have a motive.
"We are not bothered because the governor has done his best possible to make everybody happy. It is not possible to score 100 percent so that is a minute number doing that.
"Governor Seyi Makinde and the PDP in Oyo State are waxing stronger. The reason they converged today is that they are afraid of going of the congress. They know they do not have the number.
Some of them cannot boast of 30 people in a whole local government. That is just an effort in futility which they have already failed in.
"We are not having parallel congress and there is nothing like failed leadership. When going for congress, you can have various aspirants for a position.
Advertisements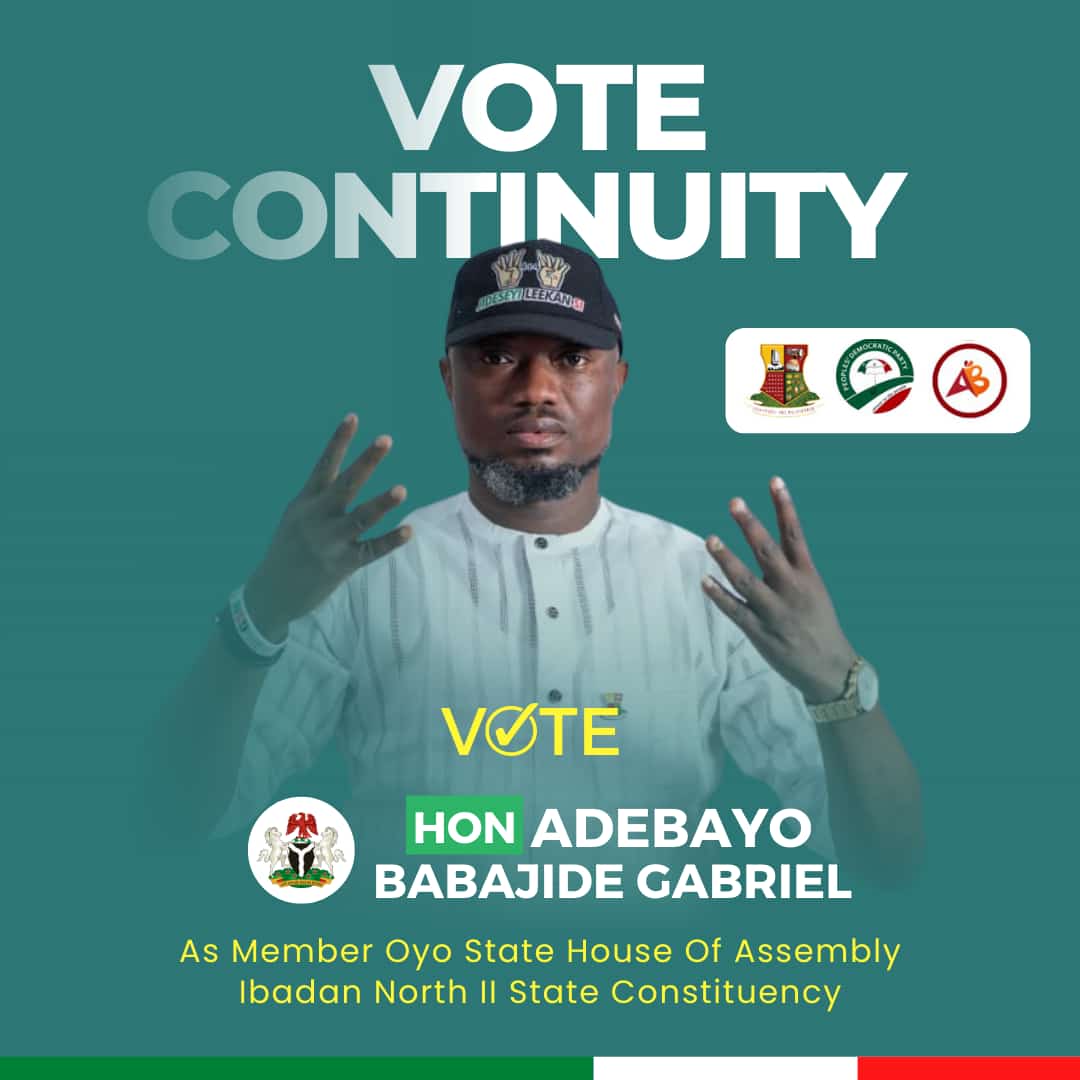 "We expect people to come to the designated venue and whoever has the majority of delegates carries the day. Some people are running away from contests.
"Since the party and government have assured everybody of free and fair congress, why are they afraid? They should come to the polls if they are truly authentic members of the party.
"No authentic member of the PDP will cast aspersions on the leadership of Makinde and the government. We have a conflict resolution mechanism.
"In a situation where a few are trying to hold the majority into ransom, it is not going to happen. The beauty of democracy is that the majority will have their way while the minority will have their say. Whatever you are hearing is noise from the minority."