Nigeria @61: ILAKA Urges Unity, Say's We've What It Takes To Overcome Today's Threats, Trials
The Immediate past Chief of staff to the Executive Governor of Oyo state and the Oyo Central PDP senatorial Candidate 2019 Chief Luqman Oyebisi ILAKA; Felicitate with all Nigerians on the occasion of Independence Day, admonishing all to have unity of purpose in these trying times.
Chief Luqman oyebisi ILAKA In a press release made available by his Aide on digital communication Kehinde Owolabi referred to Nigeria as a great gift that our Founders gave to us.
He further admonished that Nigerians should use this freedom as an opportunity to chase our individual dreams. Through our sweat, toil and imagination. we all should have the imperative to strive together, and achieve a common good.
The Oyo central senatorial hopeful said :
" when we say Nigeria is exceptional, it is not that our nation has been flawless from the start, but then we have shown the capacity to change and make life better for those who follow. Even though our progress has been uneven Since Independence In 1960 . Nigeria has always been contentious. For every two steps we take forward, it often feels we like we take one step back.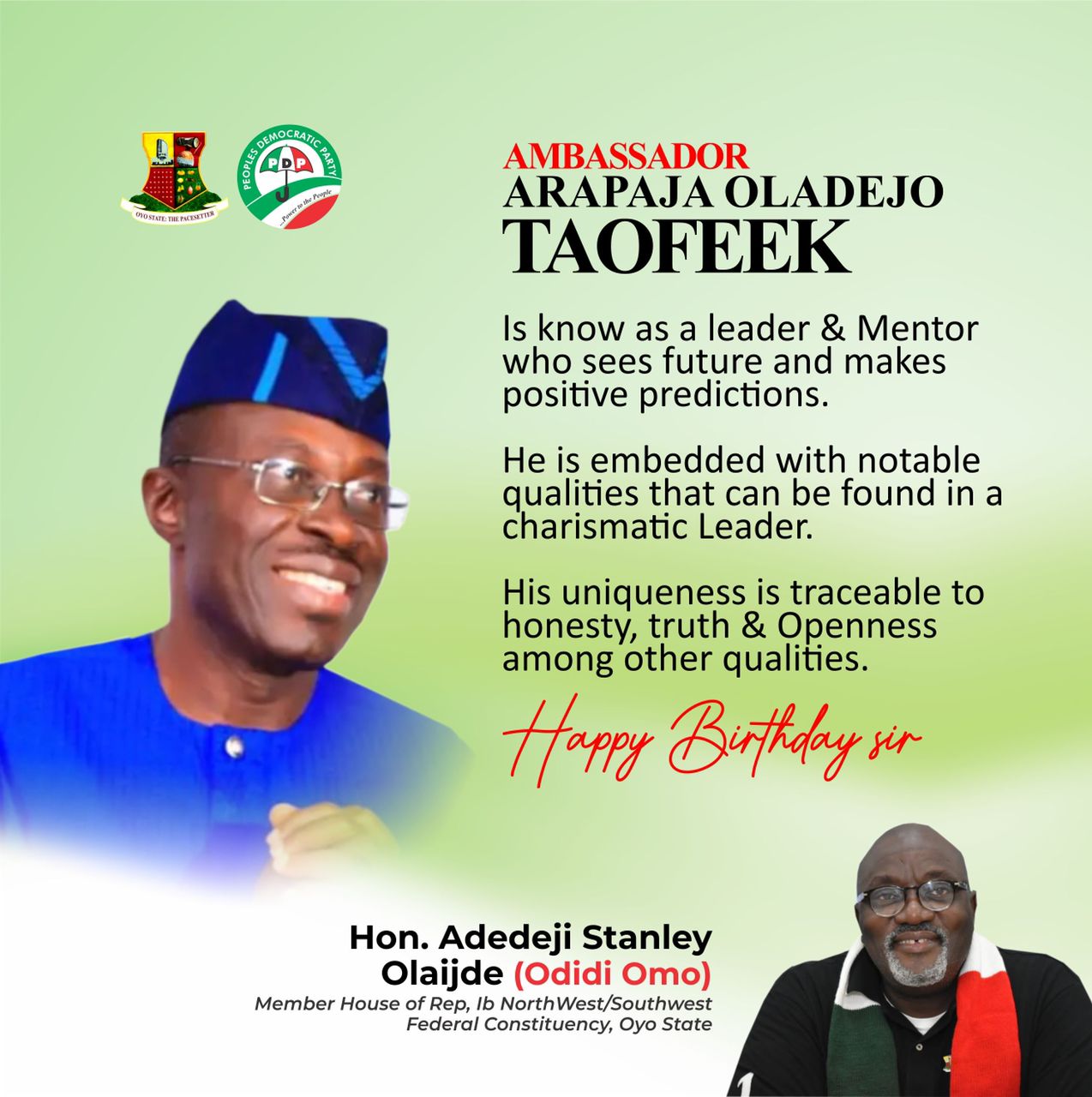 However, Nigeria has been defined by it's forward motion, and the constant widening of our founding creed to embrace all and not just some.

we remain the most powerful and most respected black nation on Earth. Our youth, our drive, our diversity and openness, our boundless capacity for risk and reinvention means that the future ought to and should be ours."
In his final words, The Ladilu of Oyo kingdom admonished all leaders to use the opportunity they have today to educate our children, create good jobs, protect our homeland and actualize the Nigerian dream. our collective effort to pray and work towards making Nigeria a better country .
God Bless Nigeria