Birthday: Chairman, Ace Supermarket; Chairman, Bond Mall Celebrates Prince Olaide Akínrẹ̀mí on his Birthday
A seasoned entrepreneur who is the Chairman of Ace Supermarket Nig. Ltd., Mr Yinka Afonja has joined several well wishers in celebrating Hon. Prince Olaide Akínrẹ̀mí on this year's occasion of his birthday. He stated that he admires the financial independence agenda of Hon. Jagaban, and appreciated the Honorable's efforts in facilitating entrepreneurial skills training and empowerment programmes for the people of Ìbàdàn North in achieving such. He wished Hon. Prince Olaide Akínrẹ̀mí the best as he continues on life's journey.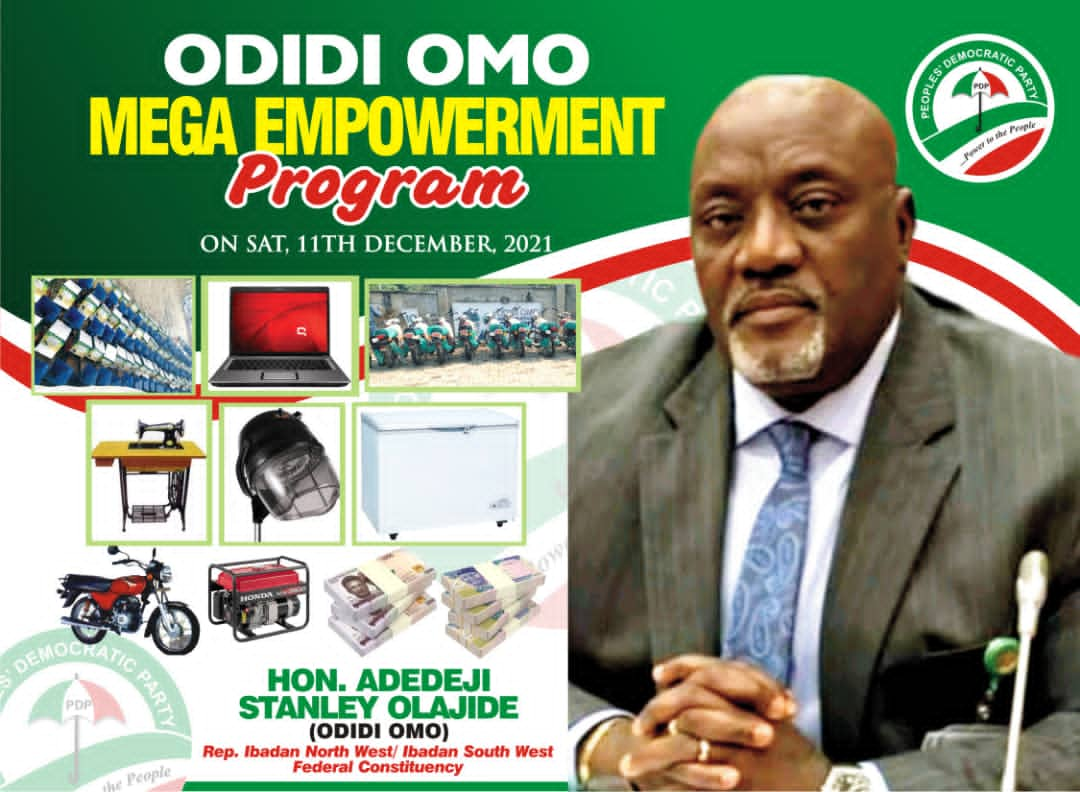 In the same vein, the Chairman of Bond Mall, Mr Remi Omotosho has also sent goodwill messages to Hon. Olaide Akínrẹ̀mí on the occasion of his birthday today. Mr Remi Omotosho noted that being an entrepreneur, he was able to identify with the entrepreneurship focused agenda of Hon. Olaide Akínrẹ̀mí, admitting that for us to truly make economic progress as a nation, it is important political leaders across board begin to facilitate and create avenues for entrepreneurship just like the Ìbàdàn North Federal Rep has been doing.
He wished the Honorable greater accomplishments in his service to humanity.