Birthday: You've Been The Shoulder We Rest On And A Pillar Of Support T—Com GAF Celebrate Prince Akinremi
A stunct defender of the Prince Olaide Akinremi Foundation, and One of the leaders of the Akinremi Youth Connect Com GAFAR has joined thousands accross the world to celebrate his boss and benefactor on the Occasion of his birthday Anniversary.
In a statement he forwarded to TODAY SPLASH appreciate the Honorable member representing Ibadan North Federal Constituency at the green chambers, for the many and wonderful Opportunities he has in the last few years provided for the entire Youths of Ibadan North.
THE STATEMENT READS…
You have always been a pillar of support and inspiration, I want to use your special day to say a gargantuan thank you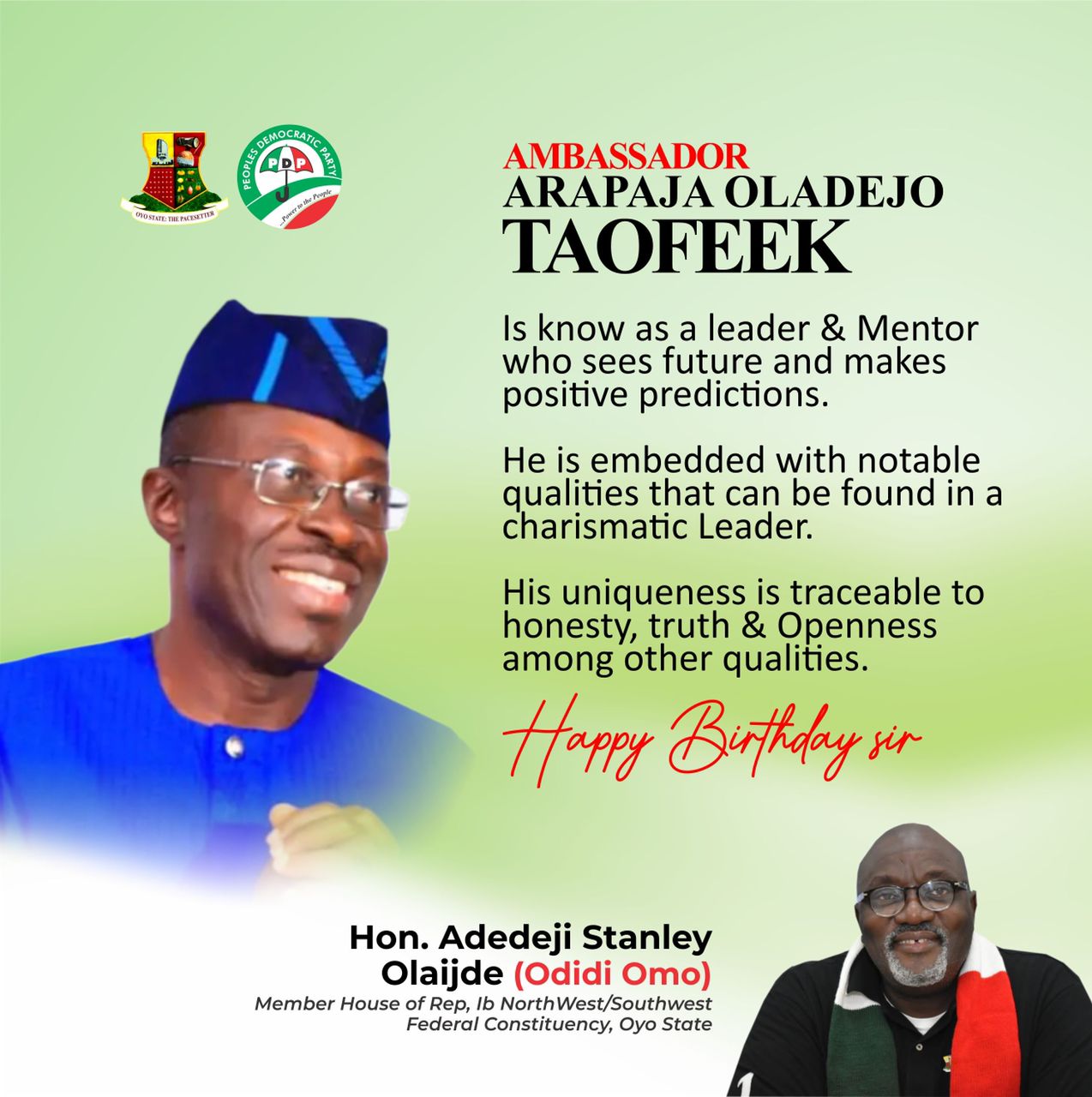 I have many reasons to smile and be happy on this day because it is an occasion that commemorates the day the world was gifted with a remarkable being.

I am so privileged to have been given the opportunity to be working through such a great and amazing leader like you sir, I wish you the best in your endeavors as you celebrate this wonderful birthday and many more.

You have been such an inspirational leader to colleagues , the people of Oyo state as a whole,As you celebrate this wonderful day, it's my prayer that God will open the gates of heaven and shower upon you unlimited blessings.Wishing you the greatest of birthdays.
Regardless of what anyone says, in my eyes,you are a truly remarkable boss.

On your birthday, I deem it necessary to let you know how much your presence in my life motivates me to believe in myself and achieve remarkable things in life. May you receive the greatest of joys and everlasting bliss. You are a gift yourself, and you deserve the best of everything. Happy birthday Honourable Prince Olaide Akinremi, representing Ibadan North Federal constituency in the Federal House of Representatives