Hon Bibire Congratulate Former Oyo First Lady As She Becomes Member PDP Board Of Trustees
A chieftain of the people Democratic Party (PDP) and 2023 Ibadan North Federal Constituency Hopeful Honorable Adeniyi Kazim popularly known as Bibire, has join Thousands to congratulate the former Oyo State First Lady Chief Mrs Mutiat Ladoja on her Swearing in as a member of The People's Democratic Party (PDP) Board of Trustees (BOT).
In a Statement he personally signed and made available to TODAY SPLASH He extol the good virtues and principle of Chief Mrs Mutiat Ladoja.
The Statement reads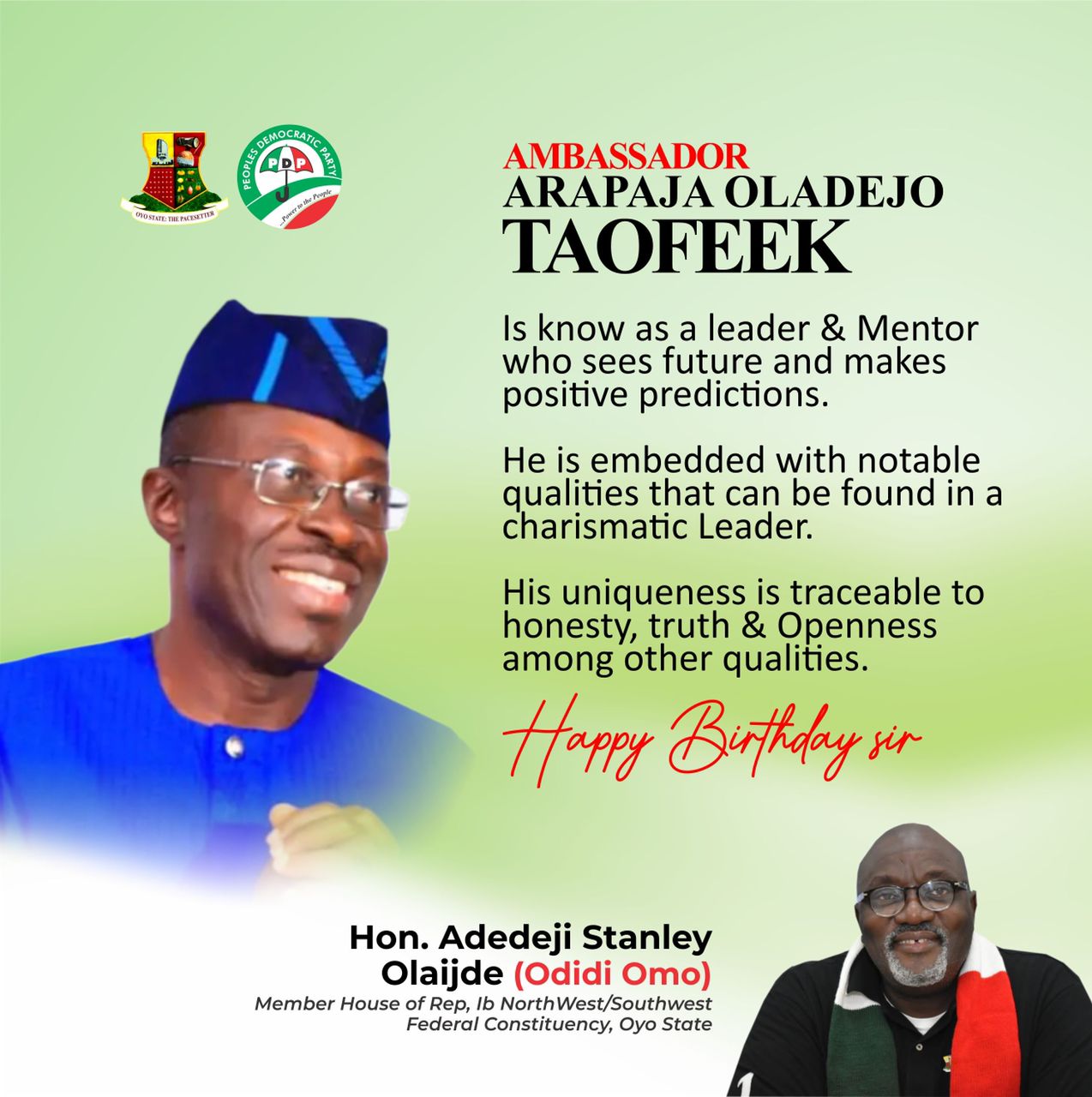 Today you've made us proud again, by attaining another enviable position in the history of our great Party, The Only People's Democratic Party in Africa as a member of its Apex body Board of Trustees (BOT), Your Exemplary life Style has made this possible.
You've groom and raised leaders of Impeachable characters over the years, for those of us who adore you as our role model, this is another time to learn and exhibit your leadership, human management to further help us accomplish many of our set goals.
May you and the rest of the members trusted, and saddled with our dear party as our wise men and women lead our dear party back to power to the top, May your rains be the best thing that has ever happen to our party both at the National and State level. Keep Soaring higher Mummy. Statement reads.