Ex-Makinde COS ILAKA Congratulates New Commissioners, Task Them To Serve Oyo Deligently

The immediate past chief of staff to Oyo State Governor, Chief Bisi ILAKA has congratulate the newly sworn in commissioners.
The Ladilu of Oyo kingdom, In a statement Made available to TODAY SPLASH, advice the Commissioners to see this as a rear opportunity, and ensure they discharge their duties with utmost Deligent to their State.
The Statement reads….
I join all son's and daughters of our dear State to congratulate you as you make history today, Our Governor in his wisdom has found you all worthy of note and character and has entrusted you with various responsibilities, See this as a rear previldge to serve our dear State.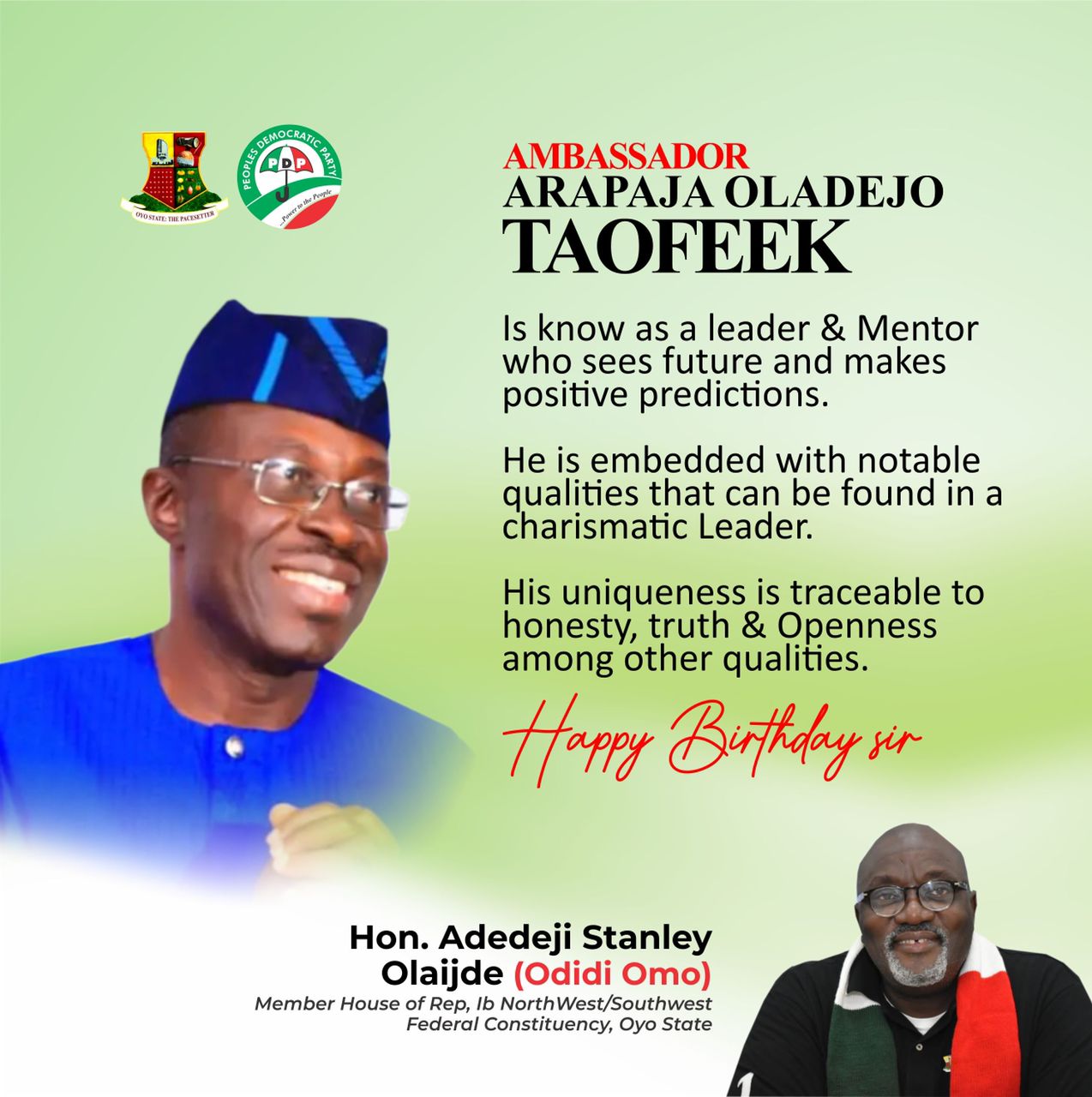 Lead with sincerity of heart, purpose and ensure that your office activities fall in line with our Governors Roadmap to Accelerated Development, as leaders we owe our followers due diligence in discharging our duties, i advice you all run and all inclusive system, so our party can wax stronger. Once again congratulations…the statement Reads
The newly sworn commissioners are:
Mr Seun Fakorede – Ministry of Youth and Sports, Mr Adeniyi Adebisi – Ministry of Agric, Mr Olasunkanmi Olaleye – Ministry of Trade, Investment and Commerce, Mr Wasiu Olatunbosun – Ministry of Information and Culture and Mr Abdulrahman Abdulraheem – Ministry of Education, Science and Technology.

Others are Hon Abiodun Oni – Ministry of Environment, Professor Misbau Babatunde – Ministry of Budget and Planning, Hon Segun Olayiwola – Ministry of Lands and Housing , Dr Bode Ladipo – Ministry of Health and Alhaja Kafilat Omolabake Olayiwola – Ministry of Women Affairs.