Oyo APC In Make Or Mar Stakeholders' Meeting Ahead State Congress
Attempts to unite warring factions within the camp of the All Progressives Congress, APC, is not yielding fruits.
The ways and manners the stakeholders' meeting billed for today is handled will make or mar the party ahead of the 2023 elections.
Today's stakeholders' meeting had been put in place following the outcry that greeted the composition of a zoning committee set up by the Adébáyọ̀ Alao-Akala-led APC elders advisory council.
Alao-Akala had, while reacting to their outcry, said that was the best way he and others thought peace can be achieved, asking those who are against the zoning committee to come up with a better idea.
The state congress is coming up later this week.
It was learnt that the elders advisory council had come up with the zoning committee so as to distribute the 37 state executive positions in a manner that won't further polarize the party.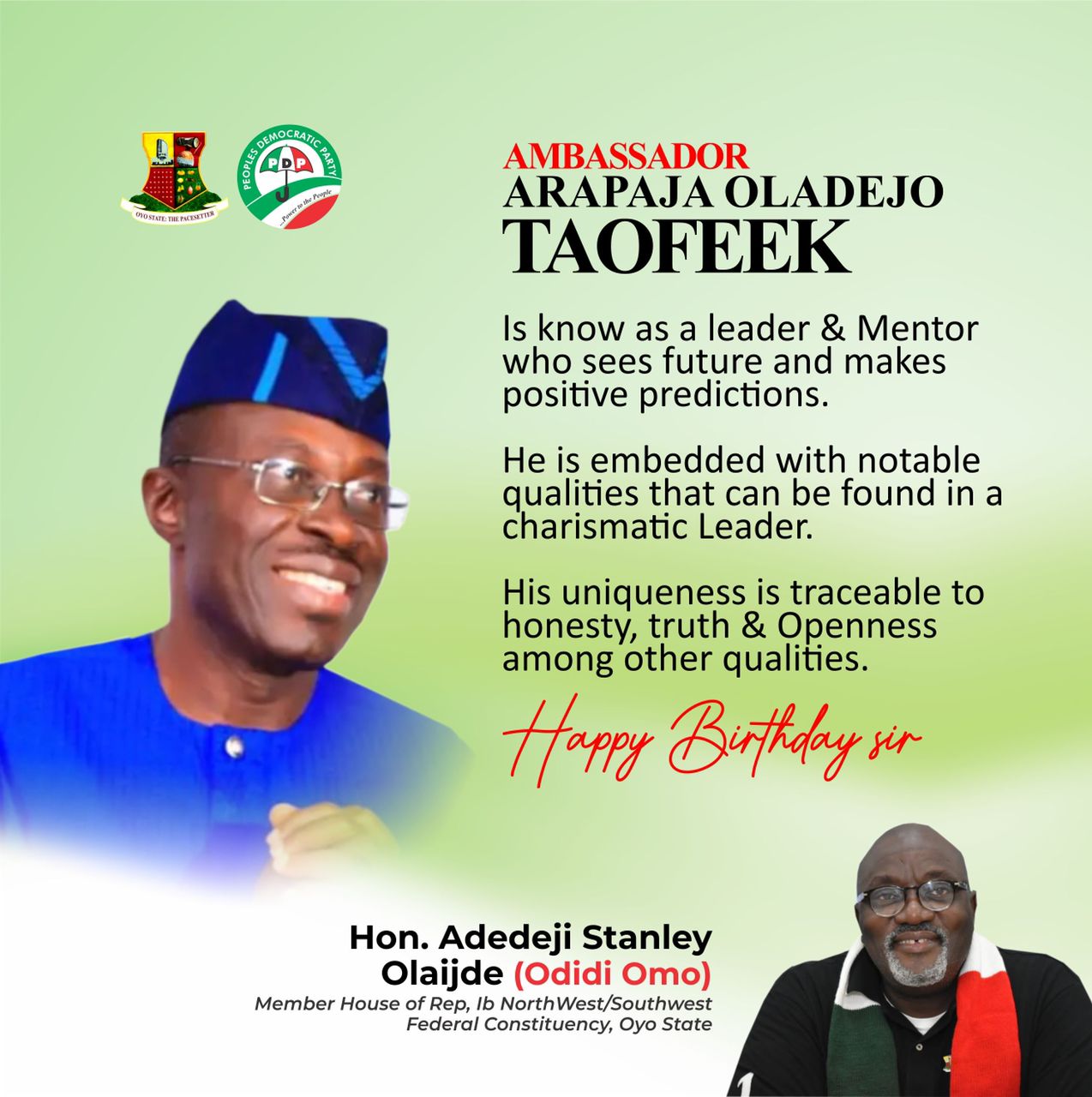 But barely few hours after it was announced, Alao-Akala's kinsman and sports minister, Sunday Dare, was the first to reject it, saying he and others were not consulted. The Unity Forum and most of the gubernatorial aspirants that included Niyi Akintola, Bayo Adelabu, Adeolu Akande, Sharafadeen Alli, Olufemi Lanlehin, Adesoji Akanbi, Bayo Shittu and others also rejected it, saying that the Elders Advisory Council, led by the former governor, "is itself illegal because it is unknown to the constitution of the party."
This Newspaper could not get reaction from the aspirants as to why they are just seeing that the Alao-Akala's elders advisory council is illegal and alien to the party's constitution many months after its creation.
Though invitations have been extended to critical stakeholders within the party by Akin Oke, caretaker chairman of the party in the state, Source confirm Sunday night that Alao-Akala would not attend the meeting. Though Teslim Folarin, senator representing Oyo Central senatorial district for third time, could not been reached as at press time, it was learnt that he and some others who felt slighted by the unprintable words thrown at the former governor may not attend.
"Before now, were they not consulting and coming to Otunba Alao-Akala for advise on their ambition? If they are not satisfied with what his committee has done, must it be done through the pages of newspapers? That is a grave disrespect to his personality. He is not contesting election and I can tell you he does not have anybody in mind. Good, he has told them they should come up with a better idea. It is so funny that they are now saying his elders advisory council is illegal. Funny people. What they are accusing Otunba of is what Chief Akin Oke is doing. He is not carrying anybody along, not even his other Excos members. He is allowing a woman to finger his brain at that age. What does he want again at 80 plus? If the party was done this way, the late Lam-Adesina and others would not have made him chairman. If it is good to leave a badly fractured party after 11 years as chairman, posterity will judge him. Is it not shameful that the party lost to PDP after 8 years rule? They should do it the way they want and see the result," a top party chieftain who later sought anonymity explained.
Another said: "Chief Alao-Akala means well for the party. But the inclusion of some names might have made those people to express dissatisfaction. In today's meeting, they should try as much as possible to purge some names in the list of the zoning committee and accommodate some other names."
"Chief Akin Oke should not be allowed to spoil the party before leaving. He is being controlled by a woman we all know. He wants to put us in a quagmire before leaving that seat. We must make sure we all attend today's meeting. Chief Akin Oke has a prepared zoning list already to be forced on people today. If they are accusing Chief Alao-Akala of coming up with a list without consulting them, why should that of Chief Oke be accepted? It is not done. What is the best is that a committee should be constituted. Though time is not on our side, they can give them till tomorrow to come up with a workable zoning list. They should allow Chief Oke to force any zoning list on them. It will be disastrous for us all. Chief Oke is hiding behind a finger," said another party members.
OYOINSIGHT