SECURITY: Olubadan, High Chiefs, Mogajis' Efforts Yield Fruits – Ibadan Neighborhood Safety Volunteers Established
The efforts of the Olubadan of Ibadanland, Oba Saliu Adetunji, his high chiefs as well as the compound heads to see to the further development of Ibadan has yielded another fruit.
Today, at the joint meeting of Ibadan Compound Security and Peace Initiatives Forum, Ibadan Neighborhood Safety Volunteers Established was birthed. This, the organizers said, is aimed at tackling insecurity in the state capital.
COMMUNIQUE ISSUE AT THE END OF THE 2ND EDITION OF THE JOINT MEETING OF IBADAN COMPOUND SECURITY AND PEACE INITIATIVES FORUM HELD ON SATURDAY ON 9TH OCT, 2021 AT ILAJI RESORT, AKANRAN, ONA ARA LOCAL GOVERNMENT.
The meeting which was attended by several Mogajis and the Chiefs was presided by the President General, Central Council of Ibadan Indigenes (CCII) Prince Yemisi Adeaga . Also in attendance were S.A Security to Executive Governor of Oyo State, and Former Commissioner of Police, Lagos State, a distinguished Son of the Soil CP Fatai Owoseeni (Rtd) who was the Keynote Speaker at the gathering on the Review of the Security Situation in Ibadanland.
The meeting was equally hosted by Mogaji Olugbade , Ojaaba, Ibadan and Chairman /CEO, Ilaji Hotel and Sport's Resort, Engr Chief Dotun Sanusi.
The Chairman Association of Mogajis in Ibadanland, Mogaji Asimiyu Ariori equally played a major mobilizing role with a clear support of Mogaji Abass Oloko with the assistance of others which in all facilitated the huge success of the meeting.
The Ajia Balogun of Ibadanland, Oloye Monsur Arulogun equally gave a Royal address on behalf of His Imperial Majesty of Ibadanland, Oba (Dr) Saliu Akanmu Adetunji.
At the end of the meeting the following Communiques were made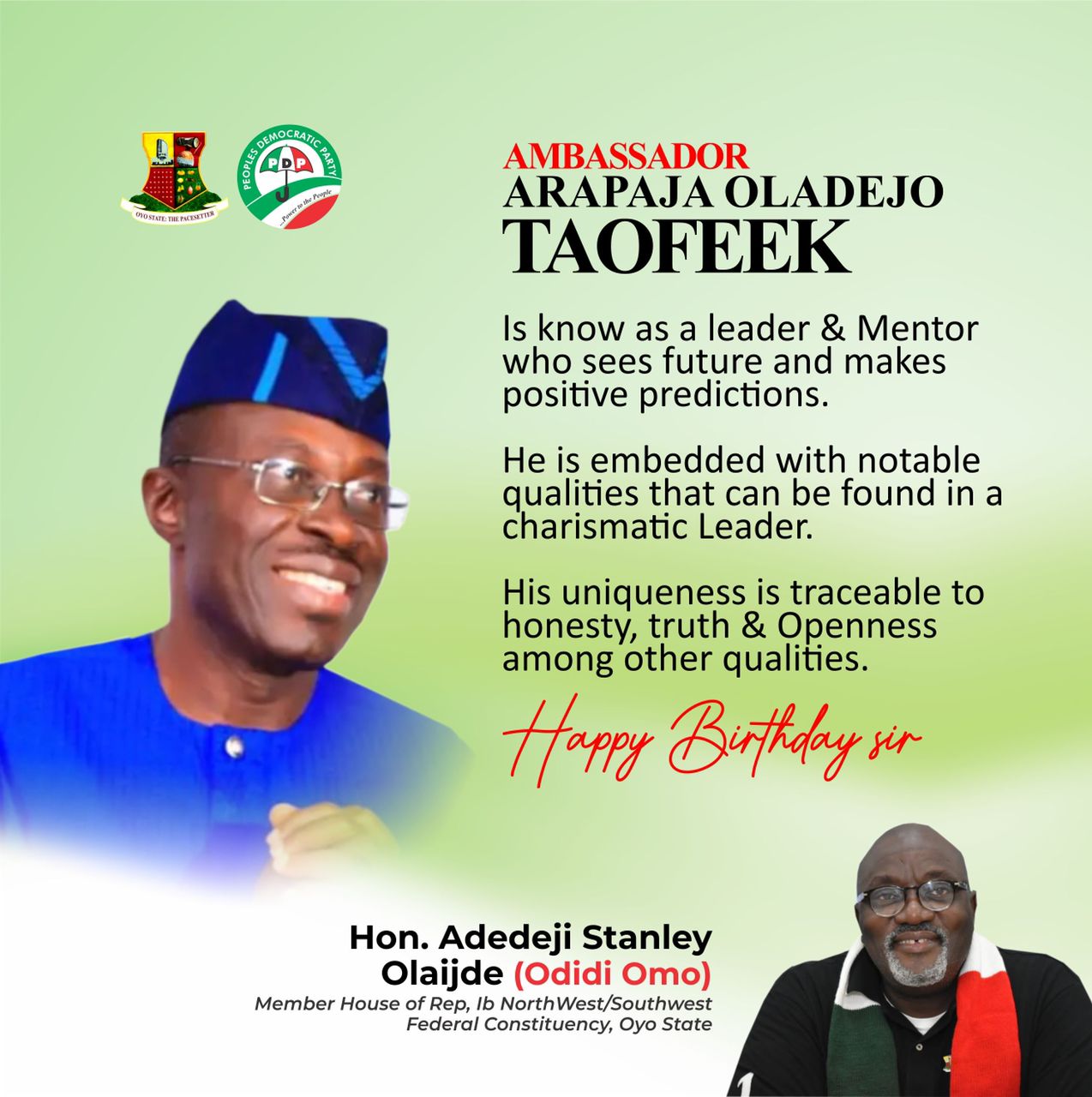 A special Local security volunteers has been put together to work in partnership with the established Conventional Government Security apparatus. This security outfit code named IBADAN NEIGHBOURHOOD SAFETY VOLUNTEERS (NSV) will be a Voluntary Policing Sector, this is in line with international best practices. Oluode of Ibadanland, Oloye Kehinde Ege has been named as the head of this Security Volunteers outfit.
The Mogajis and Chiefs were implored to assists with all necessary supports and logistics.
Nine working committees were also been approved for effective runnings of the Forum. The committees include Security, Economy and man power, Education, Sports, Ethics and Values, Diaspora integration, Mobilization, Health and well being and Data Collation. The committees were advised to ensure they give a continuous report of their activities both on the joint Platform and the physical meetings.
Prof Mogaji Remi Raji a reputable University Don is the convener for the committee, he is expected to draw out a fantastic Educational structure for the youths of our core Compounds.
AIG Mogaji Fatai Oladipupo (Rtd) will coordinate all the activities of our Security committee. He will serve as Cornerstone for this our Neighborhood Safety Volunteers. Our Respected CP Fatai Owoseeni (Rtd) will equally give a helping hands. Not leaving out Oluode of Ibadanland as the head of the Volunteers.
Oloye Adegoke Adegboyega, Prince Yemisi Ageaga, Mogaji Olasunkanmi Tegbe will serves as the Conveners for Economy And Man Power committees. The committee will address all the required empowerments for our Youths .
A Special inter compound Boxing competition is been put together in bringing out the best from our Youths . The Conveners of the Sport committee : Mogaji Sunday Akinlabi and Boxing Promoter Ayodele Olusola will ensure this and sporting arrangements.
Our highly respected Chief Lowo Obisesan and Chief Niyi Akintola SAN will serve as Conveners for our Ethics and Values Committee. They are to be joined by other Mogaji most of whom are Legal Practitioners. They are to ensure the Social re-orientation for our Youths.
Mogaji Basorun Fajinmi will serve as the convener for all our Mogajis and Chiefs who resides in Diaspora. The Committee is to coordinate and ensure their effective integration in all our assignment.
Mogaji Anisere will convene the Health and well being committee. He is to be joined by others who are equally well informed.
Our joint meeting will be held on monthly basis
Members agreed that Ilaji Resort should be a Permanent venue for our joints meetings for now due to its conveniences and adequate logistics Provisions.
All our Mogajis and Distinguished Chiefs are expected to always involve in the monitoring efforts of the Security situations of their area and gives details information about the happenings during our meetings . A synergy should be developed between all our Neighborhood Safety Volunteers and our nearest DPOs and other security outfits.
The members were implored to always seek advice and discuss with Olubadan Palace whenever any issue bothering on Chieftaincies or other matter arises.