LEAKED DOCUMENT: Names In Oyo APC Statutory Delegates List Revealed (See Names)
Names of Oyo APC Statutory Delegates List has been leaked out before it's forthcoming State Congress.
A report by OYOINSIGHT.COM revealed the list of names of statutory delegates for the congress of the All Progressives Congress, APC, in Oyo State.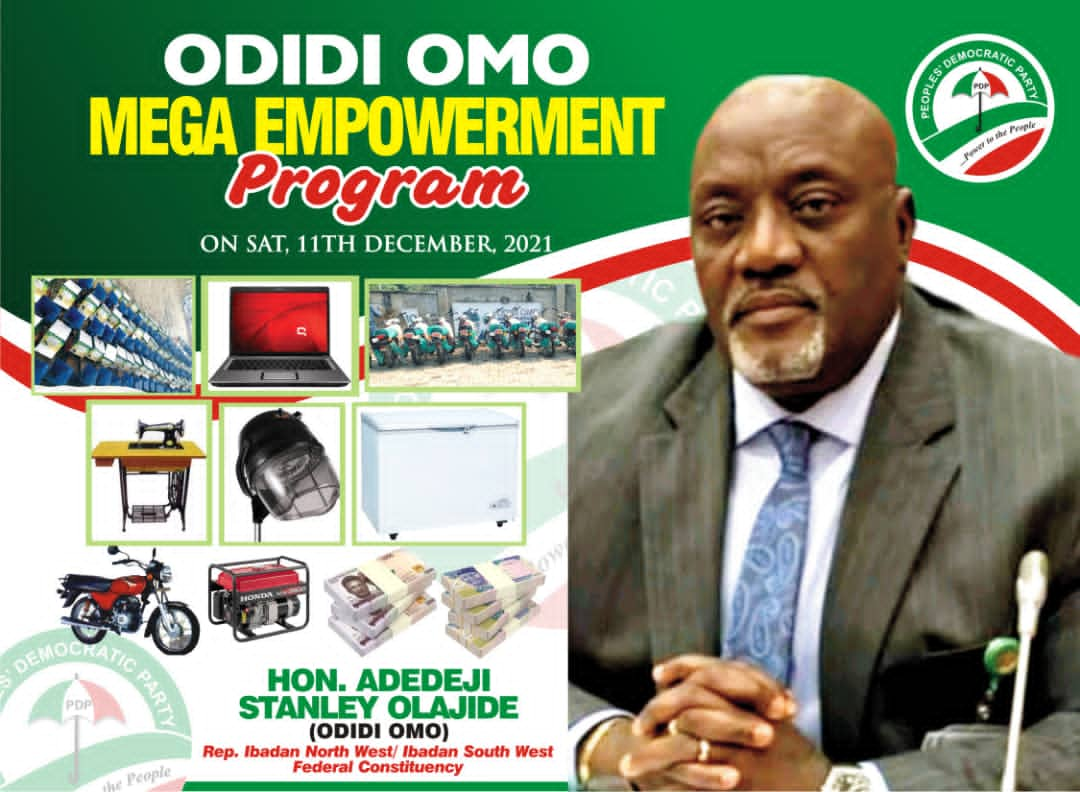 Below are the List
*Statutory delegates
*Recently elected Ward Chairmen and their Secretaries as well as 3 State Delegates making 5 from each of the 351 Wards.
*17 State Working Committee members of the outgoing State Exco.
H. E CHIEF ADEBAYO ALAO-AKALA
H. E CHIEF IYIOLA OLADOKUN
H. E CHIEF MOSES ALAKE-ADEYEMO
CHIEF SUNDAY AKIN DARE
SENATOR BRIMO YUSUFF
SENATOR OLUFEMI LANLEHIN
SENATOR AYOADE ADESEUN
SENATOR RILWAN ADESOJI AKANBI
SEN. TESLIM KOKAWOLE FOLARIN
SEN. ABDULFATAI BUHARI
CHIEF SOLOMON AKINTOLA OKE
CHIEF OLALEKAN ADEYEMO
HON. MOJEED OLAOYA
MRS. MABEL WILLIAMS
MR. ISIAKA AJIBOLA SALAWU
ALHAJI MORUFU OLADEJO LAMOLO
17 PRINCE ADEFISOYE ADEKANYE
MR. ABDUR-RASAK ARIKEUYO
MR. EZEKIEL OLAOGUN
MR. TUNDE OLOYEDE
MR. OLATUNDE ABDULAZEEZ
MR. JOHN TAIWO IGE
MRS SAKIRAT ABIOLA OLANIRAN
BARRISTER KAMORUDEEN MAKINDE
MR. JOHN FATONA
MR. MUSE OSUNDARA
HON. KAREEM 'KUNLE JENRADE
HON. MUNEER ADEREMI ADEBAYO
HON. TAJUDEEN WERE
HON. RAFIU OJEGOKE
HON. LATEEF ALLI
HON. IBRAHIM OLAIFA
HON. OLATUNBOSUN OLADELE
HON. SAHEED AKINADE-FIJABI
HON. ADEDAPO LAM-ADESINA
HON. OLUGBENGA OJOAWO
HON. OLUSUNBO OLUGBEMI
HON. SUNDAY ADEPOJU
HON. SEGUN ODEBUNMI DOKUN
HON. AKEEM ADENIYI ADEYEMI
HON. MUSILIU OLAIDE AKINREMI
HON. TOLULOPE AKANDE-SHADIPE
HON. OLAJIDE OLATUNBOSUN
HON. AKINOLA ALABI
HON. OLU AKINTOLA
HON. JACOB AJAO
HON. TAOREED SHINA ABIOLA-PELLER
HON. OLUMIDE OJERINDE
HON. ASIMIYU NIRAN ALARAPE
HON. ISIAKA KAZEEM TUNDE
HON. JACOB BAMIGBOYE
HON. WUMI OLADEJI
HON. OLUSEYI ADISA
HON. SIMEON OYELEKE
HON BOLOMOPE IBRAHIM
HON AKINOLA ALLI
HON OLALERU JOHN
HON KEHINDE SUBAIR
RT.HON GUNJU OJO
HON SEGUN AJANAKU
HON SIKIRU ALLI
HON OKUNLOLA KAYODE
HON FATAI SALAM
HON AFEEZ ADELEKE
HON DAUDA .A.LAWAL
HON OLAFIOYE AKINMOYEDE
HON.SAKIRILAHI FAJINMI
HON LUKMAN ADIGUN
HON OLOYA KEHINDE
HON OYATOKUN
HON MUIDEEN OLAGUNJU
HON ABIODUN ADIGUN-HAMMED
HON JOSHUA OYEBAMIJI
HON BOLA FAWOLE
75 HON BADA AJEIGBE
76 HON AZEEZ YISAU ADESOPE
HON. ADELOWO AMEYE
HON RAMOTA OKEMAKINDE
HON AMAO SALAWUDEEN
HON. (MAJOR) POPOOLA
HON AKEEM ABIMBOLA
HON ADEGOKE-KAJOLA
HON. ABIODUN WAHAB
HON BOLANLE AGBAJE
HON AYESORO OSENI
HON OYENIYI OYENIRAN
HON OGUNSOLA AMSAT
HON OLASUNKANMI OGUNTADE
HON WAHAB OLADEJO
HON SAFIU OLALERE
HON OKUNLOLA SILAS
HON SOLOMON AKANDE
HON MUILI POPOOLA
HON. ADEPEJU ESAN
95 HON. MATTHEW OYEDOKUN
HON. FELIX IGE
HON. JOSHUA KOLADE OLAGUNJU
HON. ADEGBOYEGA OGUNLADE
HON. IYIOLA HAMMED AMBALI
HON. LATEEF AKANJI
HON. OLASUNMADE ADEBUNMI
HON. ABDURRAHEEM ADEBAYO SHITTU
DR. ISMAIL ADEBAYO ADEWUSI
ALH. FATAI IBIKUNLE
PROF. ADEOLU AKANDE
MR. ZACCHEUS ADELABU ADEDEJI
DR. ISIAKA KOLAWOLE
PROF. ADENIYI OLOWOFELA
MR. ABIMBOLA KOLADE
MR. SOJI ENIADE