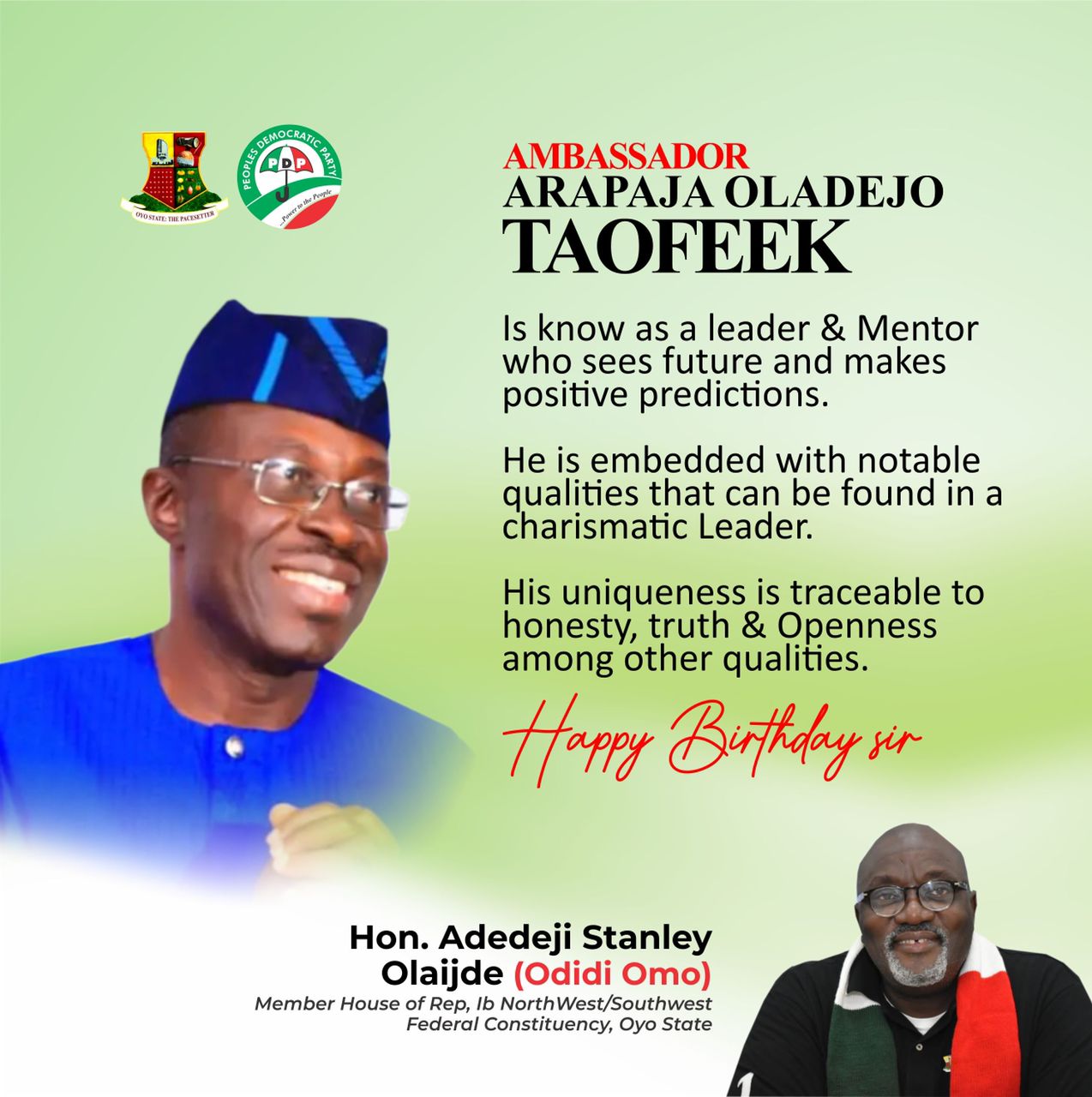 63 Birthdate: Arapaja, Leader of Men, Maker of Leaders _ Stanley Odidi Omo
Rep. Adedeji Stanley Olajide – OdidiOmo, Member House Representatives, Representing Ibadan Northwest/Southwest Federal Constituency, Oyo State has described PDP Deputy National Chairman, South, Ambassador Taofeek Oladejo Arapaja as a leader of men and maker of leaders.
Odidi Omo in a congratulatory message on Arapaja's attainment of new age, lavished encomiums on the celebrant and described him as a leader of men and maker of leaders.
The House of Reps member felicitated Arapaja on his newest attainment of 63 years of age, which he described as a golden opportunity to a unique man of impeccable character, intelligence, honesty and straight forward.
Odidi Omo stressed that the PDP Deputy National Chairman, South remains a notable politician, leader and mentor whose pedigree and charisma had promoted many to attain uncommon feats.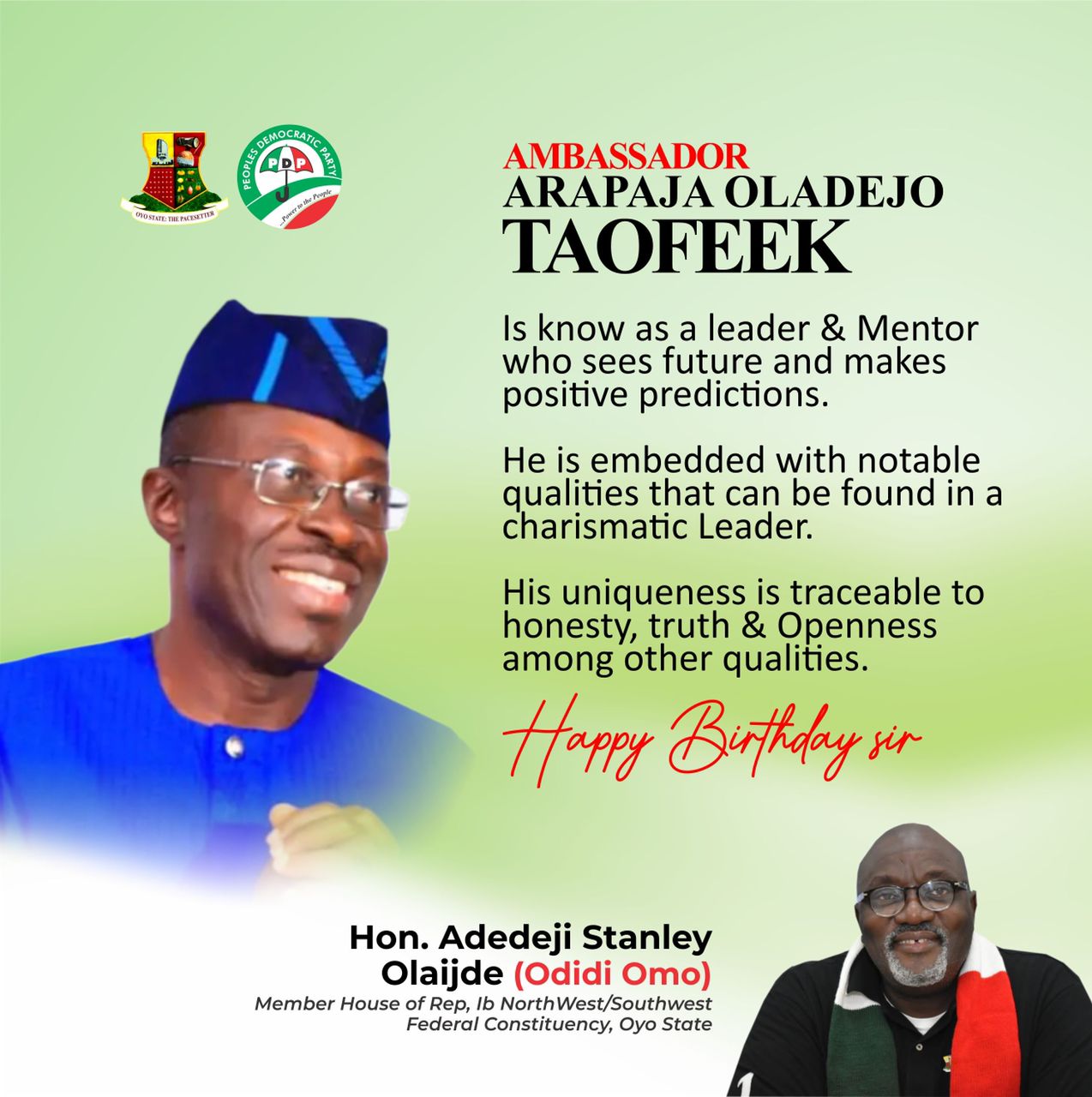 He said Arapaja was a gentleman, silent achiever and striker who knows when and how to make and attain notable achievements.
Odidi Omo also described and acknowledged him as a core loyalist to the party and Governor Seyi Makinde, whose unflinching support had earned him the current portfolio of PDP Deputy National Chairmanship, South.
On occasion of his unique birthdate, Odidi Omo prayed that the current age of his would be accompanied by uncommon blessing, long life and countless achievements in his current and subsequent engagements.
Adding that the years ahead of him will be more superb, prosperous, blissful and grateful.
"Congratulations, dear leader and mentor", Odidi Omo wished.