Your Assignment Has Been Well Established As Fraudulent, Catastrophic – Tegbe To Gambo
…. Urges Leaders To Close Ranks
A gubernatorial aspirant of the All Progressives Congress, APC, Mogaji Joseph Olasunkanmi Tegbe has described the assignment given to the Chairman of the party's congress committee, Mr Gambo Lawan as that which is full of fraudulent and catastrophic.
Tegbe in a statement on Sunday, called on leaders of the party to close ranks.
He also called on the National Headquarters of the party to swiftly caution the "unruly characters".
The statement read: "We hope the last of this man called Gambo Lawan would be great to have now and never ever again.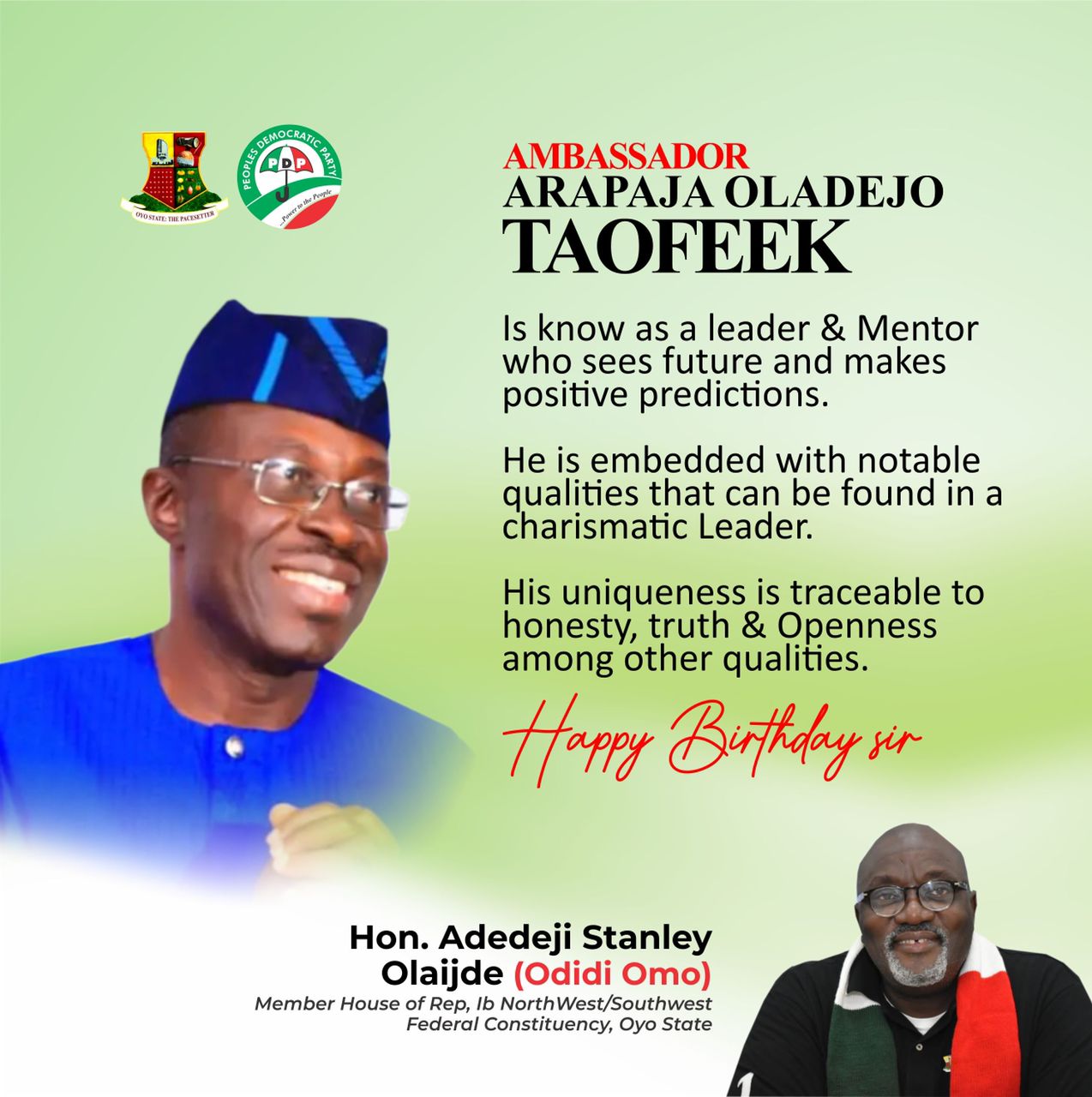 "It is bad enough to have internal issues against the constitutional tenets of the party not to also add unruly intrusion from an ad-hoc committee Chairman whose assignment has been well established as fraudulent and catastrophic. His last parade of shame shows how desperate he and his cohorts are to befuddle simple political family affairs within Oyo APC.
"I have initially cautioned and warned him to be upright at the State Congress following the way or manner he concluded the ward Congress and sinister activities thereafter, he said I queried his integrity. Now, we all can see the danger of having such a man to meddle in Oyo affairs. This is Oyo State and we would resist all the evil and desperate tendencies.
"I use this medium to appeal to the Caretaker Chairman, Chief Akin Oke to remain steadfast and believe that some other stakeholders opposing his struggle would soon realise how much they need to respect the sanctity of the party and appreciate him.
"In the same vein, appeal to our extolled Elders & Leaders, His Excellencies, Fmr Governor Adebayo Alao Akala, Fmr Deputy Governors, Chief Iyiola Oladokun and Chief Moses Alake to close ranks with Chief Akin Oke in order to collectively preserve the sanctity of our dear party knowing fully well that the seven zonal leaders are equally sacrosanct to the final resolution of Oyo APC issues. Also to all party gladiators, stalwarts and well wishers to remain patient and law abiding while we get things resolved as a big family to regain our mandate as we Make Oyo First Again.
"This is to also appeal to the National Headquarters to swiftly caution these unruly characters and somewhat impersonating. The instructions by the National Headquarters were very clear and unambiguous at the last meeting with the stakeholders in Abuja. I strongly believe that it is a deliberate attempt to crack Oyo but we remain gallant."