Over 500 Residents of Aafin-Iyanu And It's Environs Benefits From Free Health Sensitization And Community Health Service Delivery Organized By Muslim Community
The Muslim Community In Aafin-Iyanu in conjunction with Family Relief And Societal Health Initiative (FRASH-D) on Saturday 4th December brought succour to residents of its community with a free Health Medical Services such as Medical Consultation, Counseling Services, Referrals, Diabetes, Blood Pressure, Malaria, HIV Screening, Mental Health.
Speaking with the Amiru of the Muslim Community Alhaji Abdul-Rahman Kehinde Olalekan Nasir, In his word, "Muslim is a religion of peace, we needed to cohabit in peace, Both christians and those who practice traditionally, A lot of people are leaving with different ailments unknown to them, not everyone can afford the bills of medical check-ups at various hospitals, this is the major reason we came up with this free medical healthcare mission to everyone leaving in this community.
When ask how often will such opportunity repeat itself again in the community? He said the turn out here today is massive, to be honest i was not expecting this crowd, for our residents to have come out in their multitude it's a thing of joy, I and other leaders will examine the impact, and by the special grace of Allah, We decide on how often such opportunities will be brought to our door steps again.
The community were enlighten on high blood pressure, according to the tutor, when you're having constant headache, which is also call migraine, it's a sign that such person is having high blood pressure, she advice them to stop anything that can make them over thinking, she also explain that it could be hereditary, the moment you know of such, doing proper check ups will help maintain the desire body posture, always endeavor to go to the nearest hospital for proper check ups.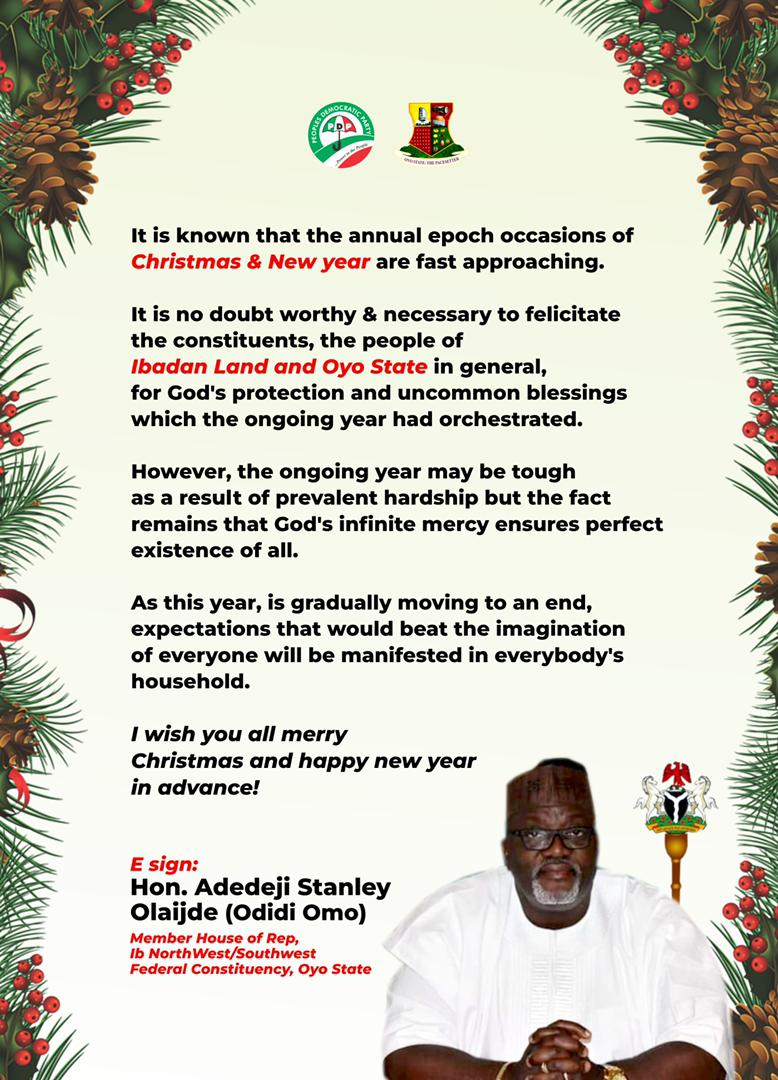 Other areas such as sexually transmitted deseases, Malaria, HIV, diabetes were also thoroughly thought on prevention and treatments is one is infected which such desease.
A resident of the community Mr Akanbi Kamorudeen Gbolagade who spoke with our correspondent was filled with joy, he said this is the first time such free medical healthcare will be happening in our community, yet deviod of any Religious difference, as you can see both Muslim and Christians are here, they've taught us alot that we've never been exposed to, with this so many people will be saved from untimely Death. I pray for the Organizers of this program to continue to grow in wisdom and strength, hopefully we will love to have a continuous taste of this at least quarterly he said.
Another Beneficiary of the program Mrs Rosemary Kilanko, who said she heard about the program couple of days ago, in an awareness by the organizers, I just said i should come out and see things for myself, but on getting here i found out that the turn out was massive, i decided to join the que so i could also get examined, this is a life saving opportunity, alot of the people die in silence because they can't afford money for test let alone buying drugs. This has giving me an opportunity to test my blood pressure, i did the last time in our church, then i was advised to take coke because my sugar level was low, today i can confirm my status after the test, this will help me watch over the things i will be eating, how much of rest/sleep i need and also I've learnt other ways to remain healthy which until today i never knew.
The organizers thank residents for coming out in mass, irrespective of their schedule to take part in a life changing opportunity, they call on individuals, politicians, religious groups to also see this as a call to further help others live long, while promising to review the outcome of the program, saying this will enable us know the next steps to take.