GSM @ 54: Olakojo Extol Gov. Makinde, Eulogizes His Sterling Performance
The Executive Chairman of Atiba Local Government, Hon. (Mrs.) Kafilat Olakojo has sent his warmest message to Executive Governor of Oyo State, His Excellency, Govr. Seyi Makinde FNSE on the occasion of his birthday.
"Not so surprising, that his birthday commemorate the birthday of Jesus Christ, he has also been a wonder performing governor, his leadership prowess and tactics are exceptional and brilliant" Olakojo said
"Being my principal, leader and mentor is a rare privilege I'll forever be grateful for, he has impacted numerous leadership styles and appreciable knowledge one surely need to live up to standard of humanity"
"Governor Seyi Makinde, is a pathfinder, a leveller and an Engineer of modern Oyo, his numerous intimidating achievements in government will forever be absolved by people of Oyo state" she submitted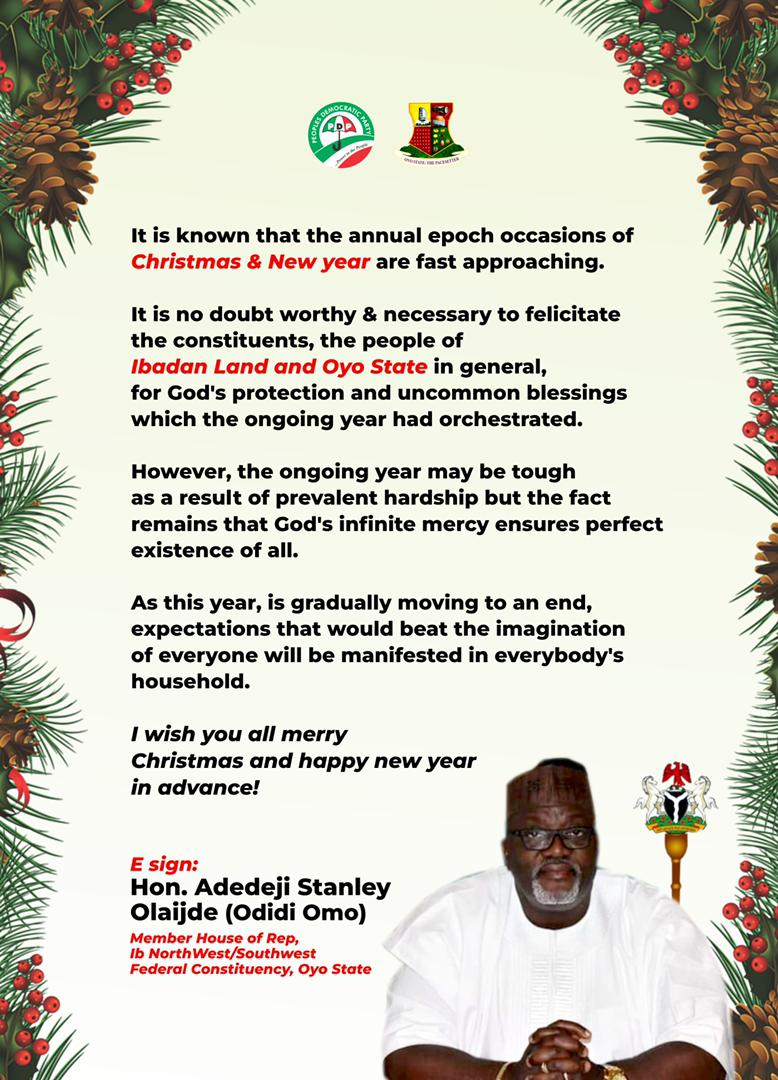 "I want to thank God for your life, for this your special day and pray you live to God's manifestation. May God continue to guide you through and elevate you beyond your imagination"
Happy birthday sir!
Igba Odun, Odun kan!
Signed:
Hon. (Mrs.) Kafilat Olakojo
Executive Chairman, Atiba LGA
Distributed:
Ridwan Fasasi,
S.A Media to Executive Chairman,
Atiba LGA.