Oyo East\West Assembly Hopeful Congratulates Star Governor Seyi Makinde @ 54.
The Aspirant, jostling for the Post of Honourable Member, Oyo State House of Assembly for Oyo East\West State Constituency, today, join numerous well wishers celebrating a quintessential Governor of Oyo State.
Ogunniyi Bolaji Olusegun, a business man and grassroots politician who hailed from Iseke ward 04 of Oyo West Local Government, Oyo State maintained that, Seyi Makinde is a blessing to Oyo State in terms of many developmental achievements he has recorded in the last two years of Administration.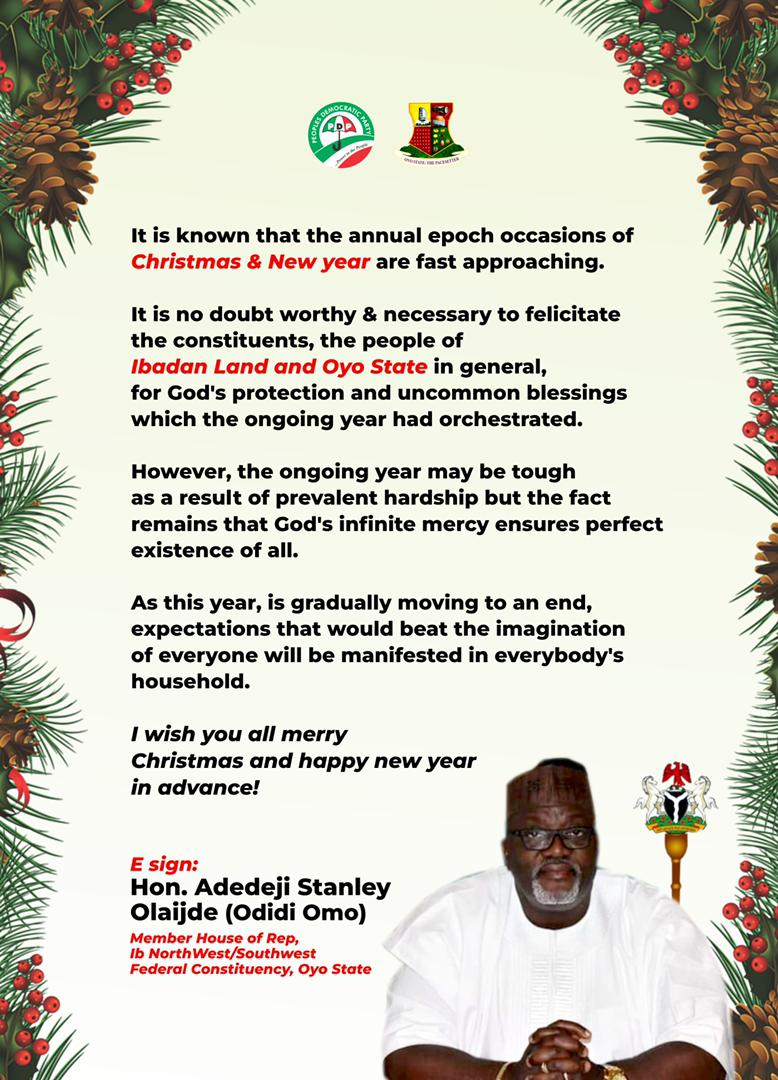 "Your Excellency, you have continued to make a difference in governance and your commitment to improving the lives of the people of Oyo State is evident in the developmental projects being implemented by your administration.

"I pray for God's guidance and protection as you dedicate your efforts towards transforming our State, advancing the interest of our party and contributing to building a better nation.

"I join your family and other well wishers to rejoice with you and pray for more glorious celebrations." the statement reads….