A member of the People's Democratic Party (PDP) and Oyo State House of Assembly hopeful for Lagelu State Constituency Hon. AdeKunle Amuda has felicitates with the good people of Lagelu Local government and Oyo State on the Occasion of the new calendar year.
In a statement he made available to newsmen in Ibadan on Saturday morning, He wishes everyone new tidings filled with joy and prosperity.
Adekunle call on all son's and daughters of Lagelu to use this season as a pointer to show Love and continue to help the Needy, he said "the more we alleviate people the better our community becomes, let's be our brothers keeper irrespective of our political divide.
He also assures the people of Lagelu of his zeal and commitment towards his philanthropic guesture, saying "we've just started, it's our joy to put smile on the faces of the Masses, this new year will be amazing as we've outlined better programs to lift our people from Poverty and be self reliant and inturn give back to their society.
He urge Oyo State residents to support the administration of governor Seyi Makinde, and pray for wisdom and guidance to further developed the State. He said "seeing is believing, our Governor's achievements in the last 31 months shows he came fully prepared, with your support i can assure you of more infrastructural Developments.
"May this year be filled with joy and prosperity. May everyone be healthy and may everyone's aspirations be fulfilled."
Advertisements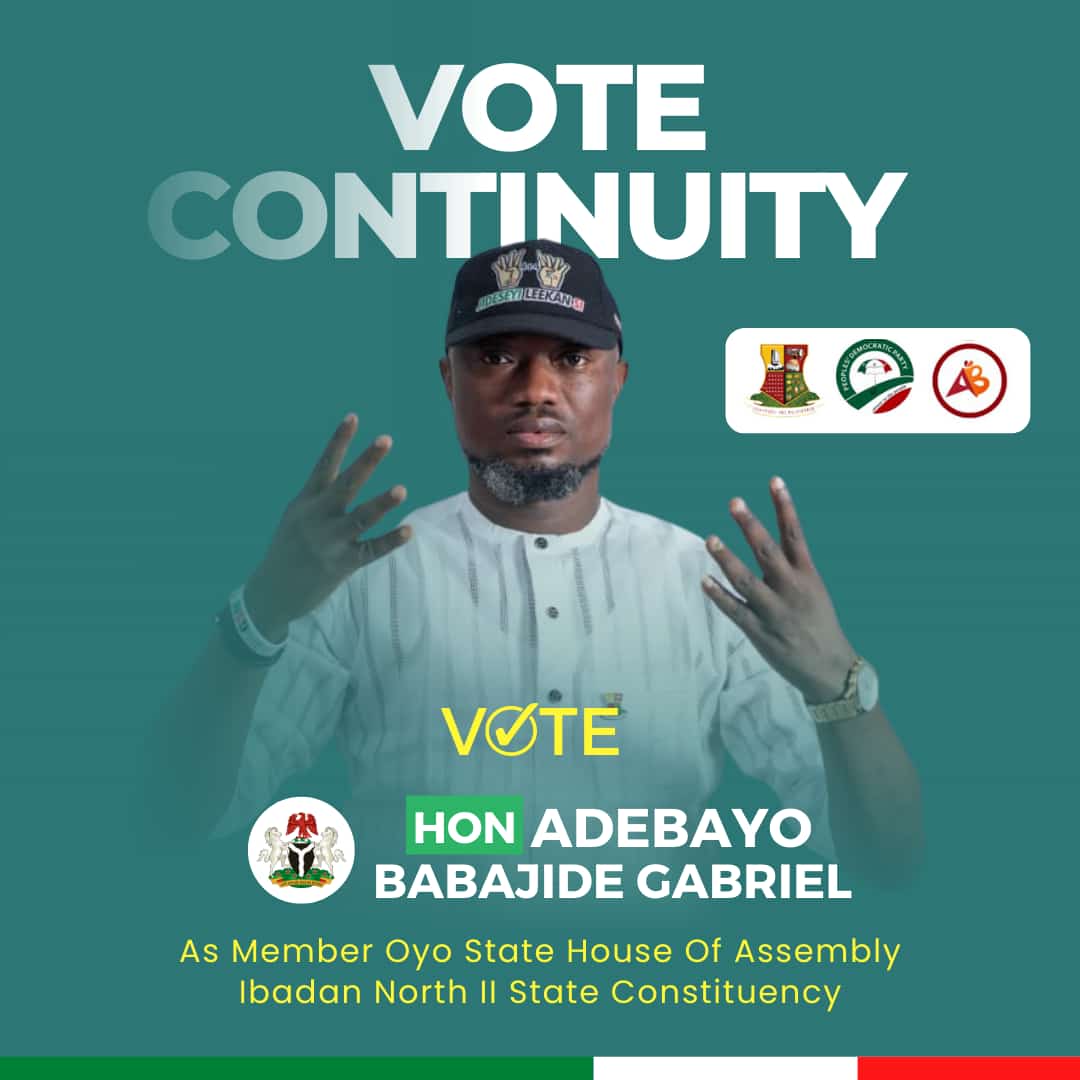 "May the New Year 2021 brings with it new hope, new dawn, and happiness for everyone,"
God Bless Lagelu
God Oyo State
God Bless Nigeria