Notable politicians and well-wishers on Wednesday thronged the residence of Governor Seyi Makinde's loyalist, Benedict Akika to rejoice with him as he was installed by Oba Samuel Oludele Abiodun as Agba Akin of Olorunda community, Lagelu local government of Oyo State.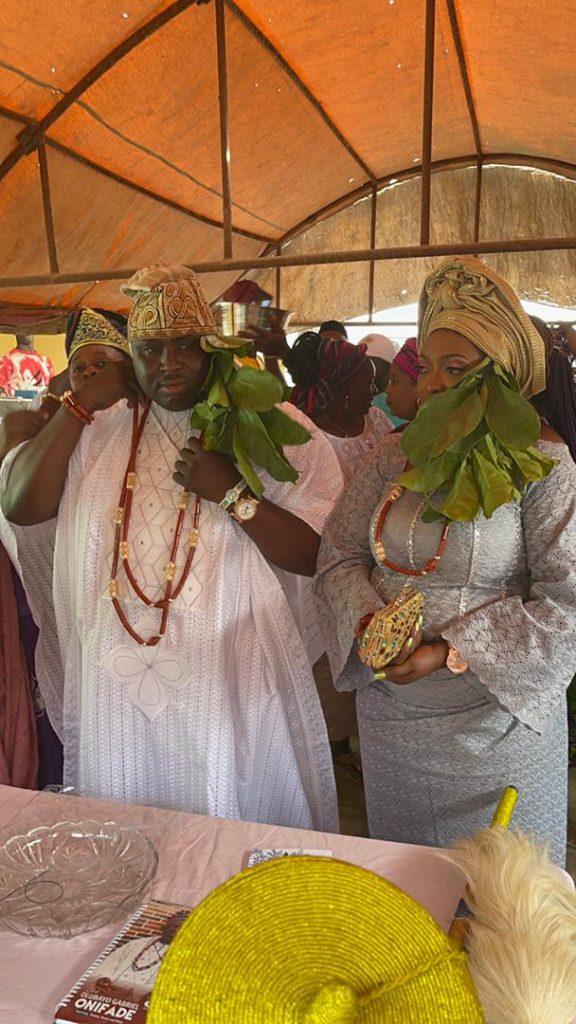 Oba Samuel who conferred the chieftaincy title on Benedict Akika and his wife Yeye Agba Akin, expressed great satisfaction with the contribution of Akika to the community. He said the major problem of the community is security, which has turned out to be the greatest threat to development. Akika has promised to build a  Divisional Police Station for the community to solve insecurity. His words:
"Security has been our major problem, it has denied us many development projects like industry, banks hotels it has even cost us an important industry because there is no police station. Akika deserves the chieftaincy title, he has promised to build police for Olorunda apart from that he also promised to drill a borehole. In fact, he has already done a survey for the borehole"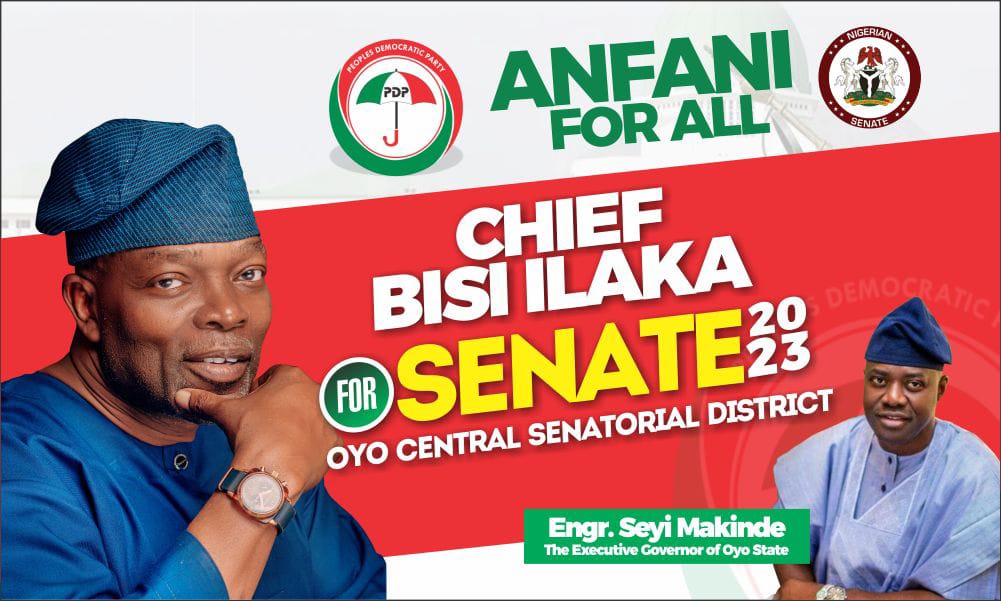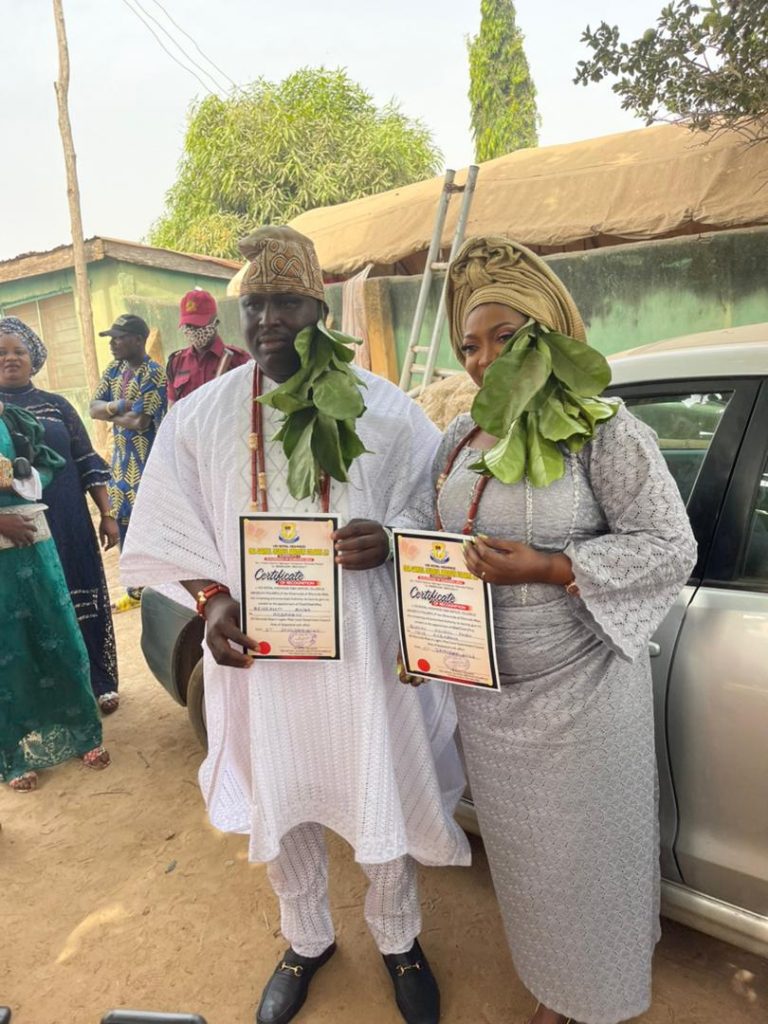 The event attracted eminent personalities including Oyo state House of Assembly members, local government chairmen, community leaders, and politicians across the board. Olorunda chiefs and the entire community were not left out to celebrate the good works of Akika.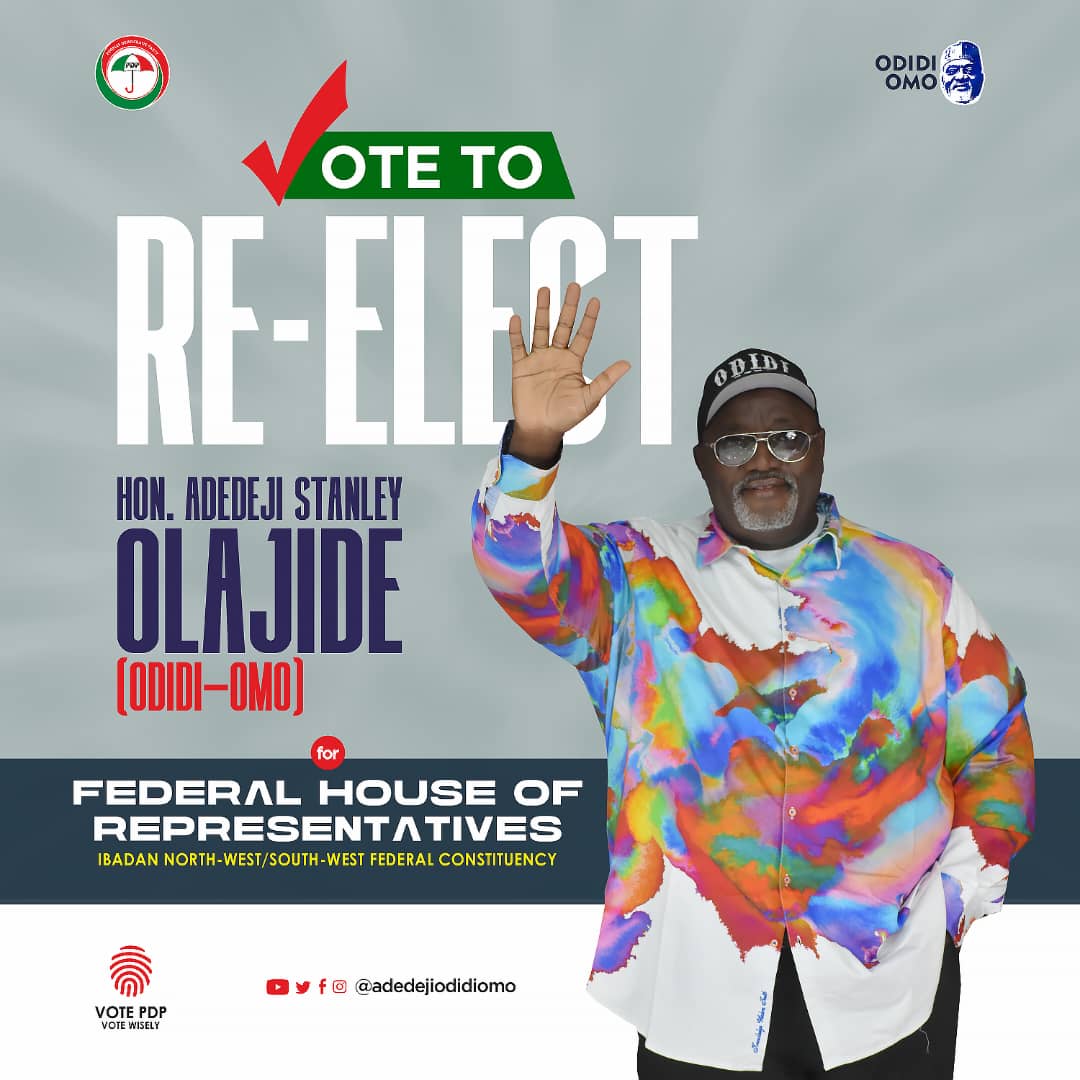 Benedict Akika appreciated the community and traditional ruler for the recognition, he also attributed his kind gesture to his biological father and Engr. Seyi Makinde.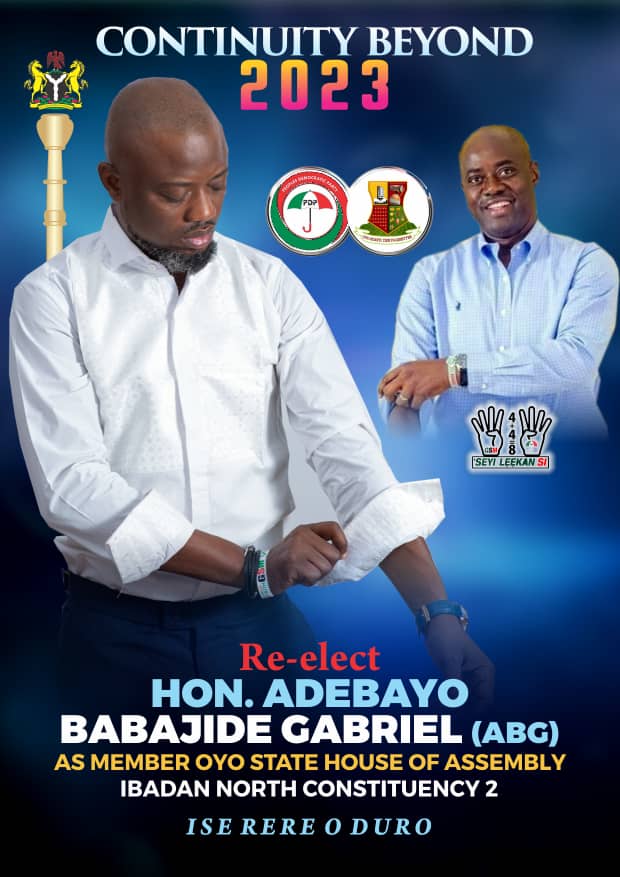 "Let give thanks and glory to God Almighty, my biological father Bolu Akika, he taught me all I am doing. when I was young, as a father that is the way he normally do, so i inherited it from him, so am so much pleased for doing it, and also from our Governor Seyi Makinde because he loves doing something for people."
"A lot of people come to me and ask Mr Benedict what post are you going for so that we can support you, but I said no because not until am in a certain position before I could be of help to people, am just having my fun for me doing it for them, I will continue to do more in Jesus name."
Notable people who grace the occasion attested to his Philanthropic gesture as a shining example. Hon Akintunde Olajide representing Lagelu state constituency and Hon Babajide Gabriel described the chieftaincy title as well deserved honor for Benedict.
On his part, Babatunde Tijani, (Double T) who is the leader of Omituntun Forum lauded Benedict for philanthropic gesture.
On his part, House of Representatives aspirant, Suraj Abiodun said, "I Am very happy for him, he is playing a very good part in our community and empowering people in Lagelu and Akinyele. He is fantastic, he cares for the masses, God will continue to bless him abundantly.
Speaking earlier, a member of Oyo State Hospital Management and one of the leading aspirants for Federal House of Representatives, Alhaji Adetokunbo Adeaga said, "Benedict Akika that I know is very close to the governor and when you are close to someone that has a developmental mentality you will imbibe the culture, he is trying to do what our amiable governor Seyi Makinde is doing, he is trying to contribute his own quota to lift the downtrodden from poverty to prosperity. We are proud of him, we will keep supporting him, he is a worthy ambassador of Governor Makinde and Lagelu.
The chairman of Egbeda local government and Chairman of ALGON, Hon Sikiru Oyedele Sanda, also gave an account of how the celebrant has been useful to his community;
"On Benedict Akika, I will quote from Ebenezer Obey song "Before some is offered chieftaincy title, he has to be a good person", you can see the encomiums that have been showered by the people of the community even by the kabiyesi himself on Akika for the kind of development he has brought to the community despite not holding any political office before. I can say Benedict Akika is a good man and man of the masses."
Also, Gbadamosi Kasim the Executive chairman of Lagelu also commended Benedict Akika for his good work he said, "all of us are working in tandem with with our leader, Seyi Makinde, you don't have to aspire for political office before you could contribute your own quota to the society.
"Eng. seyi makinde has been doing this for the past 17 years, he has been sending Muslims to pilgrimage, sending Christian to Jerusalem, drilling of boreholes, provision of Electricity, giving us transformer, giving scholarship, right before he thought of becoming the governor of oyo state.
Philanthropic gesture is inbuilt when you have that in your blood the zeal to do it will come, that is what exactly what happened to Bendict Akika, he's not honourable, not councillor, or an honourable, because all of us has taken after our boss, then you don't wait for your community request. he said"
In his words, Executive Chairman of Akinyele Local government, Hon Taoreed Jimoh Adedigba, described Benedict Akikaka as a rare gem, cheerful giver.
On his part, the immediate-past Chief of Staff, Chief Bisi Ilaka commended the celebrant, saying that Benedict has added another feather to his cap.
Speaking with GOAL POACHER NEWS from Abuja, the Senior Special Assistant to Governor Seyi Makinde on SDGs, Hon Kunle Yusuff MON, said Akika has assisted the masses in their thousands with his Benedict Omituntun free health mission and has empowered the downtrodden with various empowerment items. MON noted that the title was well deserved.
Other notable dignitaries at the event include, PA to the Governor, Alhaji Akeem Azeez, SA on local government and chieftaincy matter, Hon Bibire, a Commission in Local government service commission, Hon Oshine, Hon Simple Oladebo, PDP Youth Leader, Michael Ogunsina, SA on Students Affairs, Victor Olojede, SA on Youth and Sports Kazeem Bolarinwa, SA on Sports Development, Tobi Oyewumi, Wasiu Adeleke, Seye Famojuro, Fuji Maestro, Taye Currency, Wulemot Ibitoye, PDP state financial secretary, Dayo Opatokun, Commissioner for women Affairs, Kafilat Olayiwola, Afolabi Yusuff (Jetroyal) among others.