A chieftain of the People's Democratic Party (PDP) and a former president of the National Youth Council of (Nigeria NYCN) has lend his voice in why Governor Seyi Makinde is best qualify for president among other candidates in Southwest for 2023 general elections
Comrade Wale Ajani praise Makinde for turning Oyo State to construction site, a fit he said has never been recorded in the history of the State by any of it's past administration, While adding that his style of governance is what the country need come 2023, as against the maladministration of the past 6years of President Muhammadu Buhari.
He call on Nigerians who meant well for the country, to rally round Governor Seyi Makinde, irrespective of political divide, saying his leadership acumen, human and material resources, governance among many other qualities is what the country needs come 2023.
A sane person would not be surprised when a Nigerian professionals group outside the shores of the country, Omituntun Initiative in the Diaspora (OID), passed a vote of confidence on the Oyo State Governor, Seyi Makinde.
He was celebrated for his exceptional astute leadership and good governance that have brought unprecedented economic growth and colossal sustainable infrastructural development to the state.
Makinde has for the past two years shown that we can have a good nation with the support of leaders with accurate thinking caps. It was William Shakespeare that said "some are born great, some achieve greatness, and some have greatness thrust upon them."
Advertisements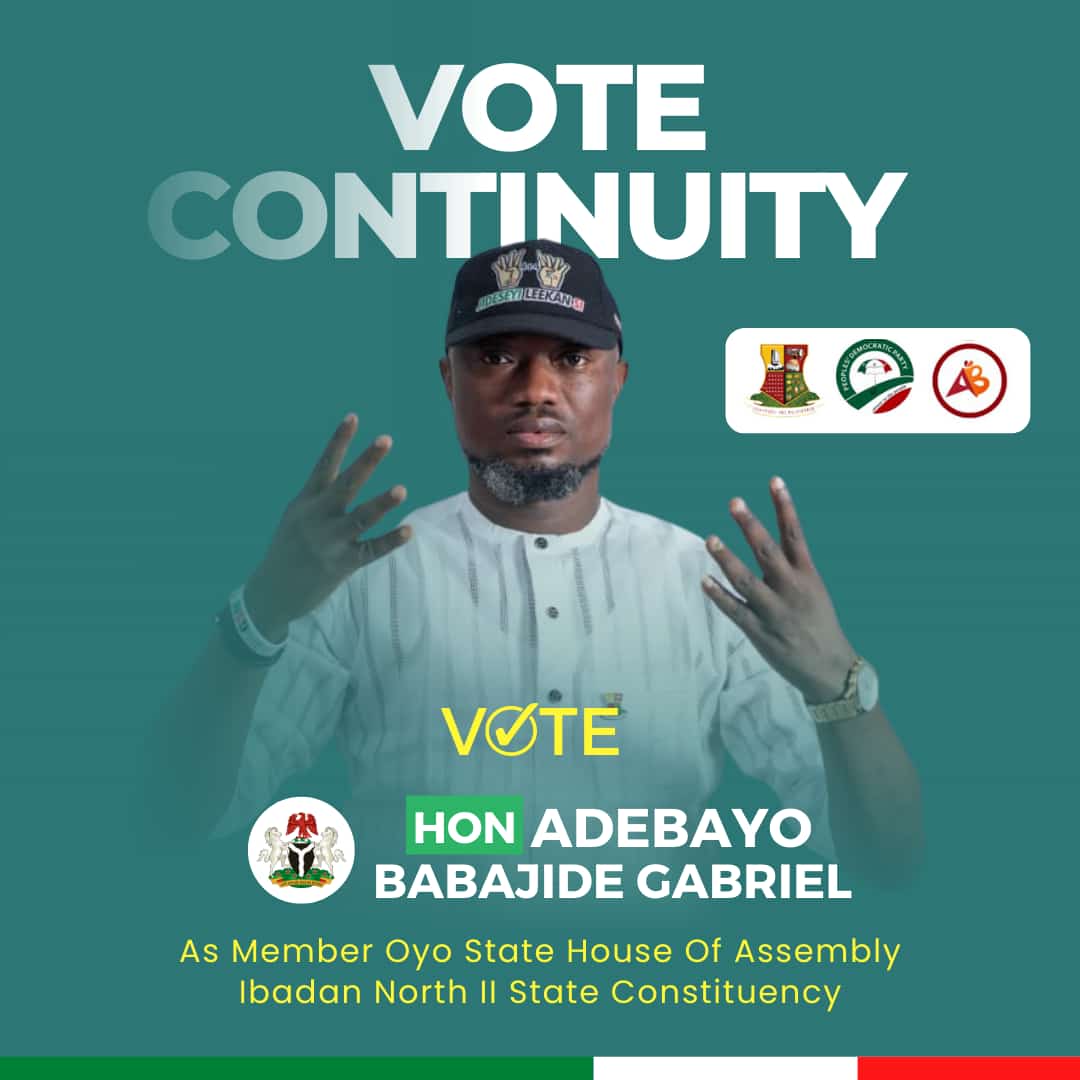 Unarguably, Makinde exhibits all of these. Though not born with a silver spoon, his hard work has made him a cornerstone and the pride of Oyo State indigenes.
As Wizkid is widely referred to as the 'starboy' of the music industry, Makinde is the 'star boy' of Nigerian politics. He has not only brought infrastructure revolution to the state in all local governments, he has also done well in the education sector, making education accessible for students amid global pandemic.
Makinde showed understanding that a good man should lead in a security tensed democracy when he visited Sasha market during the crisis between the Hausa and Yoruba. He prioritized unity in diversity and today, peace reigns in the popular market. His role in making Igangan a place of peace cannot be left untold. Truly, his type is rare.
From education to agriculture to economy, health, security, tourism, youths and sports development, Makinde has accomplished beyond reasonable doubt.
It was Beautiful Nubia that said "the true test of a leader is to lead right in front and be responsible when things go wrong". Seyi has been tested with power and he has passed excellently well. Before his emergence, many said he had no experience in politics. They forgot that there is much difference between politics and governance. Seyi understands governance and he has demonstrated that. Today, he has become a force to reckon with.
No wonder Asiwaju Bola Ahmed Tinubu had to visit him some weeks back. This is because Seyi has succeeded in governance and now leads as a politician of repute, playing a striking role for the Peoples Democratic Party (PDP)
A first timer in Ibadan, and many other cities in Oyo would wonder if the state is being governed from Europe as there is not much difference between afternoon and night. The answer is simple. Seyi Makinde is simply fighting insecurity with the street lights across Oyo.
His actions and inactions point at the fact that good leadership is not rocket science but understanding the plights of the people you govern.
Ask me of a man who has demonstrated accountability with an open-door policy and I will show you Seyi Makinde whose mantra, from 'poverty to prosperity' is gaining momentum across the state.
Makinde does not only deserve a second term as Oyo Governor, he deserves to be Nigeria's President because he has demonstrated that he is a shining example and his candidacy means there is hope for a greater Nigeria. As 2023 knocks, Seyi Makinde should be embraced.
Nigeria deserves the best as enjoyed by Oyo State in the last few years.