Recently, at the International Conference Center, UI, Ibadan, Governor Seyi Makinde, represented by Mrs Adeosun, Oyo State SSG, inaugurated the return of Schools Governing Boards to 643 Secondary Schools in the state. This is coming after almost three years that the Governor had rendered moribund the previous SGBs instituted by the immediate past administration, and barely a year after the official dissolution of the SGBs through a letter from the Ministry of Education, Science and Technology, signed on behalf of the Commissioner for Education. With the inauguration of newly constituted SGBs today, it's salient to ask, 'Did Governor Makinde come to governance handy with a comprehensive blueprint?'
Why one asks the question is because Gov Makinde appears to have come to implementing 'trial-and-error' policies with the incessant manners he concocts, condemns, steals, refines, tries and discards policies since his assumption of office on 29th May, 2019. It's noteworthy to remind us that there at the inauguration ground, Governor Seyi Makinde abolished one thousand naira per term, per student initiated by the immediate past administration to improve infrastructures in secondary schools in the state. The stories of what brought about the idea of one thousand naira per term, per student and having SGBs in place in the schools are in the public domain. But it would be helpful to recall the event to refresh our memories.
A global recession occurred and Nigeria was also badly hit. Due to considerable reductions in federal allocations, all the states in Nigeria, except Lagos and Rivers, could not pay salaries and allowances of workers let alone provide educational infrastructures in schools. Former Governor Ajimobi in a bid to find lasting solutions to the issues of inadequate infrastructures in secondary schools occasioned by paucity of funds, the late Senator convoked an education summit which had stakeholders in education in Oyo State in attendance. Professor Olowofela was the Commissioner for Education then and he played active roles towards the success of the education summit, chaired by Chief Mrs Onikepo Akande, a two-time federal minister in Nigeria. It was at the education summit that recommendations of one thousand naira per term per student and having SGBs in place to manage the funds schools were made. Former Governor Ajimobi only approved the recommendations since they looked promising to move education forward in the state.
It was therefore shocking that Gov Makinde abolished the payment of one thousand naira per term per student while making SGBs redundant until they were finally dissolved in 2021. It raised eyebrows of well meaning citizens of the state that Gov Makinde abolished the laudable ideas to reposition education in the State without examining and reviewing the policy.
Before he became the governor, at the heat of a crisis which brew as a result of the relocation order to butchers to Amosu Modern Abattoir in Akinyele by late Senator Ajimobi, Gov Makinde was a vociferous voice, condemning the order to relocate, asking former Governor Ajimobi to reverse the order. But just last week, Governor Makinde visited the Abattoir with his Adamawa counterpart, Ahmadu Fintiri, in tow. The Governor must have realized the need to return the Abattoir planned and built by the administration of former Governor Alao-Akala to good use.
How many other programmes that Gov Makinde earlier considered advantageous to Oyo state that he has turned round to abandon? It comes to mind that Gov Makinde once thought Oyo State had comparative advantage in maize planting and production and he hinged a plan to begin export of maize to Botswana on such watery thought. He has since realized that it's on cassava that the state has comparative advantage! One hasn't still forgotten that Gov Makinde dreamt of making Ikere Gorge Dam a gigantic project of his administration by making the Dam an electricity hub and a hub of irrigation for farming. What has become of Ikere Gorge Dam? It took an opinion from late Chief Bode Akindele about 'non-viability' of the project for the Governor to shelve the idea. Gov Makinde is obviously not a good dreamer!
Advertisements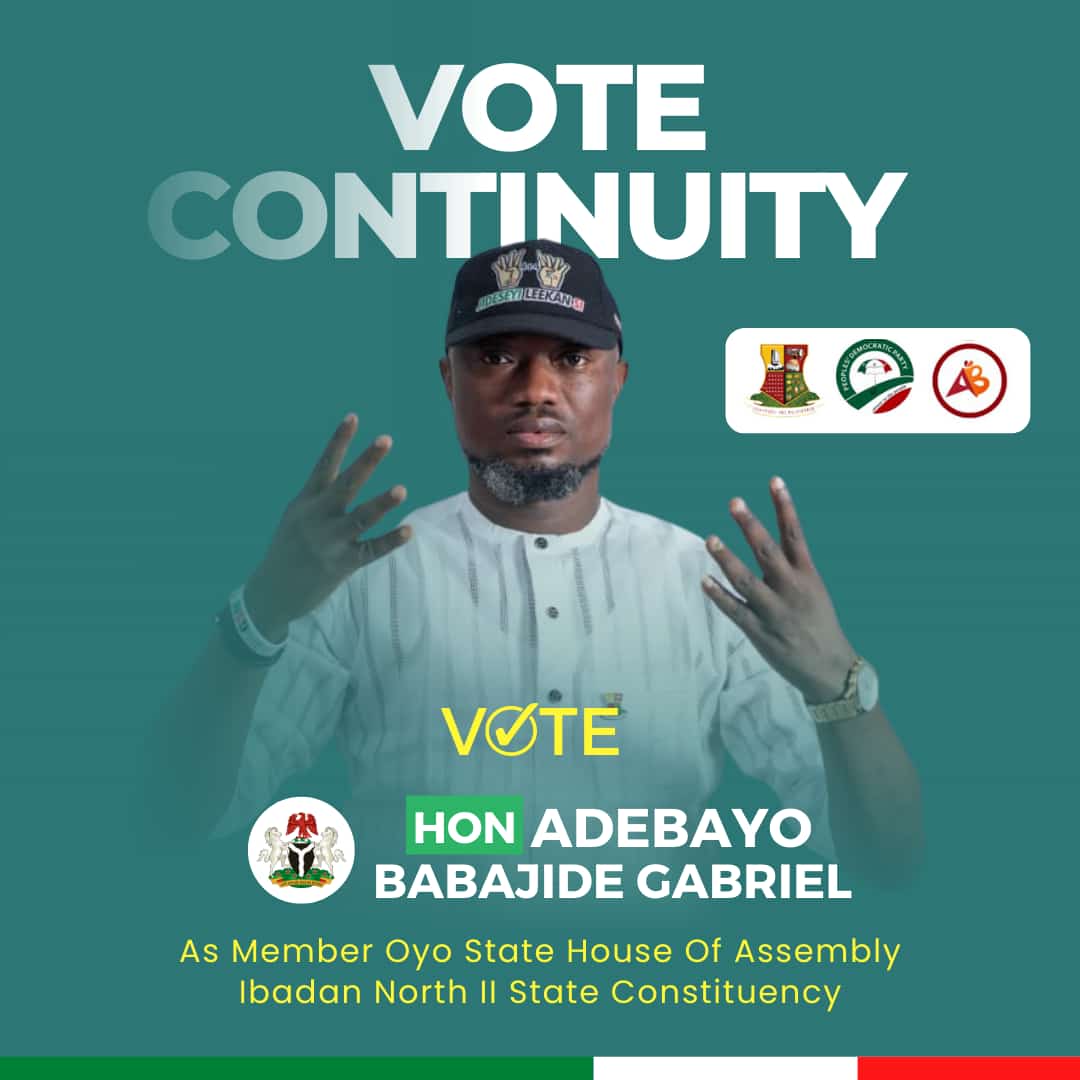 What about Circular Road? Gov Makinde revoked the contract from the contractor it was awarded to by the immediate past administration on the excuse that the work was slow. Gov Makinde didn't even know that the project was on PPP arrangement? Didn't he go through handover notes from the immediate past government? He later gave the Circular Road contract to another contractor, reviewing the contract sums and under God-knows-what arrangement. Gov Makinde has since stopped the contractor he hired himself and work has stopped on the Circular Road Projects! What about Agbowo Shopping Complex that Gov Makinde allegedly concessioned out to some cronies of his at the paltry sum of 4.8 Billion naira for 50 years!? Apart from the initial 'gragra' of pulling down structures at the complex and putting up few redesigns, and after some persons close to the Governor had been alleged to have stormed Agbowo Shopping Complex to cart away many useful items for sale, work has since stopped on the renovation and redesigning of the complex too.
What finally confirmed Gov Makinde's penchant for 'somer-tumble' policies is his reversal of his earlier dissolution of SGBs in secondary schools. It's believed that the one thousand naira per term per student has been deviously returned to schools since schools no longer collect running grants from the government apart from the running funds released to the schools in 2019. As we speak, students in secondary schools are allegedly being made to pay a thousand naira PTA fee, whatever that means? Hasn't Gov Makinde stopped the payment of PTA levy? Didn't he order for the sacking of teachers employed by the PTA? Yes, Gov Makinde employed five thousand teachers but schools are still in short supply of teachers as some subjects do not have teachers taking them. This unfortunate gap was what the teachers employed by PTA filled before the Gov hastily called for their sack in the name of jamboree free education. Now that SGBs have been returned to schools, let's wait and see how the government hopes to fund them for adequate running of the schools. Or is Gov Makinde going to swallow shame by reintroducing development levy to schools? It appears that Gov Makinde is only interested in pupils and students having free education at primary and secondary levels without being able to sit for final WASC/NECO exams. Why did I make this statement? It's verifiable now that students wanting to do WASCE would have to part with 25000 Naira for registration! This out-of-pocket amount was what the current SS3 students paid to register for the exams, except that many students could not register due to the outrageous amount. Private schools charged as much as forty thousand naira for WASCE registration! What sense is then there that Gov Makinde does not allow students to pay a thousand naira per term but does leave them to tangle with the pain of having to pay twenty five thousand naira for WASCE/NECO registration?
It's high time Gov Makinde eschewed being a cosmetic accomplisher to a solid one. 'Make our Gov no dey play political kite with issues that are desirable to our existence in Oyo State'.