Kayong Sport International an Ibadan base sport organization, that specialises in identifying talented young sport enthusias, tagged "Catch them" grassroots Youth Sport development has presented Chief Benedict Akika with "Transcend Football Development Award".
The central council of Ibadan Indigenes (CCII) sport section in conjunction with Kayong Sport International present the award to chief Benedict Akika, at the Omi-tuntun House.
The Chairman of Kayong Sport International, Mr John Kay, While presenting the award on behalf of the president of CCII, Said it's pertinent to reward someone who has developed football in grassroots over the last couple of years in Lagelu communities.
"After a well and thorough research the council found him worthy and well deserving of this award" it's our own way of saying we appreciate his contributions to grassroot sport development.
We believe this will inspire him to do more and inturn bring the next sport super Stars to stardom.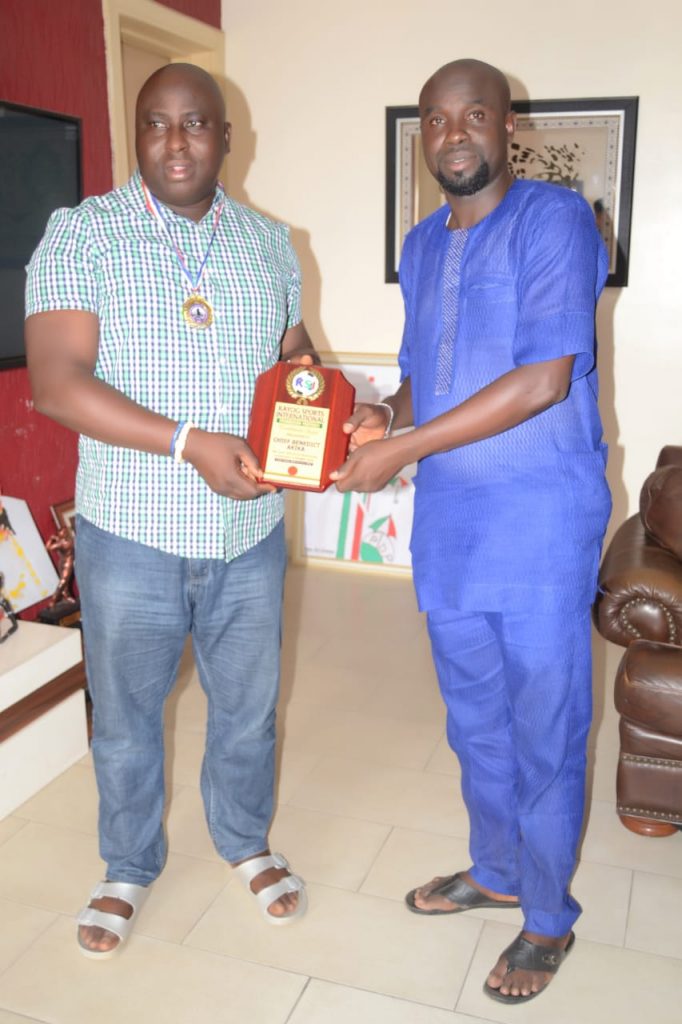 Chief Benedict Akika appreciate the central council of Ibadan Indigenes (CCII), Kayong Sport International for the award, in his words, "I thank God for this wonderful moment, I'm grateful for this recognition, this is nothing i was expecting" I dedicate this award to his Excellency Governor Seyi Makinde, he inspires us with is many landmark achievements, all we are doing is to compliment his efforts as individuals. Once again I'm honored, he said.
Advertisements