…insist on level playing ground, Say's Governor Makinde won't Save Your Poor Performance, lack of political Will with automatic ticket
Constituents fire back at the claims by the honorable member representing Ona-Ara State Constituency And the deputy speaker of Oyo State, Hon Abiodun Fadeyi Muhammed, in what they tagged " baseless Justifications, and concocted lies" Saying they regret supporting his candidacy.
The Constituents in a Statement released and made available to Newsmen in Ibadan, said "Its still very fresh on our memories how Hon Abiodun Fadeyi was packed and brought to the People's Democratic Party (PDP), he had no geniue root in Ona-Ara local government, yet we stood by him, after he got the ticket, we make him our collective responsibility and ensure he won at the polls, the rest they say is history.
You claim that "Ona-Ara State Constituency office given to you remains the most visited and friendly in the 9th Assembly", you goofed, if you will be honest state reasons any reasonable sons and daughters of Ona-Ara will want to be in a place they're not welcome.
Again you stated that almost 20 visitors visit the office daily" lies from the pit, You had just a young guy who had turn to security at the office, who only resumes in the morning, having nothing to do, leaves mostly in the afternoon, how many of your aides voluntarily resign? was this not because of your selfishness and stinginess owing yo your high-handedness, owing workers salaries, or should we remind you of how you do borrow money from members because of your act of stinginess?
A place where over 20 visitors have their visitation and attendance daily, had only a staff? kindly give details of their visit to the office, are those 20 visitors jobless or what is the purpose of the visitation? how have you been able to attend to their needs, request?
You also state that, you've been doing the very best in rendering financial assistance to your constituents, numbering 150 women empowerment, 30 teaching jobs, while helping teachers whose salaries hanged eventually got paid through you. waooo what a selfless man you're, kindly state all those involved in the above claims to prove your concocted lies.
Advertisements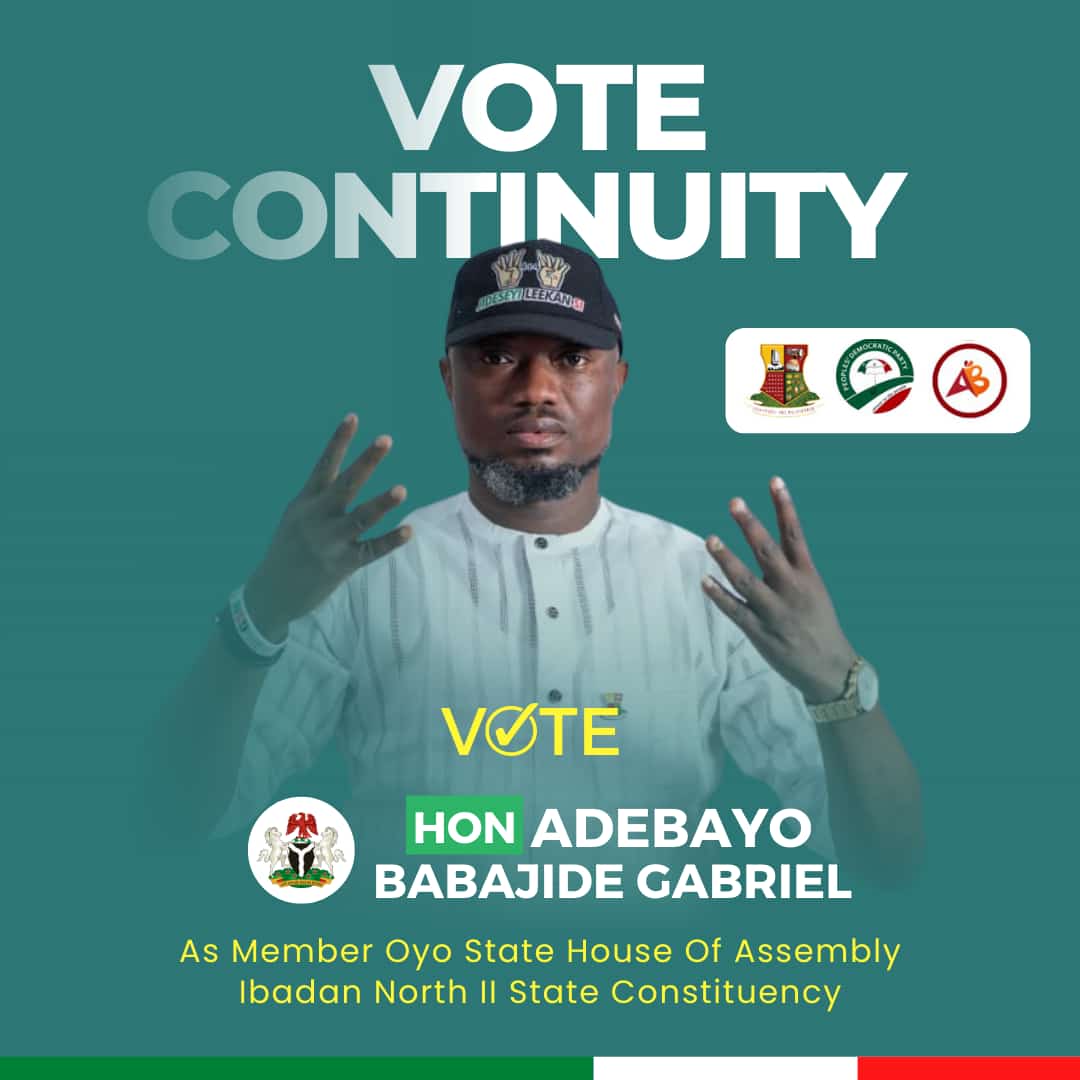 Students, Youth Organizations could not feel the fact that they have the deputy speaker from their constituency, you decline all invitations to their many different programs, saying it's a way for them begging you for money.
If by your claims you've rendered all those financial assistance to your people, we put it up to you Sir, how many times have you as the Deputy speaker hold any meeting with students, Youths, or Party members? Should we extend it to the various wards across your constituency? When last did you visit any of those wards as the Deputy speaker or has the Honorable member representing them? who were your foot soldiers doing the visitation on your behalf?
Hon Fadeyi we put it up to you that you only empowered less than 50 women with #10,000 (Ten Thousand Naira Only), Lets also remind you that those slots were given to only those you called your leaders in Ona-Ara local government, Was that the empowerment you claimed? as honorable member? or as the number two man in the state house of Assembly.
We've never had it this bad, we're not blind to the kind/type of empowerment other members of the Oyo State house of Assembly dish out, their relationship with leaders, youths and holding grip of their party, which among this aforementioned can you hit your chest to?
The 30 teaching jobs you claimed was an achievement was a state government job, and Oyo State Governor, Engineer Seyi Makinde picked the best of the best which they are opportune to be among them, tell the whole world how your input gave them the job? were they not qualified?
Those 24 teachers who you claimed their salaries were hanged worked for it and and it wasn't free money, It's there sweat they work for it. How on earth will someone who claim to be representing the interest of his people mention such as an achievement? ain't you ashamed?
On 29th of January 2022, Ona Ara PDP family held there general meeting, where every Aspirants, Stakeholders, elected office holders, leaders, Appointees where present at the venue.
Our dear Deputy Speaker, who is Representing us was the only one who have no support group/ supporters, no placards, branded t-shirt or cap to show support for him, what went wrong Sir?
What happen to those 150 women you claimed you empowered and those you did countless financial assistance to in the Constituency? Why couldn't they drum support for you? if not for you why not for the "Deputy Speaker? again Sir what went wrong?
As a member of Oyo State house of Assembly and the Deputy Speaker tell the public any notable achievements you've brought to Ona-Ara, or any tangible projects you've executed. To us you're a failure, you brought nothing but shame to us, with all the sacrifices the good people of Ona-Ara made for you, you could only rob shame on their faces.
Infrastructural development: Our dear Hon Fadeyi tell Ona-Ara people what you did?
All the bills and motion you move at Oyo State House Of Assembly, which of it changes or had any positive impact to the people of Ona Ara Local Government or Oyo State?. Educate us Sir?
Our working Governor His Excellency Engr Seyi Makinde knows the impact of a poor representation, and we know for sure that he won't support such, all we want from you Sir is a level playing ground, allow the people to decide who they want to represent them, that alone will justify who did well or not, automatic ticket for Ona-Ara local government will be disastrous.
This will present us the opportunity to prove our points as to who the real sons of the soil are, and how well they've represented the interest of the people of Ona-Ara local government.
We await your answers to the above questions….the statement reads.