Owing to recent media outbursts and propaganda, it has become imperative to set the records straight for naysayers and detractors who take pleasure in misconstruing issues albeit in a bid to score cheap political points. It is also much more important to educate the teeming masses and tax paying residents of Oyo State who have since May 29, 2019, entrusted the mantle of leadership unto Governor Seyi Makinde (FNSE) as executive governor. A fact check and deep forensic pry into the domestic and foreign debt status of Oyo State is therefore inevitable, shall we?
A closer look at the Oyo State debt stock in June 2019 (debt burden handed over by the previous government who were in power for the preceding eight years), shows clearly that Oyo State owed N99.358 billion in domestic debt and $ 136.531 million foreign debt (a total of approximately N 141.14 billion naira) while as at December 2021, Oyo State owed N 142.561 billion in domestic debt and a conspicuously reduced $ 85.267 million foreign debt (a current total of approximately N 178 billion naira).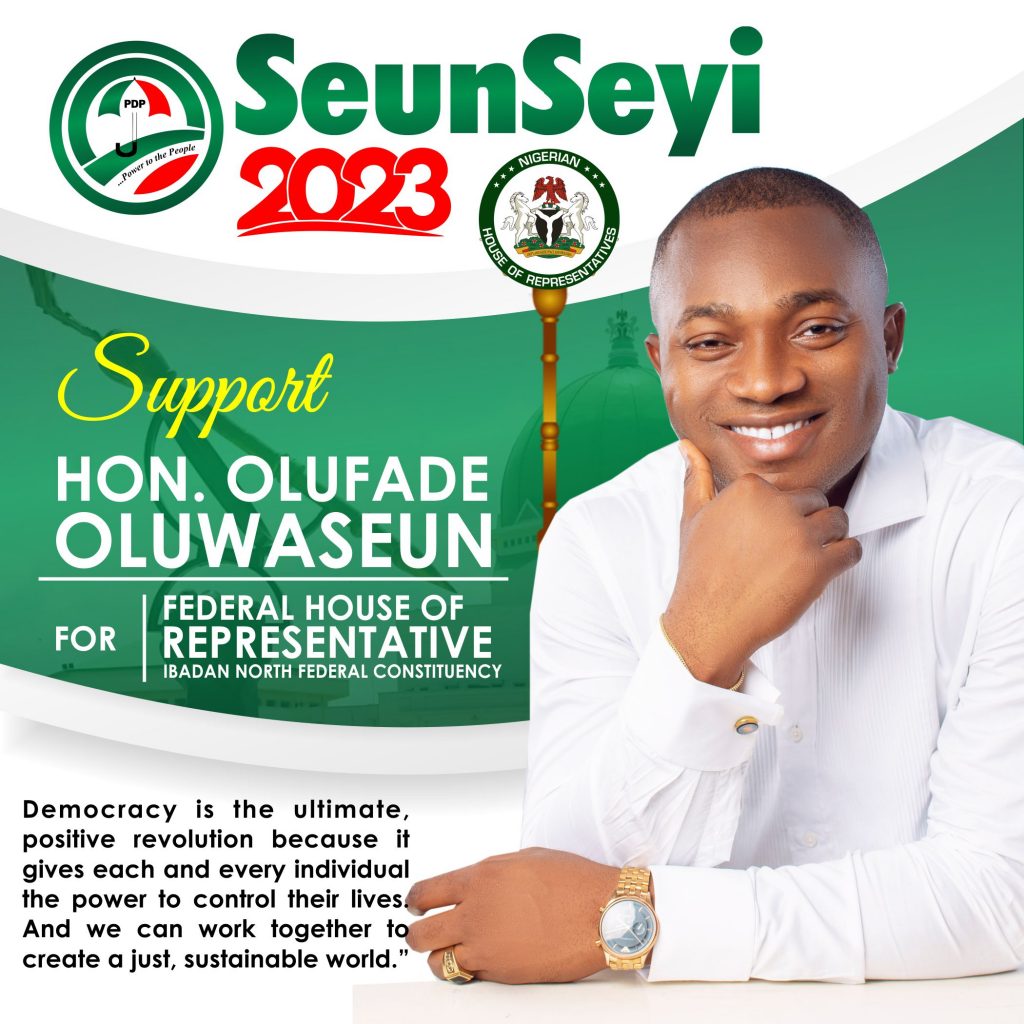 To start with, the exchange rate of the naira to the dollar in 2019 was N 306 to $ 1 while the current exchange rate of the naira to the dollar today March 22, 2022 is N 415 to $ 1 at Central Bank rates respectively. It therefore makes economic sense for the Governor Seyi Makinde led government to drastically reduce the External/Foreign debt stock of Oyo State from the humongous $ 136.531 million handed over to him in 2019 to $ 85.267 million an action without which would have seriously increased the debt burden of the State with the current exchange rate of N 415 to the dollar if left unattended or increased. Suffice to say that the sum of $51.264 million (20.762 billion naira) was paid off by the Seyi Makinde led Government of Oyo State. Some smart thinking from the GSM government right there.
On the domestic scene, Oyo State debt stock moved from approximately 100 billion naira in June 2019 to 142.561 billion as at December 2021, an increase of 42.561 billion naira. Knowing fully well that government spending is always within a fixed fiscal document known as annual budget and here is why, Governor Seyi Makinde in his March Newsletter, clearly stated the new mega road construction projects targeted at further linking the major cities and food production zones across the geopolitical zones in Oyo State, one of which is the construction (not reconstruction) of the 76.7km Iseyin – Fapote – Ogbomoso road which includes two standard bridges at each of Fapote – Ogbomoso and Iseyin – Fapote ends.
This singular project will cost N 43.1 billion. The other ongoing projects equally requiring a loan facility from the Central Bank are the expansion of the airport inclusive of the construction of ancillary roads around it as well as the long awaited Ibadan Circular road.
Worthy of note is the landmark infrastructural statement being made across the Pace Setter State where over five hundred kilometres of road is either completed or currently under construction across the length and breadth of the entire State, leaving no zone behind.
Taking a break from the financial jargons, this piece will not be complete if the giant strides of the Governor Seyi Makinde led Oyo State government are not given a worthy mention. The most relevant achievement with respect to the subject of discussion here is the highly laudable increase of the State Internally Generated Revenue (IGR) from about 2 billion naira in 2018 to 3.3 billion naira monthly today. This same people oriented government has also paid nearly 14 billion naira to about 5,000 retirees who were owed gratuities by the previous government from as far back as 2012. This has not in any way hampered the steady payment of Salaries, Pensions and benefits to current workers and retirees alike since May 2019 till date, save the addition of the now popular '13th Month', without fail annually.
On education; right from the governors inauguration speech on May 29, 2019, basic education became truly free in Oyo State while the dream of Ladoke Akintola University of Technology becoming ours became a reality within just two years, suffice to say that there were financial commitments (in billions of naira) to ensuring the sole ownership of the award winning Ivory Tower.
Primary health care is arguably the most critical foundational rung on the health care delivery ladder, here the GSM government is currently executing an ambitious overhaul project by declaring a state of emergency on Primary Health Centres, renovating existing centres to global standards and constructing nearly one hundred brand new ones to ensure that the whole three hundred and fifty one Wards in the State have at least one standard Primary Health Centre. All these and more are made possible by the ingenious 'Alternative Funding' approach that is adopted by the current Oyo State Government.
It is pertinent to note that while politicians may want to misconstrue facts, the general public deserves to know the truth and only the truth about the financial health of their beloved Oyo State. One can only hope that those in government at the federal level can be also meticulous in spending and magnanimous in clearly enlightening the average Nigerian citizen about our continuously debt ridden financial status as a nation.
Dayo Ogunbowale is Special Assistant on Communications to Governor Seyi Makinde of Oyo State