The Founder of Omi-tuntun Benedict Forum and a Chieftain of the People's Democratic Party (PDP) Oloye Benedict Akika again host the second edition of Ramadan Day 7 Prayer and special Iftar with Muslims faithful to dinner at his residence.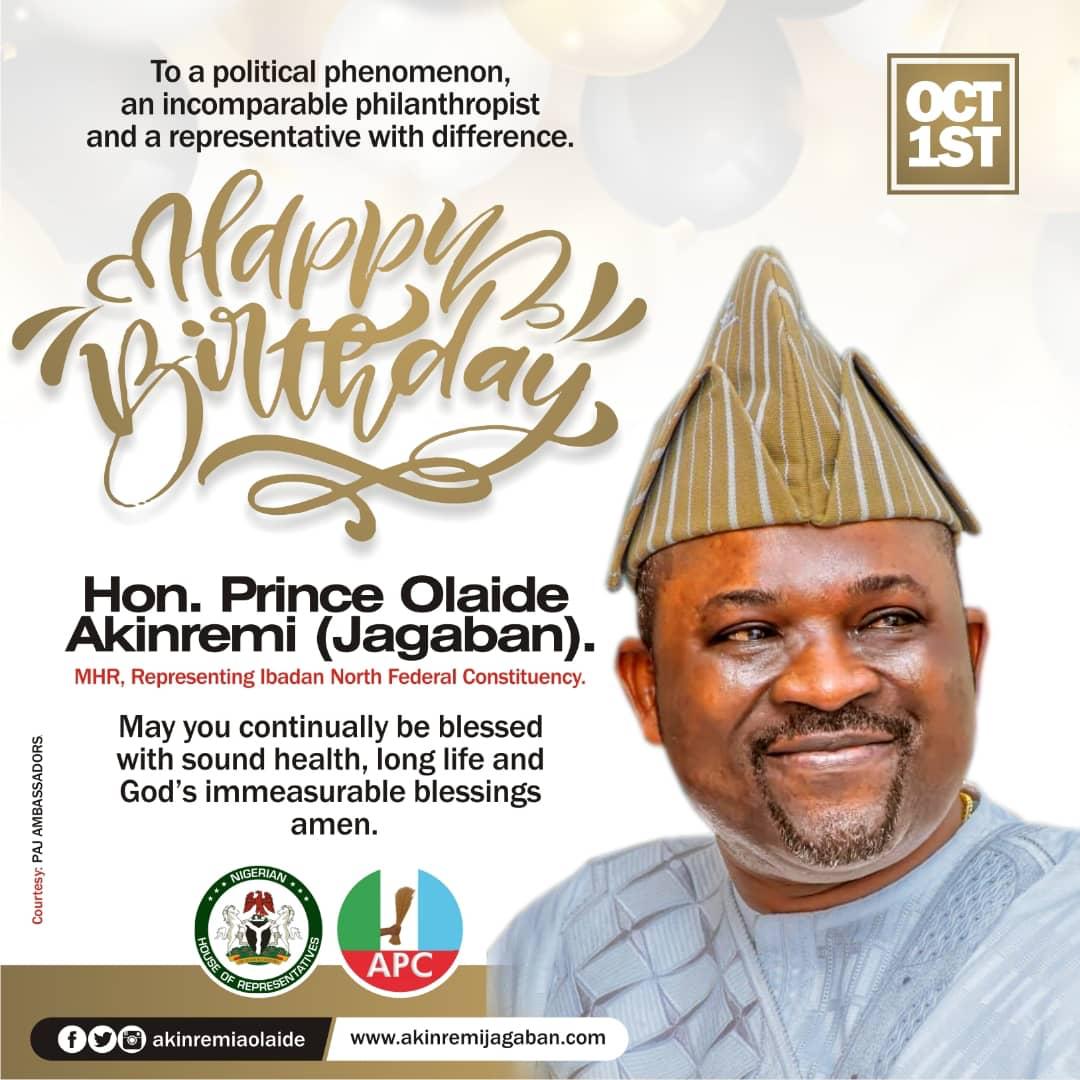 The Agba-Akin of Olorunda Abaa use the opportunity to admonish Muslim Faithfuls to use this holy month to pray for Oyo State Government and ask God to bestow more wisdom, knowledge and understanding to His Excellency Engr Seyi Makinde as he continue to develop the State from Poverty to Prosperity.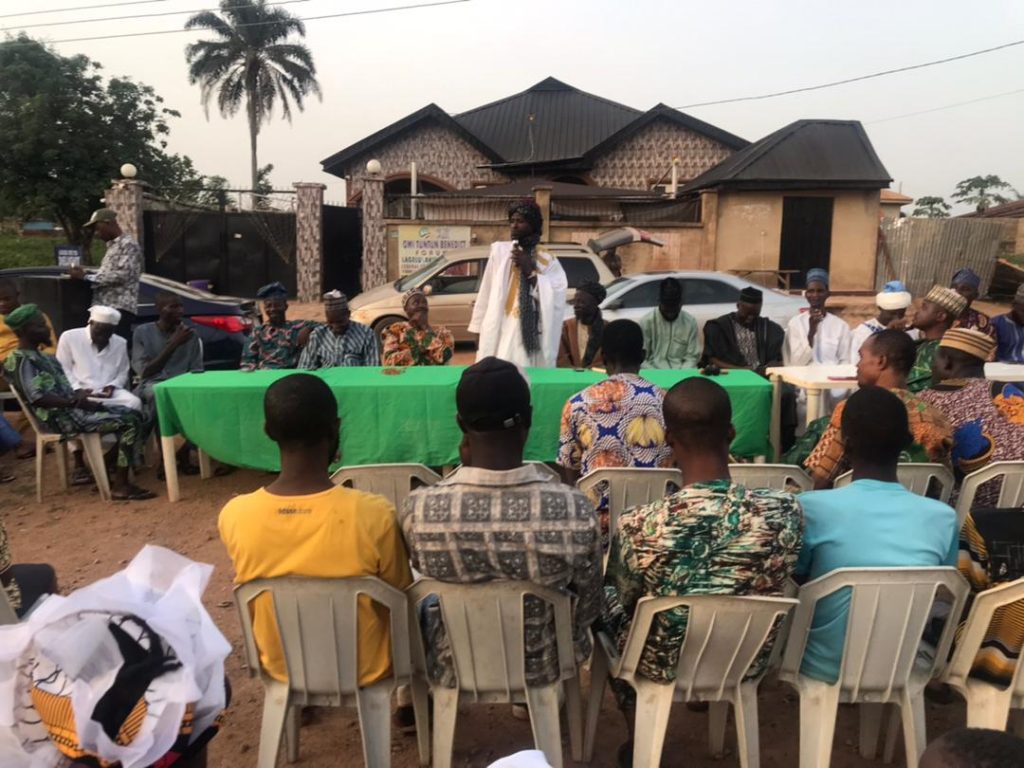 The Chief Imam Omi-tuntun Mosque Alhaji Mojeed Lanase in his sermon charges Muslims to imbibe the spirit of giving and follow the peaceful nature of the holy prophet Muhammad (SAW), adding that only in a peaceful environment can there be Unity, and where there is Unity it's bound to be development.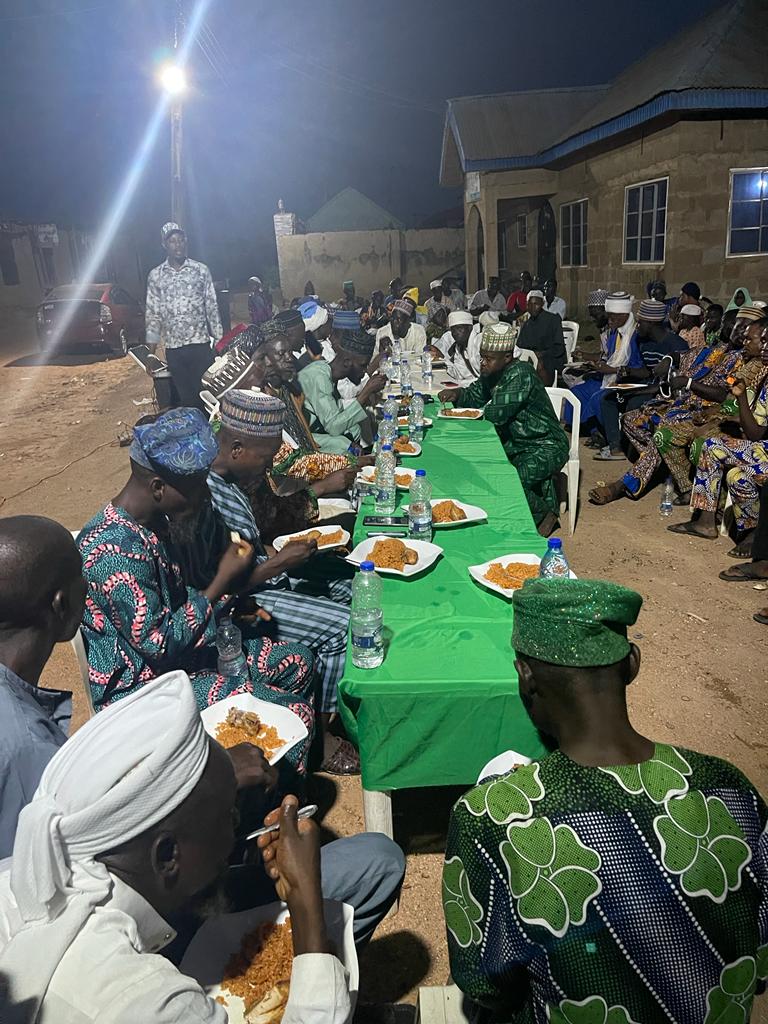 He equal call for more prayers for the nation and Oyo State, enjoying them to call on Allah in their prayers for a peaceful electioneering season, he charge politicians to imbibe the spirit of sportsmanship, adding that it's only God that gives power to whosoever he wants.
"As leaders we should not force ourselves on the people, let the people decide who they want to lead them" Dont make politics a do or die affairs, the problem we may cause today might consume the future that is unknown.
Dignitaries present at the event are, Senior Special Adviser to Gov. Sey Makinde on SDGs, and Akinyele/Lagelu Federal Rep Hopeful, Hon Kunle Yusuf, Hon. Adebayo Babajide Gabriel, Hon. Oluwaseun Olufade Ibadan North Rep Hopeful, Hon. Adetokunbo Adeaga, Hon. Ramata Agberemi Dabi (RAD), Dr Rauf Abiodun, Hon. Adekunle Kazeem, Rince Falana Adebowale, Hon. Kunle Amuda, Hon. Afolabi Yusuf, Olalekan Salawu Mojeed, Imam Mansur Gafar (Lakuru), Imam Sheik Sheu Nurein (Idi-Ape), Imam Hamod Olarewaju (Kuse), Imam Gbadewole Taofeek, Imam Otun Olowomori, Imam Yiosa Adewale Saheed, Imam Apon Abdullahi, Imam Ile-Ali Sulaimon, Imam Alagba Sheu Adanla, Otun Alfa Quadri, Members of the Omi-tuntun Benedict Forum, Residents.
Advertisements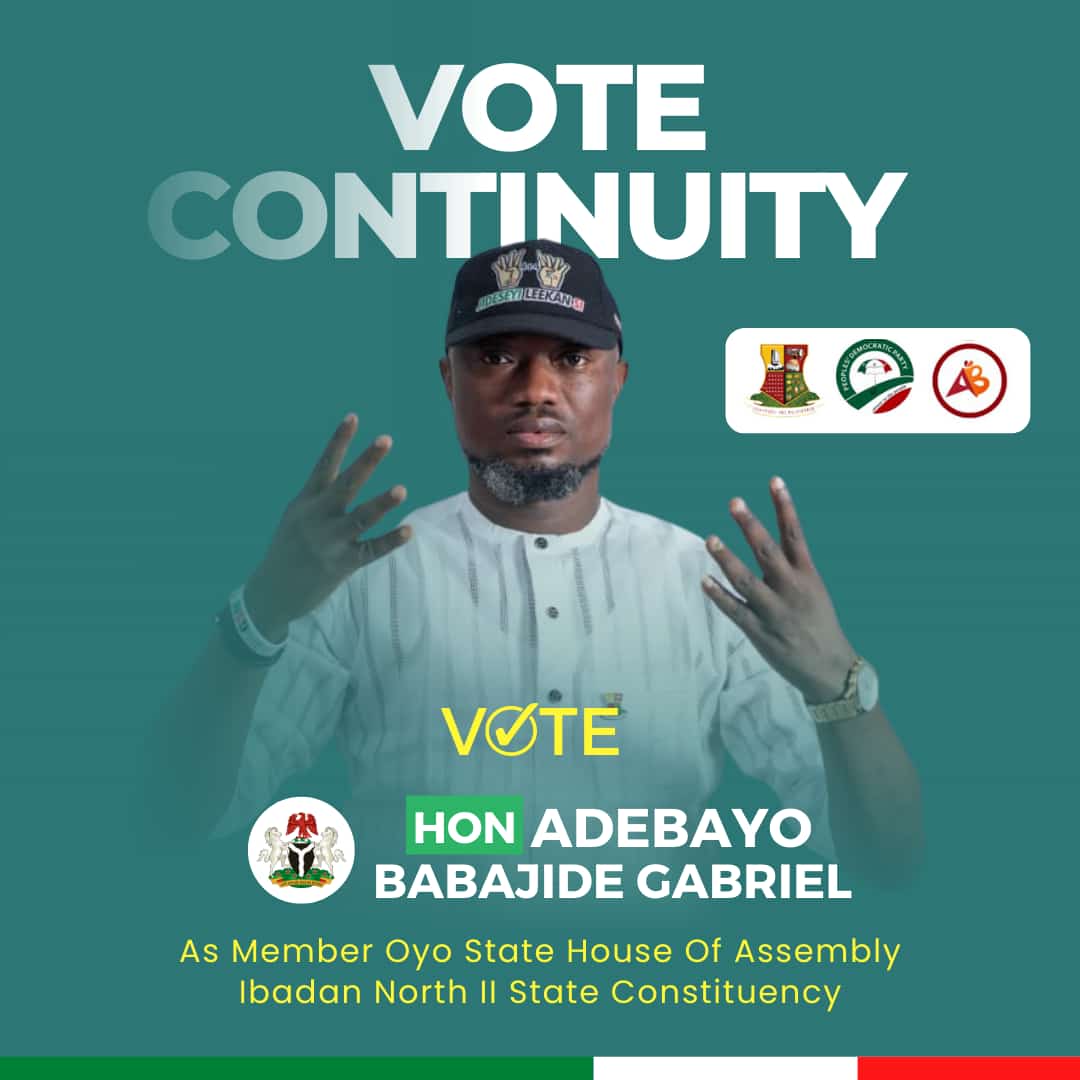 In a separate speach the Chief imam idi-ape Sheu Nurein praise the good virtues of Oloye Benedict Akika, "it's rare to see a Christian brother who loves his Muslims, Today we're here because of a man's love for his community, i enjoy you all to follow suit, May Allah continue to bless you, he added.
The Ramadan prayer session ended in a high Spirit, while various delicacies were served at the enjoyment of everyone.