…..Says The Goal is To Deliver Seyi Makinde For Second Term
One of the aspirant seeking to represent the good people of Ibadan North West State Assembly Hon. Segun Sheriff Adesina (SSA) has conceded to the decision of the leaders to consensus agreement to present Hon. Dawood Olalere (Al Amin) as the candidate to fly the State Constituency ticket under the platform of the People's Democratic Party (PDP) in the forth coming election.
Hon. Segun Sheriff Adesina (SSA) In a statement made available to TODAY SPLASH, noted that the goal is for the party to win at the polls, he thank the leaders for taking a rancor free decision, adding that it's shows that the party is waxing stronger in strength.
Hon. Sheriff use the opportunity to thank Governor Seyi Makinde for the opportunity he had to showcase his ambition, Appreciate Otunba Seye Famojuro for being the Shoulder over the years, while thanking his never say never fans and followers, who has stood by him through thick and thin, he equally use the opportunity to wish the Hon. Dawood Olalere victory at the polls..
The Statement reads…..
STATEMENT ON THE EMERGENCE OF HON. DAWOOD OLALERE (AL AMIN) AS THE CONSENSUS CANDIDATE OF OUR GREAT PARTY, THE PDP, FOR IBNW STATE CONSTITUENCY.
Advertisements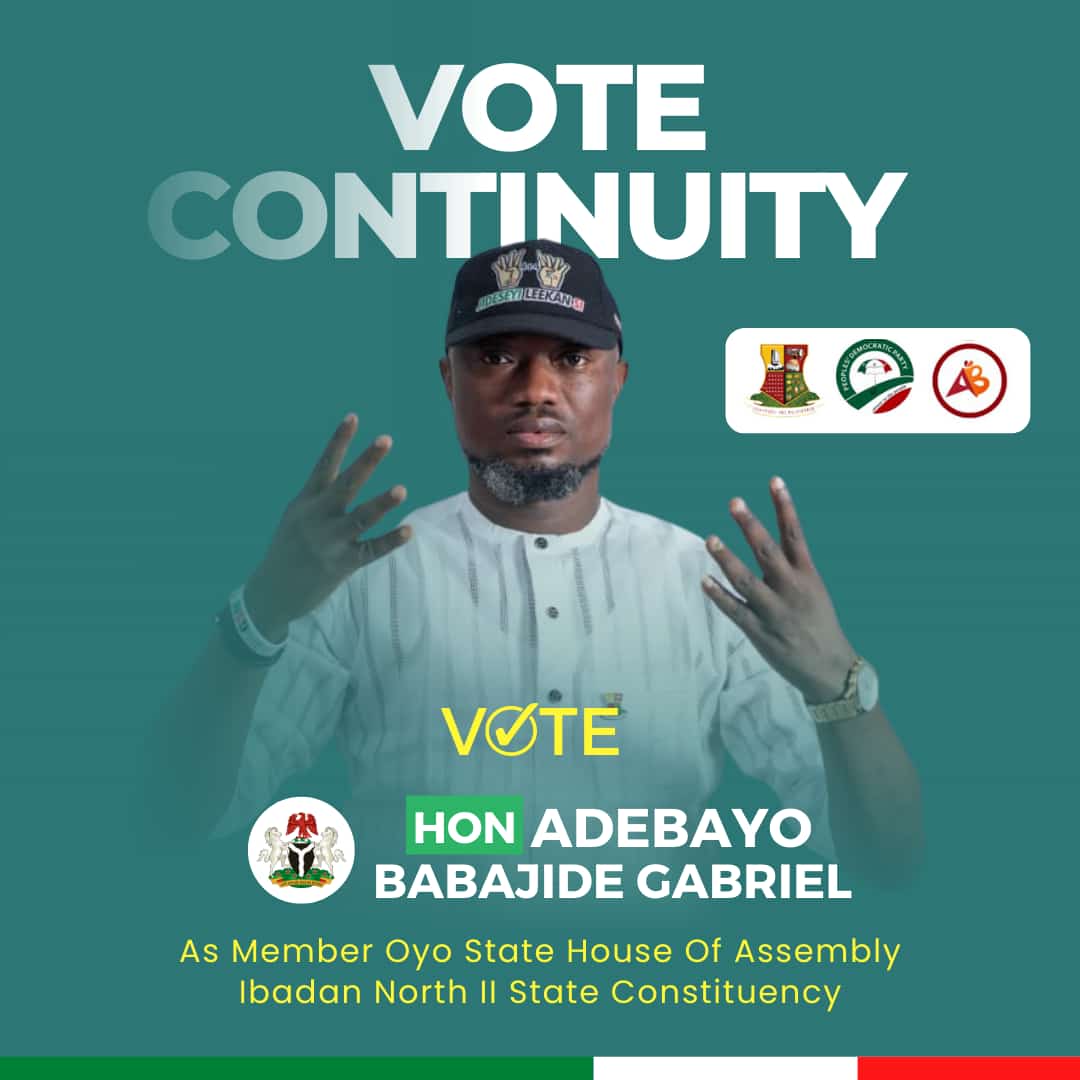 Following the emergence of Hon. Dawood Olalere (a.k.a Al Amin) as the consensus candidate of our great Party, the PDP for IBNW State Constituency in next year's general elections, I wish to express my sincere appreciation to all those who stood by me during the highly competitive and emotionally draining contest for the ticket.
I am particularly grateful to His Excellency, Engr Seyi Makinde, Executive Governor of Oyo State, whose exemplary leadership provided me the moral compass and inspiration to aspire to public office in the first place. My gratitude also goes to Otunba Seye Famojuro and the entire house for your understanding and encouragement in this regard.
To all my supporters in the PDP, IBNW, I remain highly indebted for your sacrifices and loyalty ever since we first began this journey together in 2019. It is important that we respect the decision of leaders and stakeholders in the LGA to maintain Party unity and cohesion, more so with next year's elections fast approaching.
Martin Luther King Jr. once said, and I quote: "We must accept finite disappointment, but we must never lose infinite hope". Let us therefore redirect all our energy and resources towards ensuring the overwhelming victory of our visionary governor, His Excellency, Engr Seyi Makinde, and indeed all our candidates at different levels, in the firm assurance that our toils and sweat will never be in vain.
I remain,
Your's Sincerely,
Hon. Segun Sheriff Adesina (SSA)