An aspirant for Ibadan North federal constituency on the platform of the Peoples Democratic Party (PDP) for the 2023 election, Mr Taiwo Lekan-Salami has listed competence, capacity, networking ability, experience, grassroots appeal and good family name as some of the credentials that makes him have an edge over other aspirants for the party's ticket.
Lekan-Salami stated this while addressing journalists on his House of Representatives ambition at his campaign office, in Ibadan.
Buttressing his argument, Lekan-Salami said he had a track record of supporting, engaging members of his constituency, party members and had the acceptance of people of Ibadan North to defeat the All Progressives Congress (APC) in the forthcoming election.
Furthermore, he averred that he possessed the needed intellect and charisma to challenge and push bills at the National Assembly as well as attract projects that will be beneficial to members of Ibadan North federal constituency.
Assuring of selfless service and purposeful representation, the son of the renowned Nigerian businessman and socialite, late Chief Lekan Salami reeled out his manifesto as touching education, sports, poverty eradication and empowerment.
He, especially, lauded the decision of the leadership of the Oyo PDP that primary be the option to choose the party's candidate for the federal constituency.
Advertisements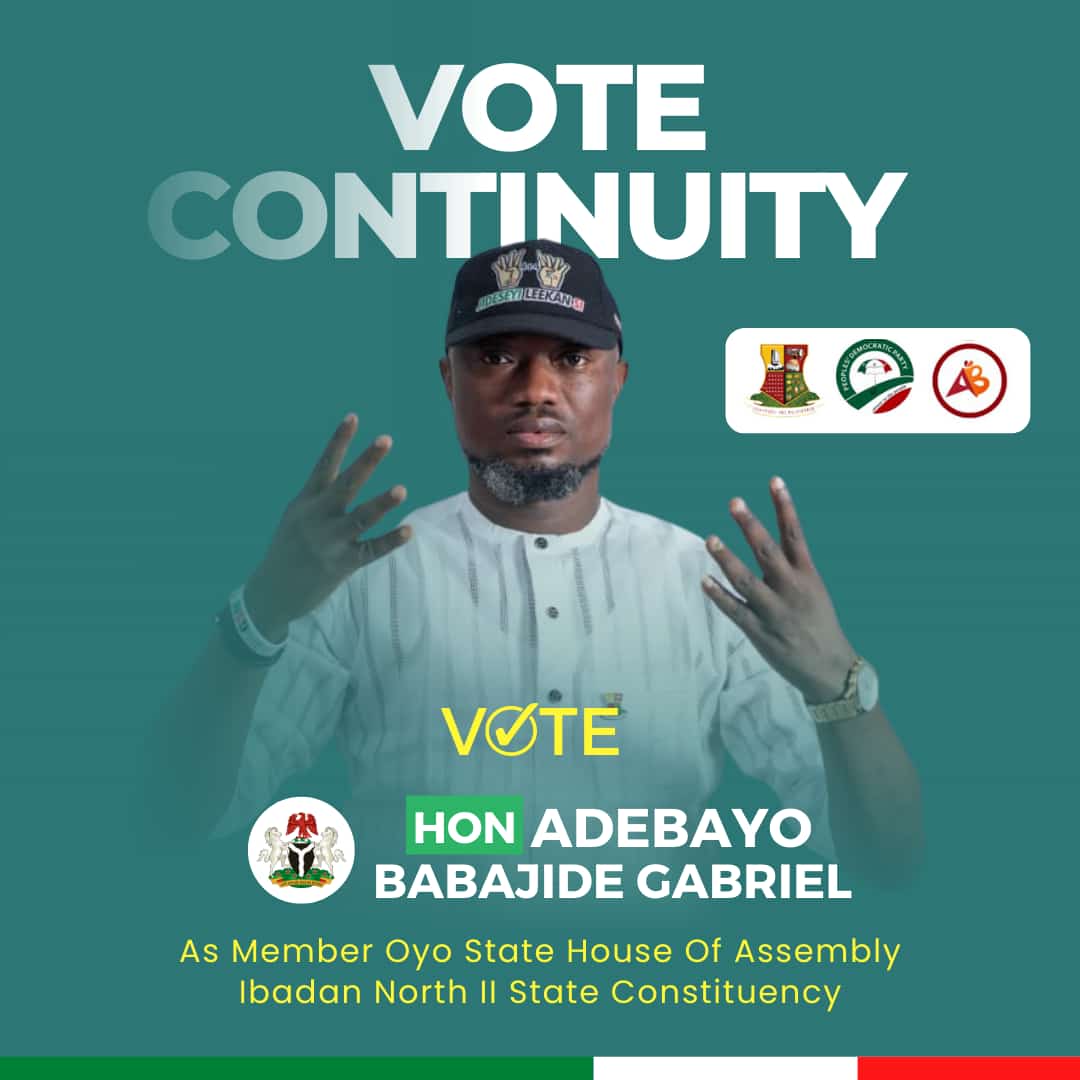 Bearing in mind that no fewer than 10 aspirants eyed the party's ticket for the constituency, Lekan-Salami said the indirect primary option will ensure that the most formidable candidate that can win the election emerges.
He said the party had identified reasons it lost the last election to the APC and was poised to have a harmonized front that can win across all wards in the constituency.
Ahead of the primary, he cautioned that politics should not be a do-or-die affair, but stressed that it was expedient for the party to ensure that the most popular candidate that can win the constituency for the PDP emerges.