•As Popoola, Ayorinde, BOVAS MD others bag LAUTECH honours
Ahead of the 2023 election, Governor Seyi Makinde of Oyo State has identified the need for the state electorate to be wary of the consequences of the electoral choices they make.
Makinde stated this on Saturday at the 14th combined special convocation ceremonies of the Ladoke Akintola University of Technology (LAUTECH) Ogbomoso, held within the institution.
Speaking against the backdrop of the fact that LAUTECH was holding a convocation after six years, Makinde noted that the development is not unconnected with the electoral choices made years ago.
He noted that the consequences of the electoral decision taken years ago could be seen in the fact that some LAUTECH students spent several years in the university while also having to wait several years before their convocation ceremony.
Makinde said: "We are here today to witness the 14th convocation ceremony of the Ladoke Akintola University of Technology. But as has been acknowledged by other speakers, this is a convocation like no other. It is a joint convocation of graduands from 2015 down to 2021.
Advertisements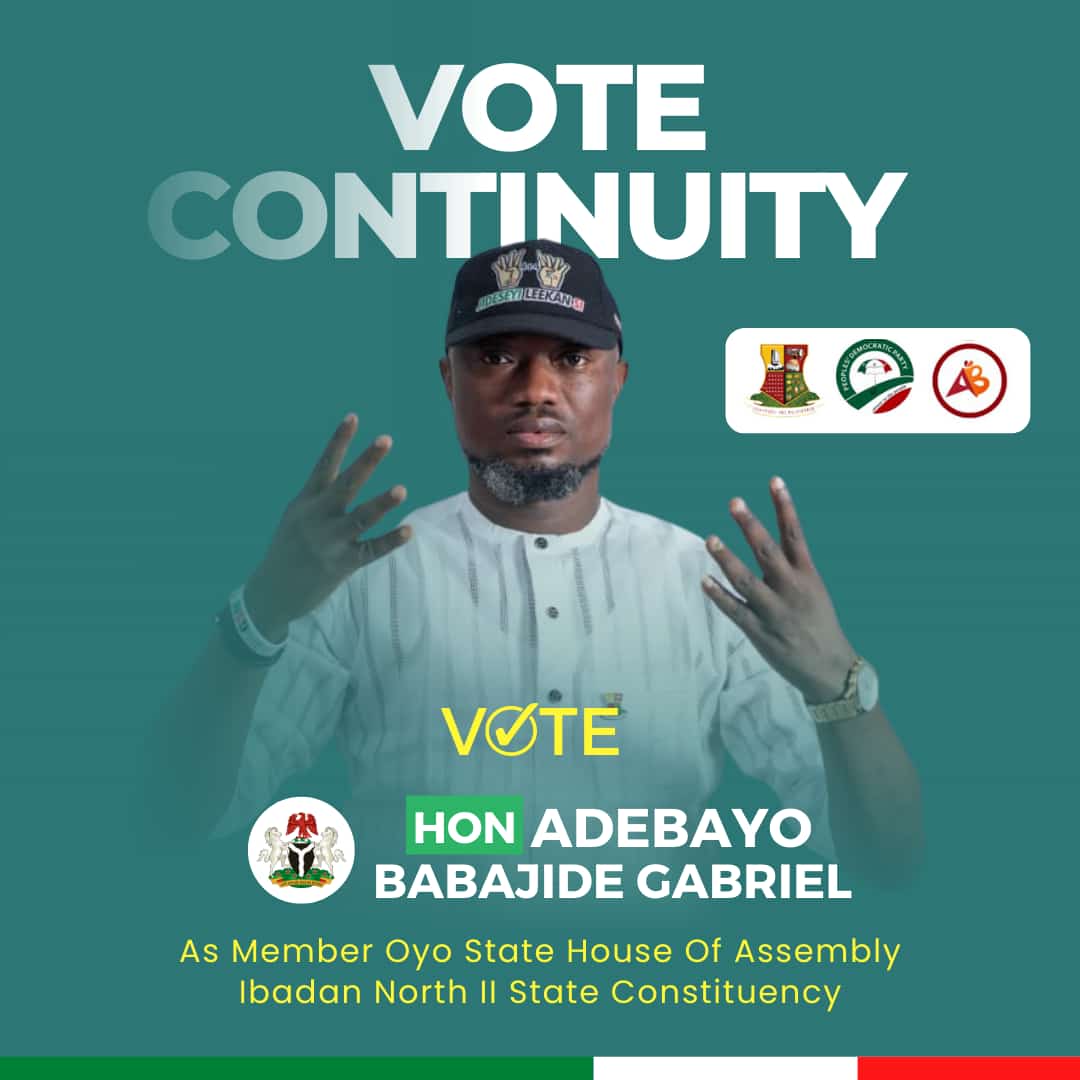 "Seeing you all seated here to receive your certificates, some have waited seven years for this moment. In fact, to show how much time has passed, for some of the 2015 graduands, the 2020 and 2021 graduands were not even in year one when they wrote their final year exams.
"It's important to reflect on these things because part of the reasons we are having a joint convocation ceremony is the electoral choices we made or did not make some years ago. And next year, we will be facing a similar choice.
"When we make electoral decisions, we may not think those choices will affect how many years our children spend at the university. Well, here we are."
In his charge to the graduands, however, Makinde identified resilience as crucial to come out of challenging situations faced in life.
Exemplifying his own political career, Makinde stressed that resilience is needed to recover from challenging or disappointing situations.
He enjoined the graduands not to use the fear of failure as an excuse not to try, rather they should deal with failure with new strategies and resolve to try again.
He said: "Without resilience, some of us won't be where we are today. I was a successful businessman before I decided to get into politics. Like you, I faced a new terrain. I failed so many times at it. But each failure was a call to try a new strategy. Did I feel like quitting sometimes? Yes. But resilience kept me going. And today, here I am addressing you as the Governor of Oyo State."
Prior start of the convocation ceremony, Makinde had opened the 1,000-seater Alumni multipurpose hall and the Seyi Makinde Innovation and Technological hub.
Speaking, Makinde advocated for the support of private individuals, saying government alone cannot attend to its affairs.
The convocation saw the award of honourary doctorate degrees conferred on the former military governor, Major General Oladayo Popoola (retd.); former pro-chancellor, LAUTECH, Chief Mobolaji Ayorinde; Managing Director, BOVAS Company Limited, Mrs Victoria Samson; former Nigeria Ambassador, Ibironke Adefope; President, Chartered Institute of Bankers of Nigeria, Mr Bayo Olugbemi.
In his remarks, Chairman, Governing Council, LAUTECH, Professor Ayodeji Omole said the council continued to tackle issues of the backlog of salaries, inconsistent academic calendar, non-accreditation of courses, ownership crisis and promotion arrears.
Speaking further, he said the application for admission into the university had almost doubled with 7,440 applicants for the 2019/2020 session as against 4,398 applicants for the 2018/2019 session.
Omole added that the university recently got the approval from the National Universities Commission (NUC) for 13 new programmes and was working towards having a residential hostel and microfinance bank within the main campus.
Speaking, the acting vice-chancellor of the university, Professor Mojeed Liasu said the university is committed to exhibiting all qualities of a centre of excellence and meeting the sociocultural needs of the society.