Legislation they say 'is the process of making or enacting laws' this assertion alone will not work with the political system we practice in Nigeria, reasons many State Honorables, Federal Honorables and Senators have embacked on various empowerment, orientation programs, schemes, training to ameliorate the surfering of the common man.
Hon Adebayo Babajide is adjudge to be one of the best performing Honorables in the Oyo State house of Assemble, this is no thanks to the many developmental milestones he has achieved in the last two plus years as the honorable member representing the good people of Ibadan North Constituency ll.
This is a man who once told his story to world about how he use to sell bread on the streets, untill he ends up having a stand at UI agbowo junction, those periods help shape the life of the now Ibadan North prodigy, he has grown from strength to Strength reasons he was able to understand almost all the areas his constituents needs inputs and made timely response to almost all if not all.
As a honorable Member representing the good people of Ibadan North Constituency ll, Adebayo Babajide Gabriel with the passion and zeal to deliver on his campaign promises kick start almost immediately after their Swearing-in, having noted most of the major urgent areas his constituents need urgent attention, He started drilling of 3 boreholes in 3 major Areas and ended up with a total of 12 functioning Boreholes in the following communities: Patako Community Alaro Ward 8, UCH Community Ward 10, Agbowo Community Ward 12, Polytechnic Ibadan ward 11, Powa sango ward 11,Darlington street mokola ward 9, Farayola bodija ward 12, Transformer agbowo ward 12, Abadina community ward 11, Obasa mokola ward 10, Ajibade behind GTB ward 7, Aba aporin agbowo ward 12, all this are with pictorial evidence as seen below.
Recall that the ravaging COVID-19 pandemic took a turn on our Economy, it was a time all meaningful sons and daughters who are well doing, fell back to help the needy, as an elected representative who knows where the shoes hurts his people, Babajide took a bold step, to campaign and sensitize his people across all wards, aside from providing all the necessary COVID-19 must use materials at the time. He also doll out food Palliatives to ameliorate the hardship his people are going through at that time, Cash gift were also given to others according to their immediate needs.
Hon. Adebayo Babajide for a record third time has embacked on 10million Naira End of the Year Cash gift to his Constituency, this was done to help many homes join in the celebration at their various homes, beneficiaries louds this guesture every year, claiming that he has in the last 3 years been the reason they have something to eat both on Christmas day and New year.
Advertisements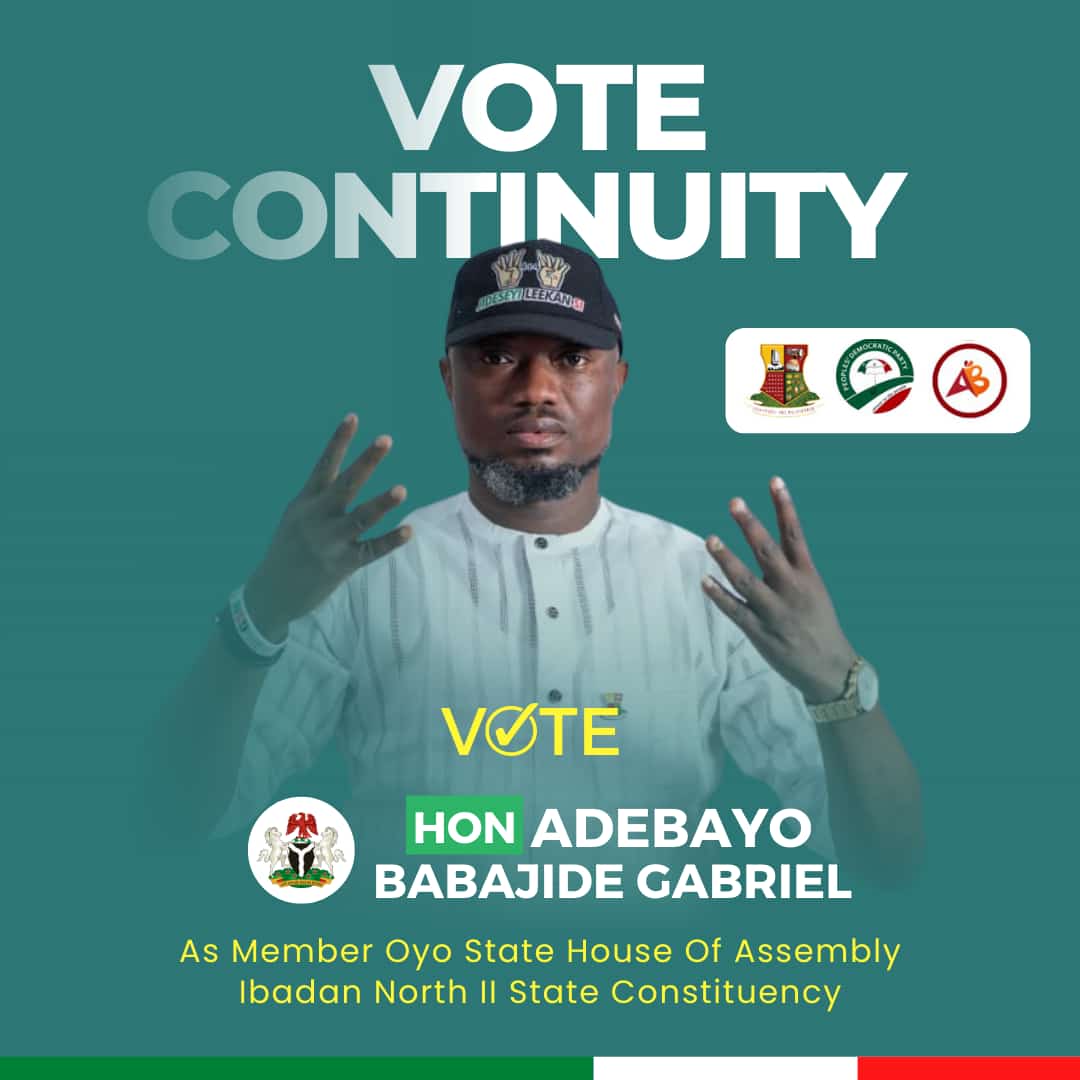 It's also on record that Hon. Adebayo Babajide has done empowerment program for a record 3rd time on the row with improvements on the previous years. the last which was done at the popular Trans-Amusement Park is still fresh in the memories of many, it was well attended by Politicians, party Leaders, Members, Constituents, where he distributed goods and cash Worth Millions. Among Items share to his constituents are Tricycle, Bikes, Deep Freezers, Sewing Machines, Hair dryers, Generators, 5m Cash Gifts.
An empowerment with over 250 equipments, such as: Tricycle, 15 Bikes, 25 Deep Freezers, 25 Sewing Machines, 25 Hair dryers, 30 Generators, 3 Shoe Making Machine, 32 Fans, 36 Gas Cylinder, 25 Industrial Cooking Burners, 20 hand dryers, 15 hair Makers Equipment and Over 5million Cash Gift, at a time the country is going through alot economically, is worthy to remember for Good.
Hon. Adebayo Babajide has provided employment opportunities as a honorable Member to over 50 person's in his constituency, facilitates many other jobs, he's the only honorable Member with the highest number of aide's aside Mr Speaker, all on his payroll, one should ask who is bankrolling him.
The Jagaban as he hai fondly call has paid millions as hospital bills, offsetting bills for for many of his constituents, various degrees of help he has rendered to his people, I've witnessed many times he borrowed money to offset bills for people, ranging fr house rent, emergency needs, School fees and many more.
As a lover of education he purchased over 150 Jamb forms annually for students in his constituency, WAEC forms are not left out, His foundation ' Adebayo Babajide Gabriel (ABG) give out over 98 scholarships of various degrees from primary, secondary and tertiary institutions. all of this are backed with evidence.
In Sport Hon. Adebayo Babajide was one of the major Sponsor of the Oyo state talent hunt football competition that was held at the lekan salami Stadium, with coaches from West Bromwich Albion.

As the chairman House committee on human right, Hon Babajide has actively participated in human right activities, fighting for the rights of the girl child, women against domestic violence, donating various material items to aid and assist girl child. it will go down in history that Hon. Adebayo Babajide Gabriel (The Jagaban of the 9th Assembly) is one of the major contributors on the floor of the house, his boldness to rise against burning issues when needed has won him many accolades, too numerous to mention.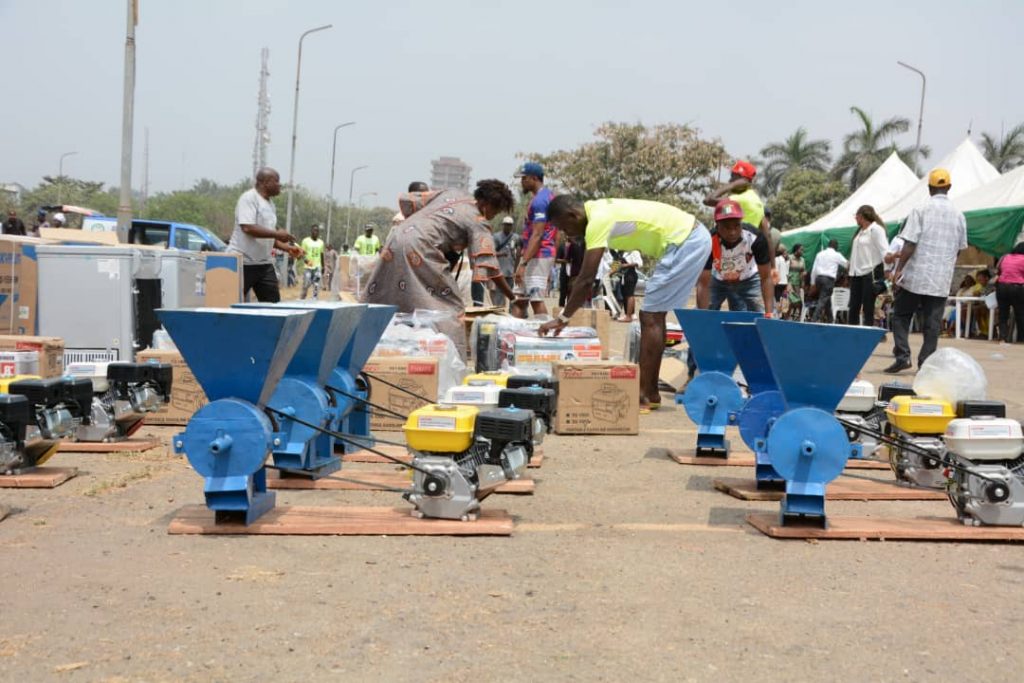 If out of 32 honorable Members of the Oyo State house of Assemble, Hon. Babajide can be single out as the best performing Honorable, then the question should be, why the debate on his second term re-election bid? Babajide has the most visible, viable and has the most audible projects enough to re-elect him, it will be a dent on the people of Ibadan North Constituency ll, if he gets an automatic ticket, let him and many others who thought they've done more than he has done, or that thought they could do better go to the field, i can say it's a battle long won for the shining Star of Ibadan North.
The question is, "who automatic ticket help? with all the achievements Hon. Adebayo Babajide has to his name, let those who got the automatic ticket cover their eyes in shame, it shows the healthy politics in Ibadan North, If the adjudged best performing OYHA Member is going to the Primaries, One should ask the faith of other members if they were to be from Ibadan North. Here in Ibadan North automatic ticket isn't automatic victory, reasons we play healthy politics. Hon. Adebayo Babajide Gabriel is going to the field (Primaries) as a Victor, at the end all other aspirants and their supporters will rally round the eventual winner for the polls proper, this has been the tradition back by historical events of Ibadan North.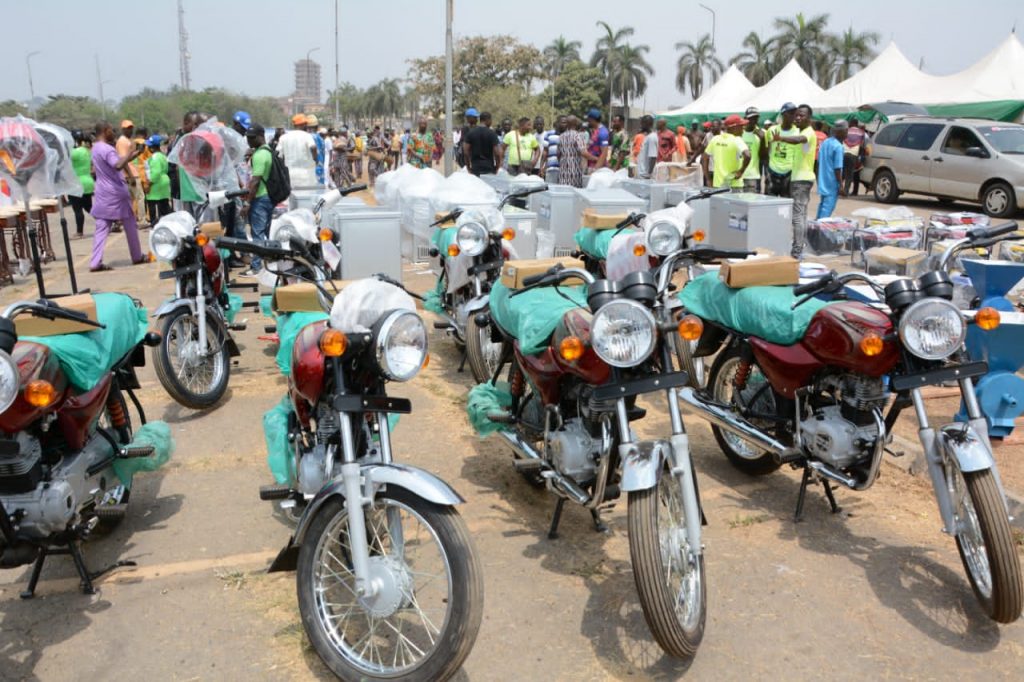 Party leaders, stakeholders, members, constituents from ward 7-12 should rather rally round an illustrious son who has proven himself, He won't tell you what he can't do, he's blunt, he has a listening ear, an achiever not a clout chaser, a prodigy not an oppunist waiting to eat where they did not sow.
Adebayo Babajide Gabriel came, saw and has conquered everything for his constituency, he has led by example, admitting the need for further improvement, I Urge all Stakeholders to rally support for a tested and trusted prodigy, It can only get better with Adebayo Babajide Gabriel.
The time is now #Jideseyi #MrMegaEmpowerment
Alanumekunu
Jideseyi4+4
YSO Writes From Ward 11 Ibadan North
ysothegreat@gmail.com