CHILDHOOD:

Oluwafemi, born at Ejire Maternity Hospital, Ibadan on Tuesday the 2nd of October 1984 to the family of Late Chief Oluwafemi Akanni and Mrs. Abosede Folake Marquis of Oke Apon, Apon Village, He is the 16th in a family of 17 (A profile he holds with pride).He grew up at Oke Apon, Ibadan, and started his early learning at Omolewa Nusery and Primary School, Orita Mefa, Ibadan, and later proceeded to the prestigious Government College, Ibadan, Apata Ganga, and then the University of Ado Ekiti (Now the Ekiti State University, were he bagged a Bachelor's degree. Oluwafemi Akanmu Marquis launched his Charity Foundation during his 30th birthday birthed by his unreserved passion for humanity and the less privileged.

OCCUPATION:

Oluwafemi began to earn a living as a Sales representative at Oluyole Chemist, before gaining admission into the University, while at 200L, during vacation, he worked with his Aunt at Lekki British International School, Lekki as an Accounting Officer, which inspired him to register his Construction Coy, after University he served his father's land in the Northern Nigeria, Zamfara State to be precise, and later redeployed to Oyo State, Ibadan North. After NYSC, he started working at Antrimacx Nigeria Limited, A Consulting and Construction firm, where he worked for 6 years, before he officially set up his own coy THE ACE BUILDERS LIMITED (A Construction and Interior Decor firm). He is the managing partner at Da-suit Luxury Nigeria Limited, an online store and producer of Dasluxury Paints, He has a Franchise with major paints manufacturers, and he is the Principal Executive at the Ace Builders Limited, a construction and interior expert firm, also an authorized reseller for PRAG Technologies and various other startup firms.

HUMANITARIAN ACTIVITY:

He started his JCI career in 2004 at Ado Ekiti, because of his diligent and passion for humanity. He bagged the award of the most outstanding IJC, a few month after induction, he was appointed a committee member of the unforgettable 11th Collegiate Conference (Fountain 2005). That same year he was conferred the most jovial member. Subsequently he was appointed to direct various portfolios, which include; Adebayo family head, Director of Travel & Tours, Director of Community Development and was elected President in 2008, fast forward to 2015, when he joined JCI Ibadan, was appointed as Chairman, and later as the Treasurer in 2016,(Awarded the Most Outstanding Board Member) was elected Vice President in 2017,(Awarded the most supportive Executive) then appointed the 2018 Director for Brand, Media and Communication for the South West, in 2019, he was elected Executive Vice President, and after serving the Organization efficiently, he was elected as the 43rd President of JCI Ibadan, while in 2021, he was elected as the National Vice President for JCI Nigeria, and was posted to the North East to supervise four (4) States namely (Bauchi, Jos, Yobe and Maiduguri)

TRAINNINGS:

Oluwafemi Akanmu Marquis is a graduate of these JCI Signature Courses;
JCI Achieve, JCI Impact, JCI Presenter, JCI Train the Trainer and has also attended and graduated from the Leadership Academy LAXIX in 2017. He has attended numerous Conferences, Conventions, Seminars and also mentored at the Nigerian Bottling Company Youth Empowered Program in 2019. He also graduated from the Sub Sahara African Model United Nations Volunteers Collegiate Workshop in Youth Leadership Development and MDGs Capacity Building. He is a JCIN Ambassador with number 2017015.

POLITICAL JOURNEY:

Oluwafemi Akanmu Marquis started active politics in 2004, and joined the PDP, and till date, he has never left the party. His admission in the University of Ado-Ekiti in October 2005 created a vacuum for his participation, he left for Lagos after school, but participated actively in politics with his parents whenever he is home from school, his search for greener pastures took him to Lagos State in 2009 till 2011, when he was posted to Zamfara State for Youth Service, and later redeployed to Ibadan North his home based, and he was back to the grassroots politics.

LEADERSHIP ACHIVEMENTS:

Personally and under his leadership in various sphere of life, he has been able to achieve the following to mention but a few;
Eradicating the mobile phone/communication menace in his area, by setting up a call center for people in his community at Oke Apon.
During his tenure as President of Junior Chamber International Nigeria, University of Ado-Ekiti in 2008, he achieved the following;
A. Donation to the Blind and deaf school in Ikere-Ekiti.
B. Donation of Chalks and markers to the University.
C. Donation to the Ado-Ekiti Correctional Facility
D. Soliciting for the freedom of some innocent inmates, which got about 50 inmates out.
E. Donation of writing materials to Local Government kids on Children's day.
F. Mass deworming of pupils of IMG Iworoko- Ekiti
G. Organized speech contest for students of the University with prizes attached.
H. Donation of car tallies to the University of Ado-Ekiti
I. Organized youth seminars in-conjunction with United Nations MDGs
J. Construction of series of Zebra crossing within the University to curb accidents.
K. Embarked on operation keep UNAD clean, a weekly environmental sanitation exercise with donation of baskets and disposable bags.
L. Organized the Ten Outstanding Persons in Ekiti State award ceremony.
Due to his passion for his country, he was posted to Zamfara to serve as an INEC Adhoc staff during the 2011 general election.
During his service year, he wanted to sink a borehole in Ibadan North, his place of posting, but didn't get the needed approval to embark on it, but while on a business trip, he sank a hand pump borehole for a community in Ijero-Ekiti Local Government.
Because of his passion to render selfless service to humanity, he floated his Charitable Foundation in 2014; and achieved some feats, which includes;
A. Donation of clothes and food items to various motherless homes in Ibadan.
B. Enrollment of various youths for their desired skills acquisition.
During his tenure as President in Junior Chamber international, Ibadan in 2020, these and many more are his achievements;
A. Donation of palliatives to old men and women at Samonda during the pandemic.
B. Planting of seedlings in some government schools to help the climate change.
C. Organized Widow's empowerment program.
D. Embarked on a Hunger free drive for persons in Sabo.
E. Admission of 5 more students into the existing 25 students on a scholarship program of DMAF.
F. Initiated cash palliatives to members of JCI, which has never happened in 54yrs of its existence.
As Chairman of GCIOBA, he facilitated donation of Car tallies and some complete security outfits to security personnel at Government College Ibadan.
To mention some of his achievements in PDP Ibadan North.
A. Tutorial classes (Jamb, Neco and Waec) for over 50 students in Ibadan North PDP.
B. Skill acquisition for over 100 members of the PDP in Ibadan North.
C. Stipends for various widows in Ibadan North
D. Training on Adire making for interested individuals.
E. Continuous support for those in need and many more gestures rendered.
F. Donation of chairs to Ward 4 leader's house at Atenda Ibadan.
G Donation of Games Equipment to Ward 4 leader's house at Atenda Ibadan.
H. Donation of 21 unit of benches to all zones in ward 4.
I. Donation of drums of paints to Ile Oke Hall, Ward 4
J. Donation of Paints and Wall papers to a meeting hall in Ward 6.
K. Donation of Microphone to Sabo Mosque.
MERITORIOUS AWARD

📒Best dress intending member 2004/2005 LO year.
📒Most outstanding intending member 2004/2005 LO year.
📒Most jovial member 2005/2006 LO year
📒Most jovial member 2006/2007 LO year
📒Most traveled Jaycee 2007/2008 LO year
📒Most outstanding member 2007/2008 LO year
📒Most outstanding president 2008/2009 LO year
📒Most supportive and dedicated past president 2009/2010 LO year
📒Most outstanding board member 2016 JCI Ibadan
📒Most supportive executive 2017 JCI Ibadan
📒 Honorary award of outstanding contribution to JCIN EKSU 2018
📒 Award of Meritorious service as Executive Vice President 2019 JCI Ibadan
📒 Presidential Award as the most outstanding executive for JCI Ibadan 2019
📒 Award of appreciation for 2020 skill acquisition JCI Ibadan
📒 Award of appreciation as a trainer 2021 JCI Premier
📒 Award of acknowledgement of excellent service as Vice President North East District 2 JCI Nigeria 2021
📒 Award of appreciation as the guest speaker by JCIN University of Ibadan 2021
📒 Award as Icon of support to JCI Ibadan in the LO year 2021
📒 Recognition award for outstanding dedication and leadership to Northern frontiers JCI Nigeria 2021
📒 Nigerian Youth Parliament, Award of Icon of Global Socio- Economic Development and Empowerment of the youth. 2021.
Advertisements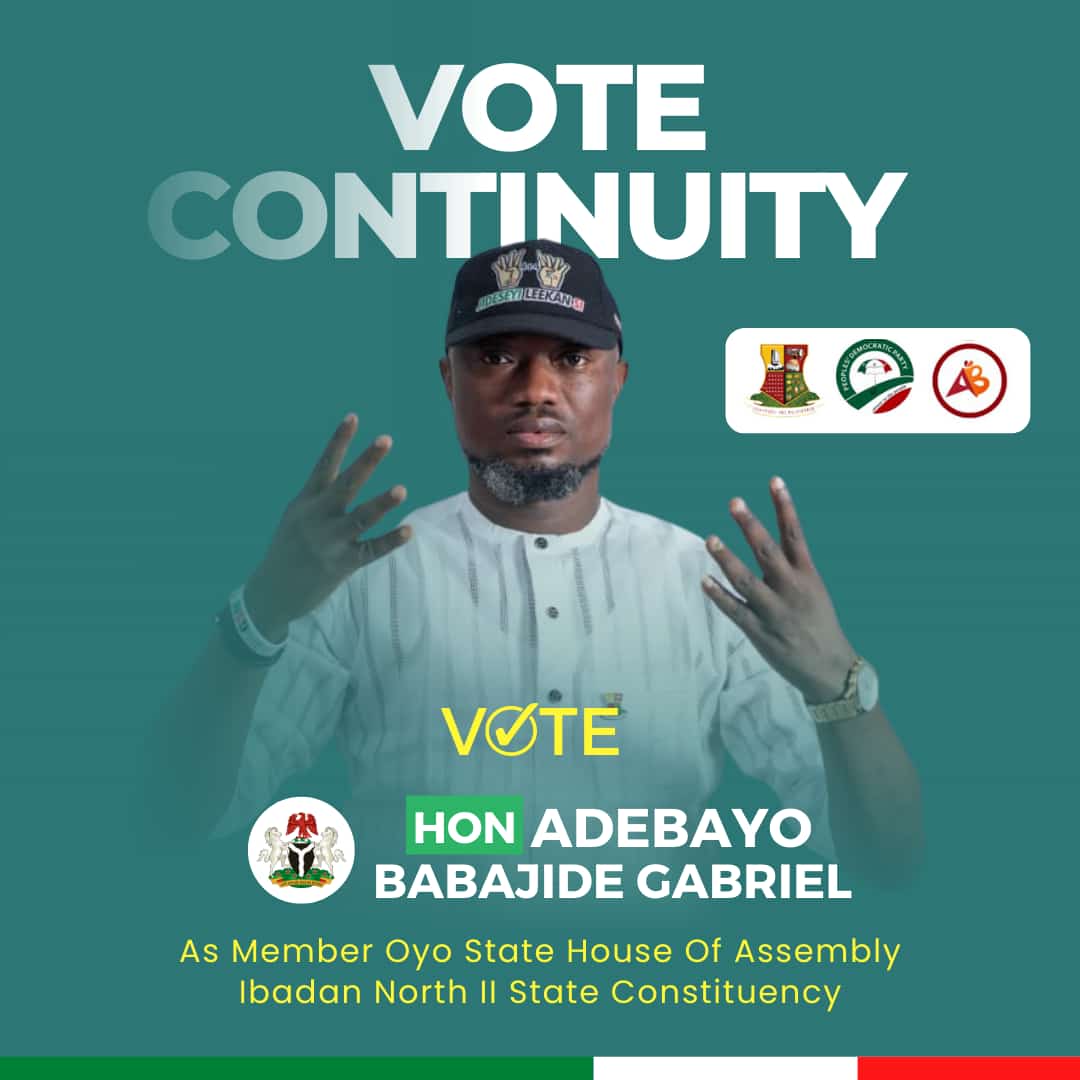 TRAININGS AND CONFERENCES
📝2008 Sub-Saharan African Model United Nation volunteer collegiate workshop certificate of Youth leadership development.
📝2008 Sub-Saharan African Model United Nation volunteer collegiate workshop certificate of Youth MDGs capacity building.
📝JCIN 11th collegiate conference fountain 2005: theme: Youth involvement in strategic Entrepreneurial development and management in Nigeria.
📝JCIN AREA A conference OKE'BADAN 2006, theme: hooliganism in Politics; protecting the youths.
📝JCIN university of Ado Ekiti 18th annual convention 2005 & 2006.
📝JCIN university of Lagos annual convention 2006 & 2007.
📝JCIN university of Ado Ekiti 20th annual convention 2007.
📝JCIN Yaba College of technology annual convention 2007.
📝JCIN 14th collegiate conference federal polytechnic Bauchi 2008: theme: Crusade against corruption: the role of the youths.
📝JCIN AREA A conference AGO RE WA 2008. Theme: maximizing your potential.
📝JCIN university of Ado Ekiti 21st annual convention 2008. Theme: Entrepreneurial skills, a tool for wealth creation.
📝Workshop on Insecticide resistance in Nigeria organized by the national malaria control programs, Federal ministry of health held at the Nigerian institute of medical research (NIMR).

HOBBIES:

His hobbies includes, but not limited to seeing movies, travelling, playing football and reading.
He loves luxury and he is very generous. He loves to smile always, He loves perfection, his favorite color is Blue and white, his strengths are to love, be humble, patience and effective speed delivery at assignments. He is a world improver, exotic philanthropist, an incorrigibly benevolent person, he acts to restore people's faith in Humanity.

RELIGIOUS BELIEF:

He is a Christian by birth and practice, he once served as the Youth President of his Zonal parish.
Happily married and blessed with 2 Kids.