Professor Kunle Olowu a retired Medical Doctor, Lecturer and Consultant speaks with Florence Olugbodi on various national and international issues. Excerpts.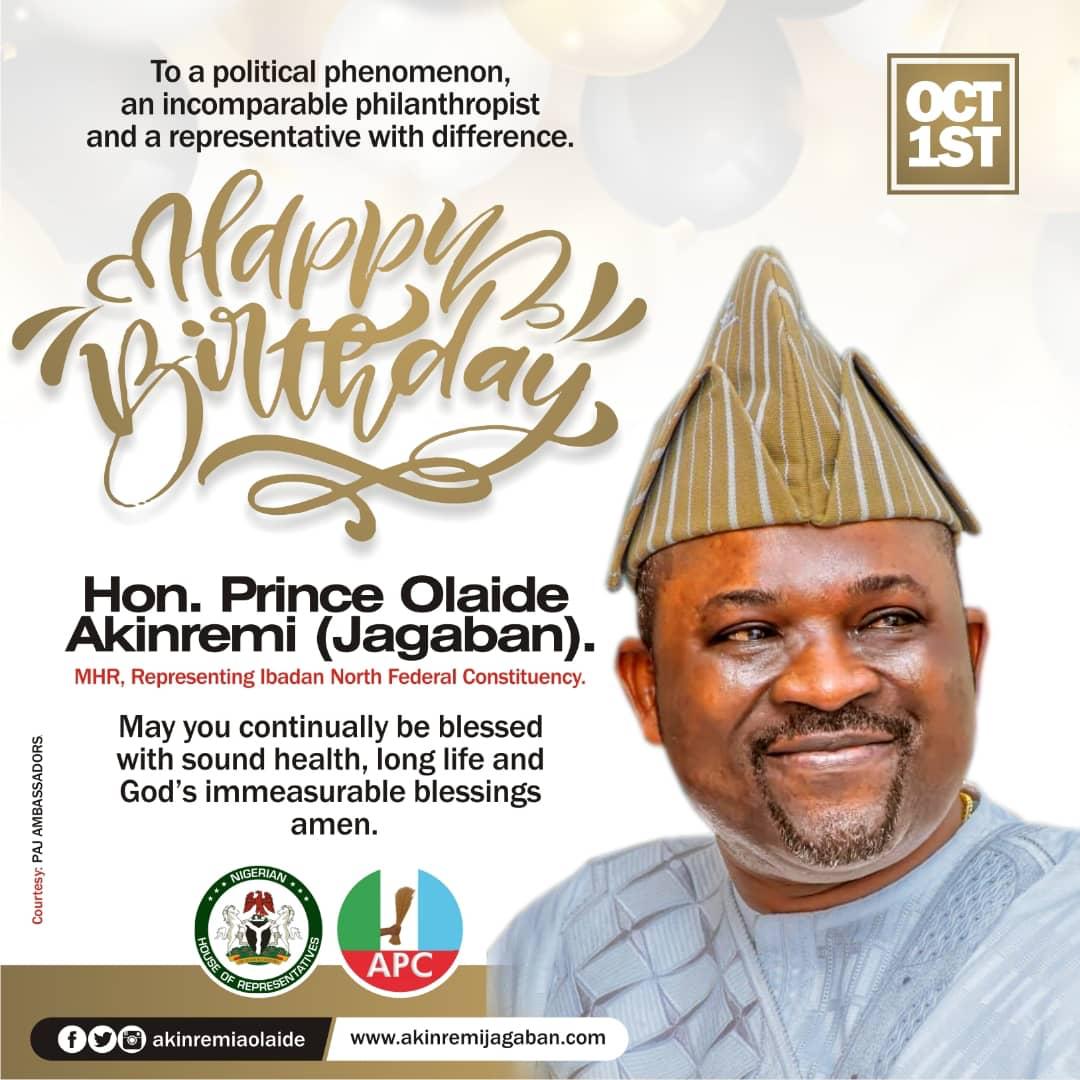 Let's have a little knowledge about your background sir.
 After secondary school I was at Iwo for higher school, my secondary school was Ibadan Boys High School, I am currently the National President of the Old boys of Ibadan Boys High School, that is one school that has provided two Governors of this state- they are late Kolapo Ishola and Senator Rasheed Ladoja and we have many prominent Nigerians who are old boys of Ibadan Boys High School. After that, I got a Federal government scholarship to go abroad in 1967 to study medicine in Moscow and I spent seven years there, after which I came back home because that time when you are on a federal government scholarship you must return home. So I was given a job at the University College Hospital (UCH). While still abroad the moment I communicated my result and the application, I got a job and I resumed at UCH and I am always happy that I and my colleagues then got a car loan within one to two weeks after resumption of work. We got a loan of one thousand eight hundred naira (#1800,00) each and with that we bought brand new cars.
 After that, I went to Johns Hopkins in the United States for my Post-Graduate. I came back from John Hopkins to join Oyo state because I was sponsored by the old Oyo state government. So I worked in UCH, I worked at Ladoke Akintola University of Technology (LAUTECH) and Niger Delta University for eight years. I came back and worked at Afe-Babalola as Provost of College of Medicine and I left in June, 2021. Right now I am living in my house. I have had two short appointments from National University Commission (NUC) accreditation to Owerri and Lagos State College of Medicine, Lagos State University (LASU).
As a medical practitioner, how do you find it easy combining this with lecturing of students?
Anywhere you work as a doctor you can still lecture, you are always appointed as lecturer and consultant. As a lecturer you trained medical students, as a consultant you go to clinics where you prescribe drugs, look at patients and take care of them. It is a combined job, once you are in clinical medicine; you combine medicine with being a consultant and lecturing.
Advertisements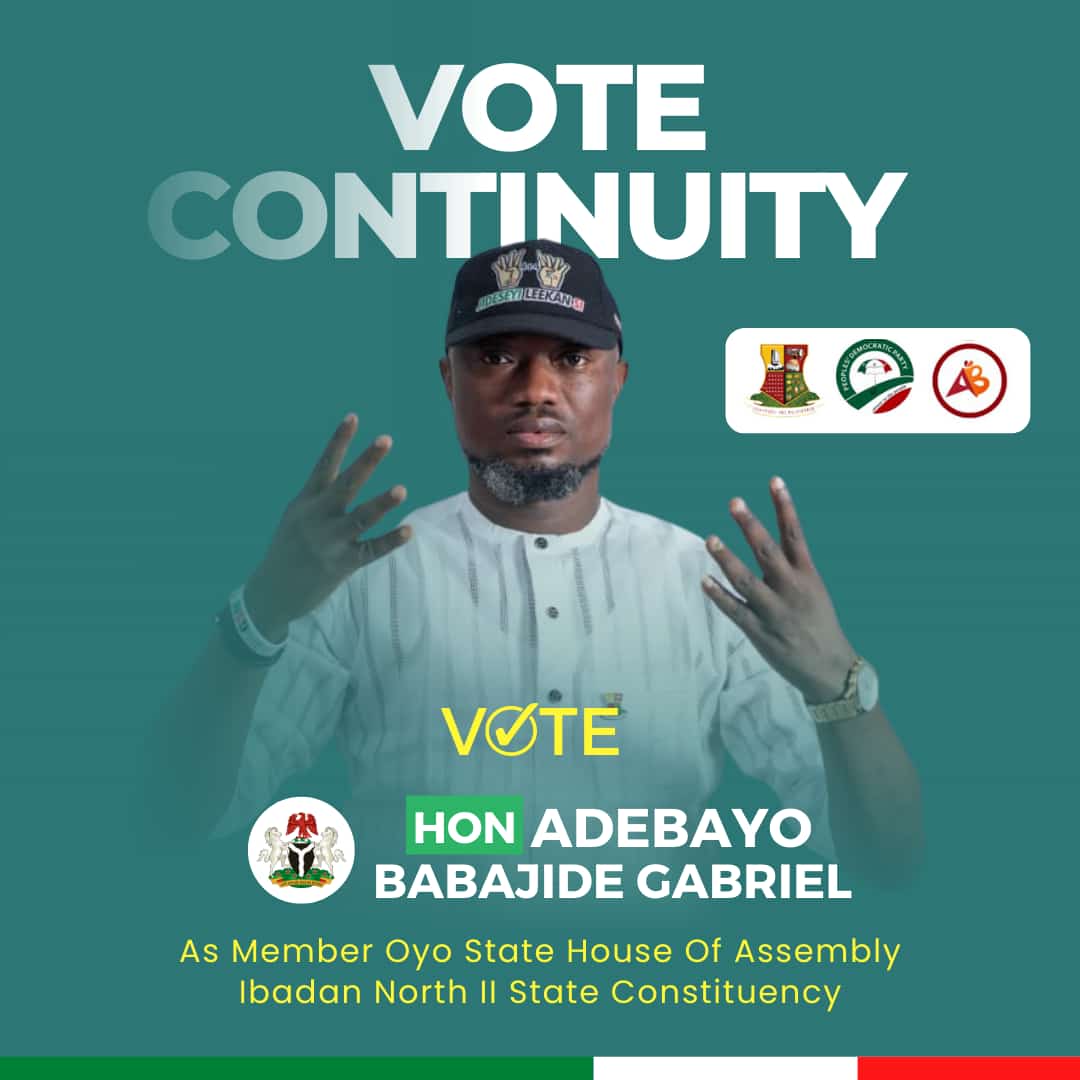 Your generation seems to enjoy federal government scholarships unlike nowadays, students even find it difficult to secure admission, what can you say about the current situation in the country?
Oh you are taking me up on that, I will tell you that you have a federal government scholarship. All federal universities there are no tuition, what kind of scholarship are you still looking for? You probably stay in your country. you don't go into -40, -50 degree centigrade, you enjoy eating the good food you are used to and your parents pay no tuition. Unfortunately, this has brought us into the problem of the Academic Staff Union of Universities (ASUU) Federal Government face off. The federal government has taken far more than what they can chew. At least if you ask them to pay something every family can afford, you can't say everybody should go to University of Ibadan and foot all the bills, you can pay more than seventy percent. In private universities, we are talking of millions you pay as tuition which means if the federal government wants to settle ASUU, they must be bold and responsible enough to adjust what they are practicing before – let some money comes in, let some money students will pay be able to cater for thirty to forty percent of monthly salary but federal government wants to pay all the salaries. Taking free education to that level is wahala (problem).
Have you in any way supported this ongoing ASUU strike?
That is a big one! I don't have any children but I have grand-children who are in school. The ASUU strike is not fair; ASUU has not been able to carry people along because it appears as if many people thought ASUU is going too far. They have not been treated well, if ASUU as a body decides enough is enough, they should go to Ghana and take half of what they are supposed to be given here, we want to see how the government will cope. Government made a mistake with young doctors who are no longer here. The situation will get to a stage one day when people will take a bus, Danfo to Cotonou to treat malaria when you don't have any doctors around; they are all in Canada, London, Australia, UK etc. All these so-called politicians send their children out of the country to study and they have the guts, the effrontery to put their graduation ceremony in newspapers, when you ruined your own educational institutions and you have created for yourself an alternative it is not fair. I think I have answered your question.
Do you see ASUU winning this battle with the Federal government?
They will win when we have a reasonable President who is educated, not the one without a Senior School Certificate. You can't give what you don't have, if you are properly exposed, educated you will understand the value of education but for somebody who got a waiver to get into the army, do this and do that became a Major General, found his way around and became a President, he does not seems to care and he is surrounded by the people whose children are also in abroad. As long as ASUU can let the people know where they stand, they should not be condemned. ASUU can only win when we have a new government after a proper election is conducted that appreciates knowledge but not the one handpicked by the current President like himself.
They may not get all the solutions overnight, but they will dialogue with them with all honesty. How you will dialogue with people, you agreed but you failed to carry out all the agreements. It is unfortunate ASUU has been given a bad name, but as we move on, people will begin to understand. Students themselves should be talking on behalf of the ASUU. If I were a member of ASUU, I would say it is high time we took a stand, we are not going to talk, let our students who are staying at home do the talk.
What advice would you give to the federal government to solve this issue once and for all?
I will have no advice for this present government, I don't talk to the deaf and dumb, it is a waste of energy. They don't have their compasses right. Your President does not know what he is doing and he should resign. That is not a President befitting this country at least befitting the southwestern part of this country, we have come in contact with education for so long, we were the first in this country to make education available for the poor and the rich. Many of us benefited from Awolowo's fantastic ideas of free education.
You will have no peace if people are illiterate. Look at what is happening in the North, they caused all these things; you want to snatch a government and you brought in so many colourless people from other countries. You brought in about seven thousand of them and the guy, a reasonable guy, thank God he survived an accident recently who said his life doesn't worth any political ambition, take it. He didn't lose that election and that was the argument around but he was so much of a gentle man. I worked in Bayelsa, we were in the same Rotary Club, I know Jonathan very well, and he is not a man that does thing gragra.
I won't pray for this government, just tolerate them to get out of the way and pray that we get a better government. Somebody suggested that all these people declaring to run for presidency should rot in jail, I agree partially because not every one of them are qualified.
Every Tom, Dick and Harry wants to be President. I won't be surprised if my gatekeeper tells me tomorrow that he wants to be President. So don't waste your time trying to talk to this government. Let's just tolerate them, ease them out of power and make sure we don't make these kinds of mistakes again.
As regards the Ukraine and Russia war, some people are blaming Nigerian students in Ukraine who came back to the country that they were supposed to go to a neighbouring countries instead of coming back home. What is your reaction to this sir?
No, the federal government did a good job by evacuating them. I am not a child that will blindly condemn everything and for that alone that was a good job and the owner of a particular airline also did well. We don't know where this war is going and for us to fold our arms. Ghana evacuated their students and so many other countries did. So for the federal government to do this, they did well. If there is a score sheet for this I will give them sixty percent at least for once, no! My marks are not given cheap, they can't get more than that, but if you want verbal acclamation, I will tell you they did well but I don't think it is the President that took that decision; Abike Dabiri might have taken a big role.
…But a lot of people are blaming Russia for the attack on Ukraine, what's your opinion?
You want my opinion? I was born here in Ibadan, the only dialect I know is Ibadan, I can beat any Ibadan to speak Ibadan dialect because I didn't go to school to learn it, I spoke Ibadan from infancy, naturally. Now let's say we are all together and for one reason or the other we are splitting, let us be sensitive about some aspects, we should try not to allow enemies, Russia can never be comfortable if they are surrounded by all NATO members, some day they will come. I read now that they brought down about six to eight Russians planes, I know fully well that it is not Ukrainians that are doing it; look don't bring your enemy to a fight between you and your siblings, even couples if they are reasonable, I think there will be peace and if we are not careful we can provoke a third world war then everybody will realize that when the mad people are dancing, you don't clap for them, better enter into prayers that the Lord will make their legs too big to move so that the dancing will come to a halt.
So as much as possible, everybody talking should be mindful of a third world war, those who are too young to know what world war was, let them go and read the literature. Britain has not done well, why would you take the properties of all these Russian's, Abraham Moviche and so on. Abraham Moviche was able to land his plane in Israel, he is an Israeli. All these Russian's, Ukraine and so on are Israelis, have you heard anything from Israel about this war? No way and if they want to bring Biden to his senses, they will, there is no way if Israel says enough is enough, we don't want to hear anything from you about this war.
So as much as possible, the Nigerian press has not done well enough; they are following what they are seeing in other journals. I am for Puttin, he is fighting for a just cause, I will only say when you are fighting your brother, don't use heavy weapons. You can box your brother on the nose but don't go taking a kitchen knife, what do you want to achieve? You can slap, that same hand you've employed in slapping can be the hand you will use to embrace when peace has come to stay. There must be peace in Ukraine and Russia; Russia cannot allow Ukraine to join either the European Union or NATO, no! They are even saying they can join the European Union. I will say no, the European Union will not have Ukraine; they can have all the other worlds. You want to put Russia into a very difficult situation?
I got to Russia as a young boy when I was twenty years old and I am seventy five plus now and I am telling you I still have support for Russia. These are people who are genuine. There is no scholarship as detailed as Russia scholarship, I will tell you the moment we arrived, we were taken to shops to take our winter clothes and everything and parents were not in any way put in mummy is very cold o. No! We were made to understand where we were coming into and we were made to understand not to play with our breakfast. You must have enough food in your stomach because the temperature is minus. So when you look at this they didn't tie any strings to us. The scholarships were free, you could leave that place and go out and say anything you like about them but if you are a good human being, if you have the fear of God and are balanced in your education you will be balanced in your argument.
When we had our war, how many countries supported Nigeria? It was only Russia. So some people are saying Nigeria should not talk about them, what can you say, did you pay for all the assistants they gave to us? So for God Sake, some of us are not ingrates, I have two children who are Russian by birth, one is a medical doctor, one is a lawyer, so nobody should come to sell any dull avocado to me.
If you don't have education, you don't have good health, what is it you have? And yet you want to control this country, the blind can never lead those who have two eyes especially eyes with eye glasses making four. We are tired, the country must be restructured; we may give ourselves entrance without visa but for God sake let's go by different names, I am happy to tell you that what Professor Akintoye, Emeritus Professor of History is doing to show you how decent and how civilized education can place you. We are not fighting anybody, we have gone to the right place, United Nations, to file our paper for Yoruba Nation which means we know the way to do it, it is not just guerrilla warfare, if we really want to go, we have a place at the UN. We are represented at the United Nation and they know that one day if worst comes to the worst, they will come and carry out a plebiscite and when they discover that the majority of Yoruba wants to go, off we go.
With your statement, are you saying you support the agitation for Yoruba nation?
Why won't I? We don't belong to this contraction called Nigeria; we believe all these national anthems don't apply to all of us. Very soon, some of us will put our hands inside our pockets when you are singing the national anthem, of course, just to show you that we are not part of you.
Do you think the South West has what it takes to stand alone as an independent Nation?
We have the intellect! When the person leading you has no brain, he can only lead you into perdition referring to Awolowo Language. It can only lead you into problems. We are educated and we can stand alone.
What is your philosophy about politics?
I prefer Arms chair politics, what do I mean? Let's sit down like this and discuss politics. I can't go and get insulted; there was a particular Governor that wanted me to be his Commissioner. I was in Bayelsa, I filled the form, all what he wanted, he saw me in the house of a cousin who was a retired Ambassador and when he saw me, he said he was interested in me, I looked at him and I was asking myself, could I work with a character like this? And later I heard from people that he said he could not work with someone he could not call by his first name. I am older than him and more educated than him. You can't call me by name just because I wanted to work with you. People later said they knew I could never work with him.
Somebody who changed the school uniforms for the whole state to one colour, is that one a human being? Those are the politicians you want me to work with? I am more cerebral, if a student commits an offense, how would you know the school he came from? And later a reasonable man came in and adjusted everything. Let me be my politician inside my house. When friends come we discuss together and finish it with a good wine.
You said you prefer armchair politics, so how would you describe the kind of politics played in Nigeria?
You know the answer already. How will you buy a form for 40 million naira? Where will I get such money from to go and buy form? We are deceiving ourselves. Nigerian politicians are taking us for a ride, Fayose bought his own form as well and his son made it public that "Daddy don't join anybody to contest for presidency", it is now a game, everybody wants to be President. So as much as possible I listen to Pastor Adeboye, Adeboye keeps saying that God has not shown him if there will be an election in 2023. He said he is not even sure if we are going to have an election, I subscribe to that. If the train from Abuja to Kaduna can be messed up like that, how long is Abuja to Kaduna? And you want me to go out by train? Although I have gone from Ibadan to Lagos by train and I used the first class and that is where they targeted, I don't think we know where we are going.
As a one time lecturer, can you tell us your experience with students at the lecture rooms?
Let me tell you the beauty of being a lecturer especially in my area is that you make people who come in with feeble minds and within a short time they become your colleagues and when they want to over celebrate you, you tell them, we are now colleagues. I was your teacher and somebody was my teacher as well and when I was teaching you I got paid, so don't give me all these worship, we are now colleagues.
Now if God uses you to shape people's life, you must be humble enough to say God I thank you. If I let you read some of the compliments, comments from colleagues from my last birthday, you will realize that that's far more than the money the politicians go home with. The politicians go home with money, we go home with satisfaction that we have touched people's lives and as much as possible that is what God will want us to do.
All these places I have worked, definitely a good number of the guys I taught, I may not recognize them but they will recognize you and they will visit you with so much respect and adoration and then you have to just tell them relax! You are singing too much of praises, we are now colleagues, I was getting paid when I was teaching you, you are no longer my students, and some will be like no, but at the end of the day they will put Doctor at the end of your name and at the end of mine too and if you work hard enough you can also become a professor like me. When you are writing your memoirs, you can give me just one sentence as one of those who shaped your values and contributed to your life.
So that is the joy of being a teacher because some people contributed to your molding and you've been able to retaliate by training other people and where we are, we feel so bad about the time which has flown so far. If anybody tells me it is already fifty years ago that I came back to this country I won't believe it and things were so good, I find it difficult to bypass somebody holding a stethoscope or someone who dresses like a Lawyer, I will tell the driver to park because when I came within a week or two I got a loan to get a brand new car which was not a Nigeria made. So how have we come this far? What has happened? The future was so bright that we were telling some of our colleagues who were going abroad to come home, well, it is well!