The youth in Surulere local government area of Oyo state have Decried what they call Epileptic Senatorial Representation, that is lacking in substance which has bedeviled Oyo Central Senatorial from successive Senators who represented the zone.
The youth who spoke through Hon. Olujimi Kayode at the formal inauguration of the Ilaka Youth Ambassadors in Surulere, noted that aside the poor representation of the zone, the youths have been grossly neglected which has caused the young generation to loose confidence in politicians and Politics. However, he affirmed that regardless of the experience of the past, he is sure that Chief Bisi Ilaka will be a breath of fresh air. He described Ilaka as a lover of youth who recognize the role they play in nation build.
Also speaking at the event a youth leader Engr. Tolu Adebayo expressed frustration at how Surulere LG has suffered neglect as a consequence of poor representation in the past, but expressed optimism that Ilaka is the begining of a positive turn around. He called on the youth to go all out and mobilise for Ilaka and other PDP candidates in the coming elections.
Prince Falana Adebowale, Personal Assistant to Chief Bisi Ilaka, assured the youths of Ilaka's committment to make them a priority when he becomes Senator representing Oyo Central, he noted that without a doubt Oyo Central has suffered from poor representation, but Ilaka will change the narrative. He called on the youth to brace themselves for the begining of a new dawn with Chief Bisi Ilaka.
The Chairman of the People's Democratic Party in Surulere, Adebayo Adeyeye commended the Ilaka Youth Ambassadors, for their activities in promoting not just the candidacy of Chief Bisi Ilaka, but also the PDP and other candidates. He described Ilaka as a man of integrity who will keep to his words.
The highlight of the event was the inauguration of the Ilaka Youth Ambassadors by its Director General Dauda Temitope Wahab aka Prof T. Who in his brief remarks he thanked the youth for coming out in their numbers, he said the Ilaka Youth Ambassadors is geared towards reaching out to youths who are apolitical and ignite their interest to vote Ilaka and other PDP candidates.
Advertisements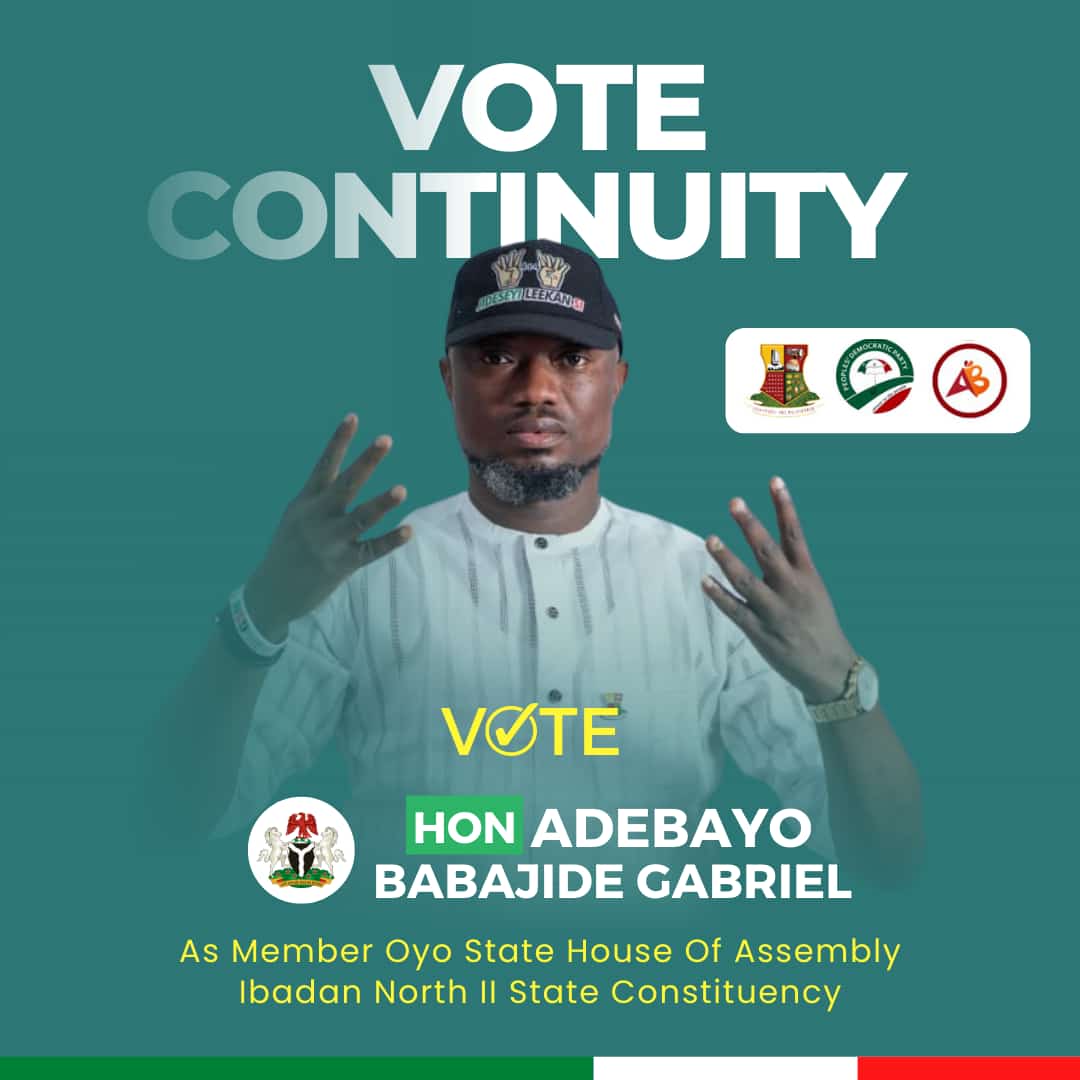 Among the dignitaries at the event are the local government Party Chairman Adebayo Adeyeye, Chief of Staff to Surulere local government Chairman, Hon. Odejobi Julius, Hon. Oluremi Gbenga supervisory Councilor for works and Supervisory for Agriculture. Ogunbunmi Bukola and representatives of other party candidates in PDP.