There was fear and apprehension in some parts of Ibadan on Tuesday when operatives of the Western Nigeria Security Outfit, otherwise known as Amotekun Corp intercepted 140 suspected northern travellers.
The travellers, 134 males and six females, were seen entering Bodija market around 1pm in a trailer filled with foodstuff to wide jubilation from other northerners.
It was gathered a trader at the plank market, who sighted the truck, alerted officers of the Amotekun Corps and Policemen, who later intercepted them.
Sources said no fewer than 10 of the travellers escaped into the market before the arrival of Amotekun operatives.
Speaking with journalists at the Amotekun base in Ibadan, the plank trader, who sighted the truck with the travellers, said there was jubilation immediately the truck entered the market.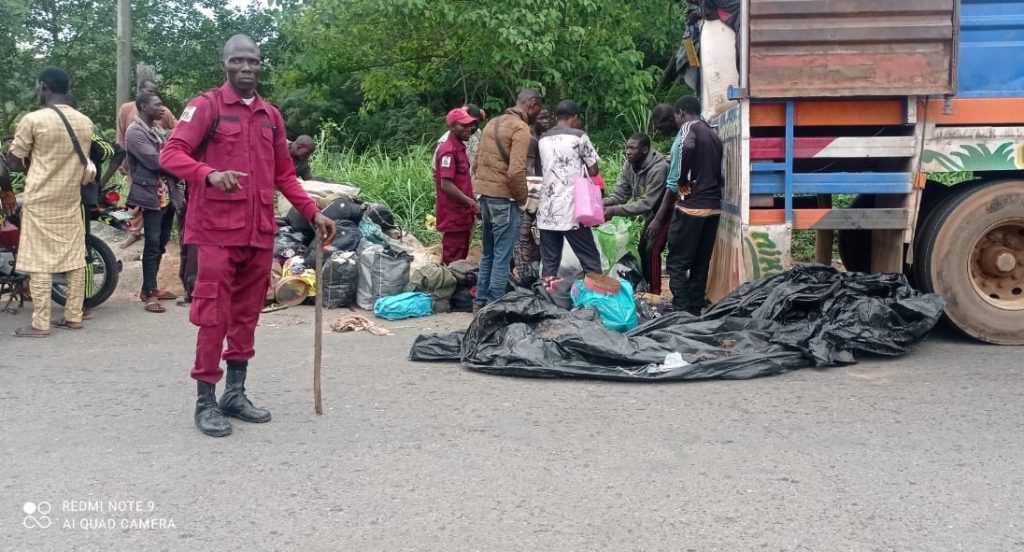 The source, who pleaded anonymity, said: "I was at Iyana Bodija around 1pm, when I saw the blue trailer carrying some Hausa and foodstuffs, there were many.
"Before I could call security men, they have bye passed me and I saw them discharging some of the people into the market mixing with people.
"I called the security operatives to inform them about the development. They later came around and intercepted the vehicle and the travellers.
"Initially, we want to profile them in the market but we sensed it might lead to the crisis since there are many of the Hausa in the area.
Special Assistant to Governor Makinde on Arewa, Ahmed Muritala, said the travellers were coming from Zamfara State and on their way to Ogere in Ogun State.
He condemned the mode of travelling of the travellers based on existing security situation in the country, but promised the travellers would be led back to their base.
After a thorough search by the police and other security agencies, foodstuff, eight motorcycles, one cutlass and charms were found in the truck.
As of the time of this report, officers from the Department of State Security Service are conducting search and profiling of some of the suspects.