The Public Health Practitioners Council of Nigeria yesterday 27th August inducted the pioneer set of members into the council at the Sultan Bello hall, University of Ibadan after the bill to establish the council was passed into law on the floor of the National Assembly on Wednesday, 20th of July, 2022.
It was a glamourous event, where practitioners were inducted from all the 36 states and the FCT of the Federal Republic of Nigeria and international members from Togo, Ghana and the Republique du Benin.
Gracing the August occasion were the Okere of Saki; HRH Oba Sofiu Kalid Ilugbemidepo, Hon Aminu Saheed Former SA to Governor Akeredolu representing the The Director of the Primary Health Care Ondo State, Various Provost's and Registrar's of affiliate Colleges of Health technology.
In the address of the President of the Council; Prof Odeh Emmanuel, Public health is the most important and paramount health sector as it is the first stage of all forms of health services.
In the Inaugural Lecture, themed; The Role of Public Health In National Development, delivered by Prof Alobo Joshua; Practitioners should take advantage of their license and stand out wherever they may find themselves and make themselves good ambassadors of the profession.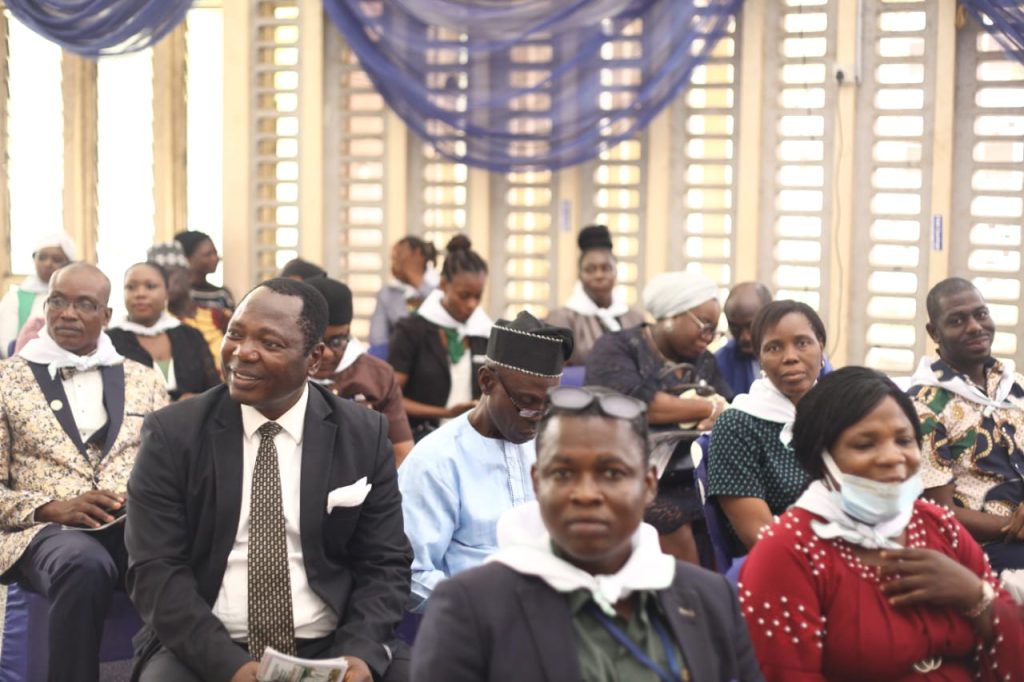 On a final note, the Registrar of the council Dr Abah Blessing, celebrates the new inductees and encouraged them to propagate the career in good light all over the country.
The Council wishes to be leaders in the public health research and education with local impact and global significance.