As part of his continuous training and empowerment initiatives, member of the House of Representatives representing Ibadan North Federal Constituency, Hon. Prince Olaide Akinremi popularly known as Jagaban has concluded his double training and empowerment programmes which commenced earlier this week.
The first training which was an upgrade of skills for plumbers within his constituency has been concluded with each participating plumber getting empowered with plumbing tools and equipment worth over 1 million naira each.
The workshop organized for Science, Technology, Engineering and Mathematics (S.T.E.M) Teachers in 30 public secondary schools within Ibadan North Federal Constituency by Prince Akinremi Jagaban has also been successfully concluded with the distribution of Science Laboratory Kits to the teachers for their respective schools.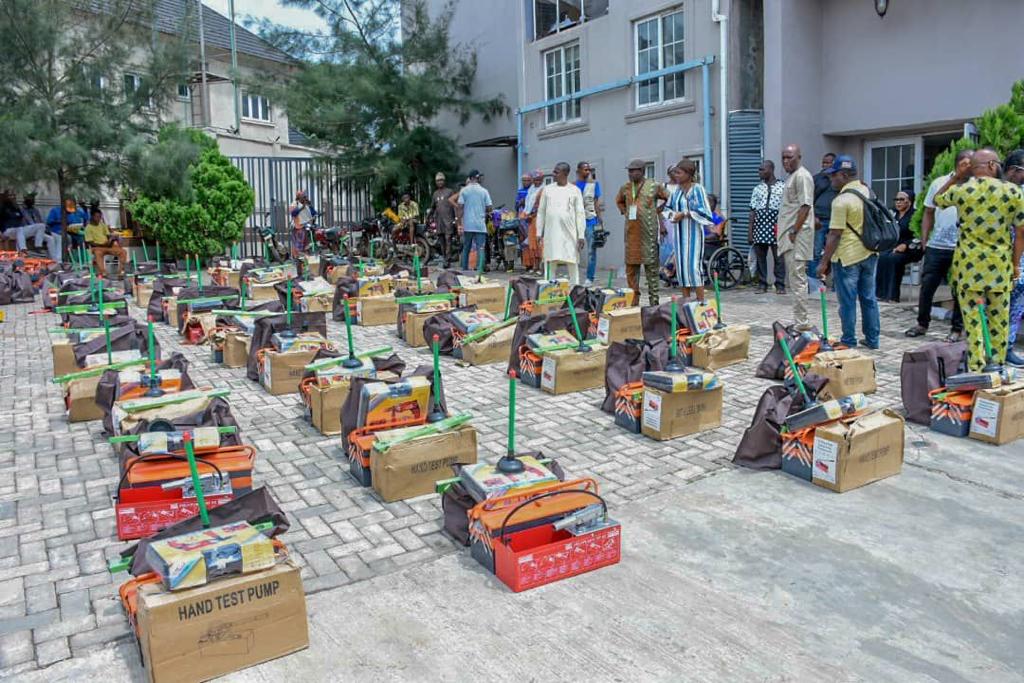 Prince Olaide Akinremi while speaking in the course of both programmes stated that he is someone who values and prioritizes knowledge increase in any field of human endeavor, and that is why he is generally interested and have always invested enormous resources into human capacity development in the formal and informal sectors for several years now.
Hon. Prince Olaide Akinremi explained that youth development and empowerment remains a critical part of his legislative agenda, and that he remains committed to ideas and programs that will help the youths of his constituency attain financial independence and self-sufficiency.
Signed:
Micheal Adegbuyi, Media Aide to Hon. Prince Olaide Akinremi (Jagaban).