The entire Akinyele traditional council, retired and serving head teachers and Principals have assured Chief Luqman Oyebisi Ilaka, the People's Democratic Party (PDP) Senatorial candidate for Oyo Central Senatorial district of their unwavering support to his aspiration.
They expressed their support at a meeting held at Akinyele local government secretariat , last Thursday.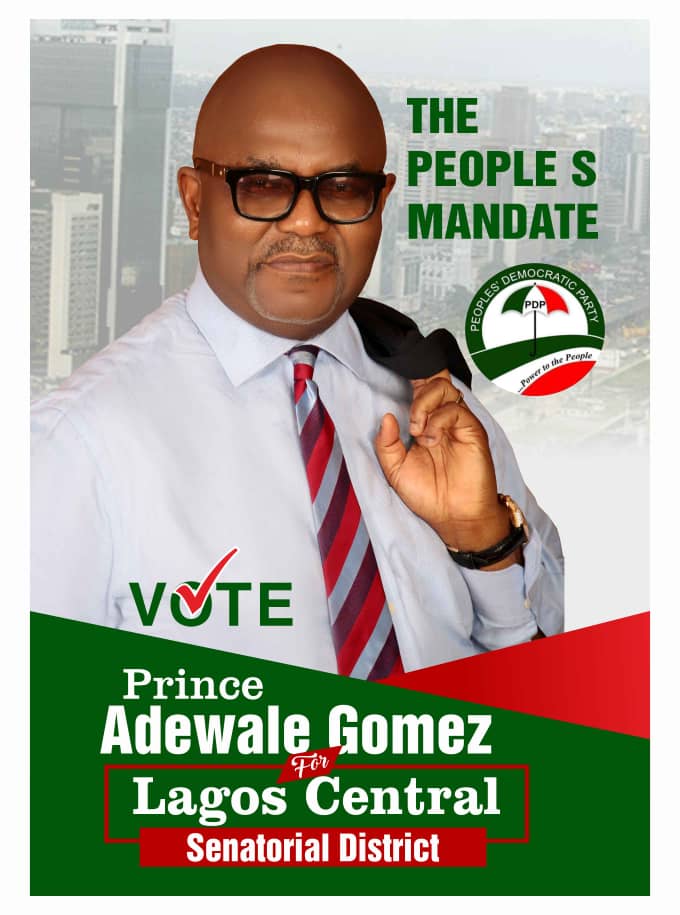 Speaking on behalf of the traditional council, the Oniroko of Iroko land, Oba Abioye Olasunkanmi Opeola, noted that "We have resolved to vote the Ladilu of Oyo kingdom, Chief Bisi Ilaka and other PDP candidates, we have had challenges with most who have represented us in the past, now we are committed to working with Chief Bisi Ilaka, we believe he understands our needs and work for our good.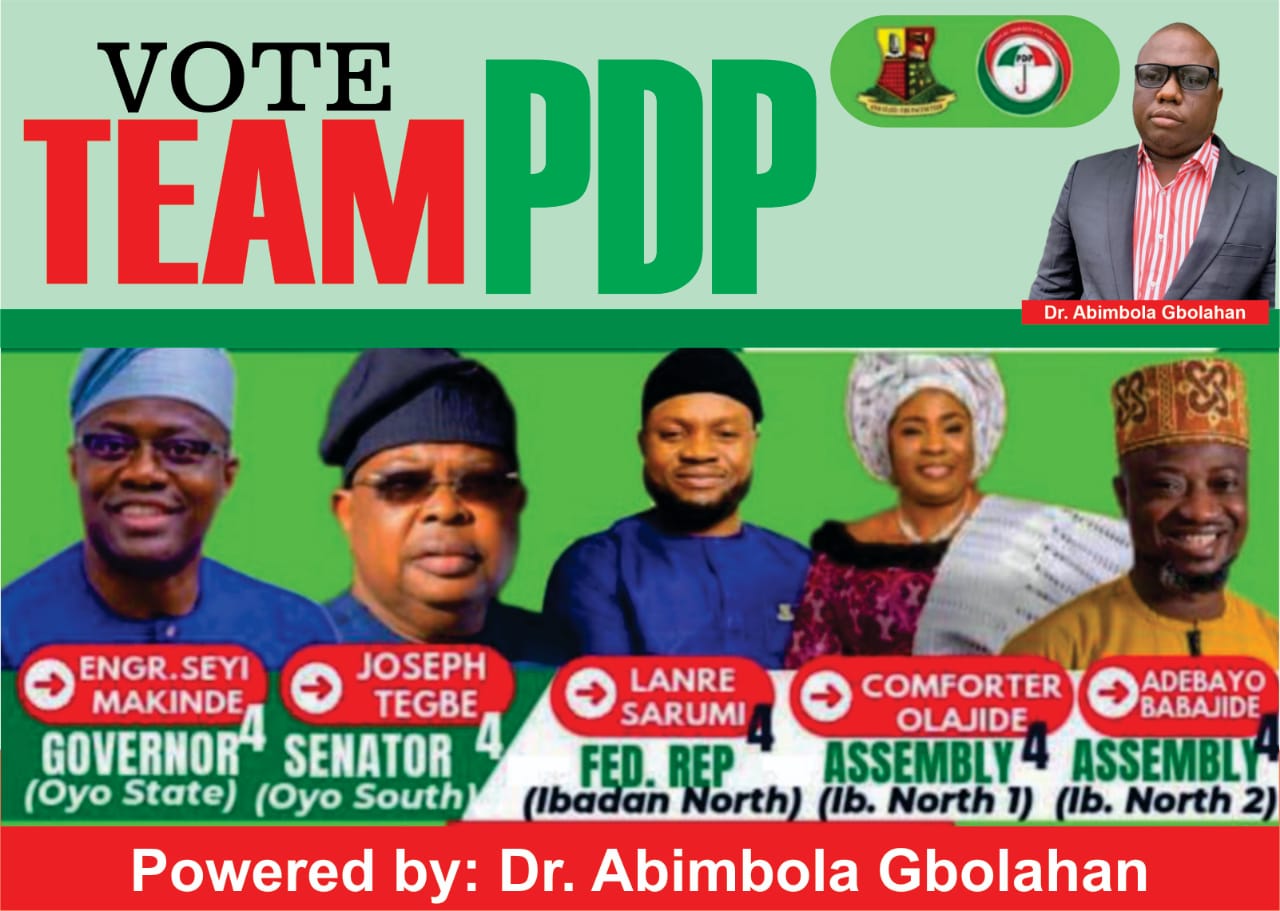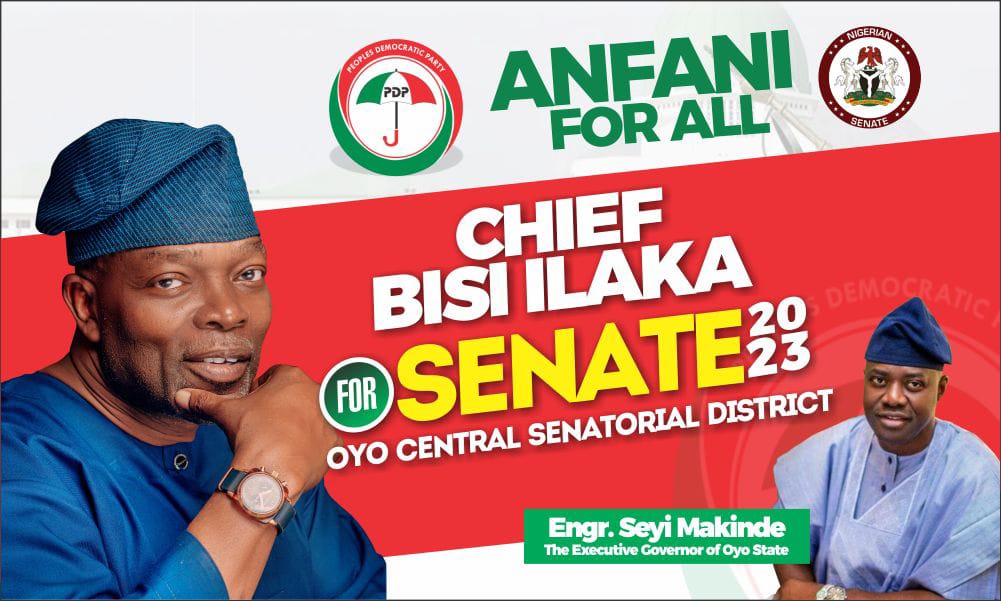 He stated further that "I will rather say the truth, whatever we deemed it fit to do, nothing will change it, Oloye Ilaka a philanthropic gesture cut across the state, his consistency in the political fora shows how he is fully prepared to transform Oyo central, traditional institution, as well as proposed bills that will cater for all constituents.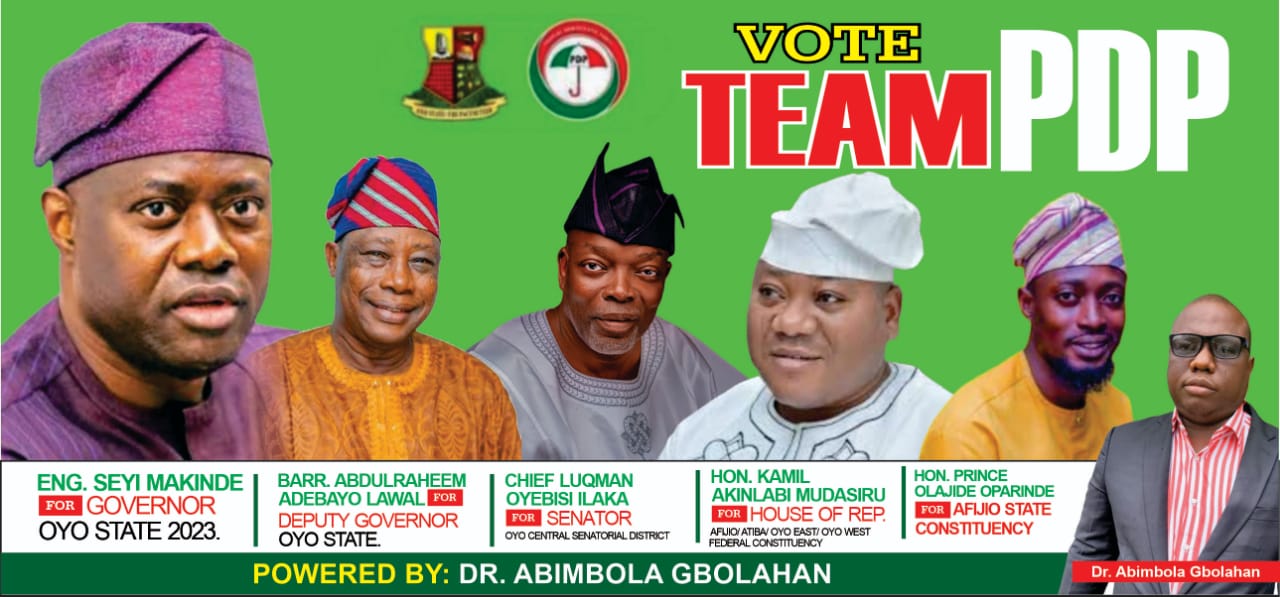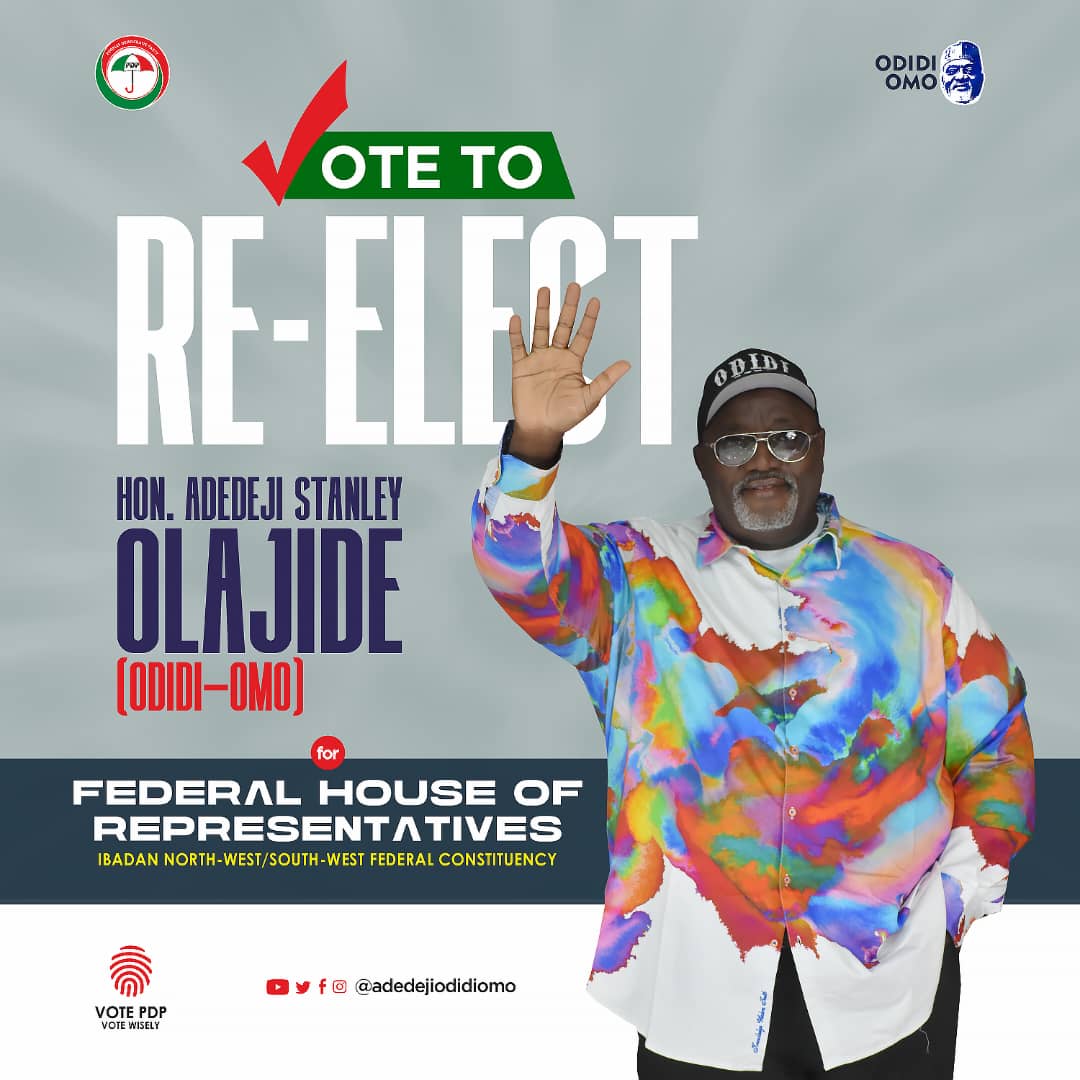 The monarch further added that, "We believe Chief Bisi Ilaka will represent us well at the Red chamber to Further compliment the efforts of Engr Seyi Makinde accelerated development and good governance devoid of ethnicity, favoritism and backwardness".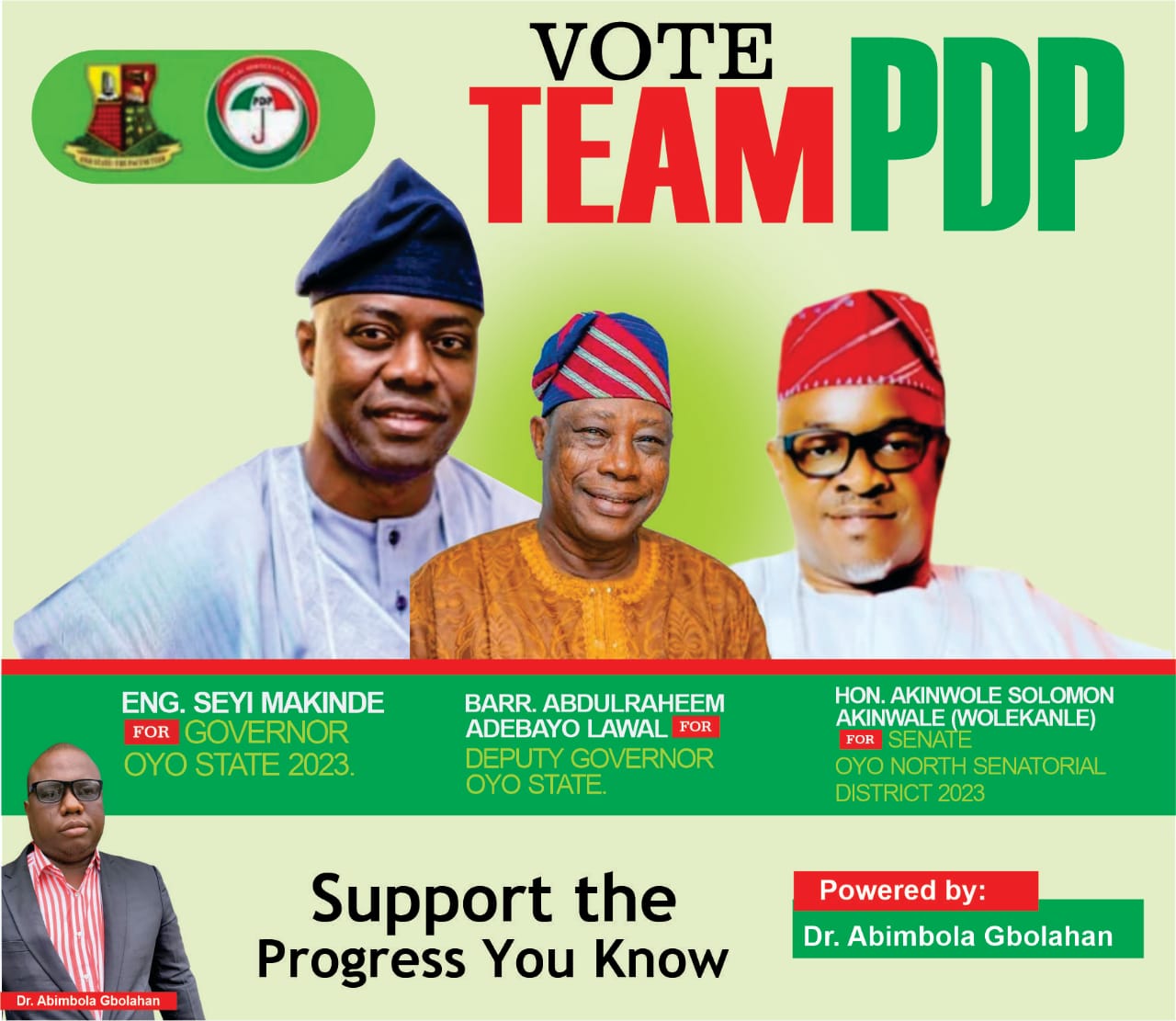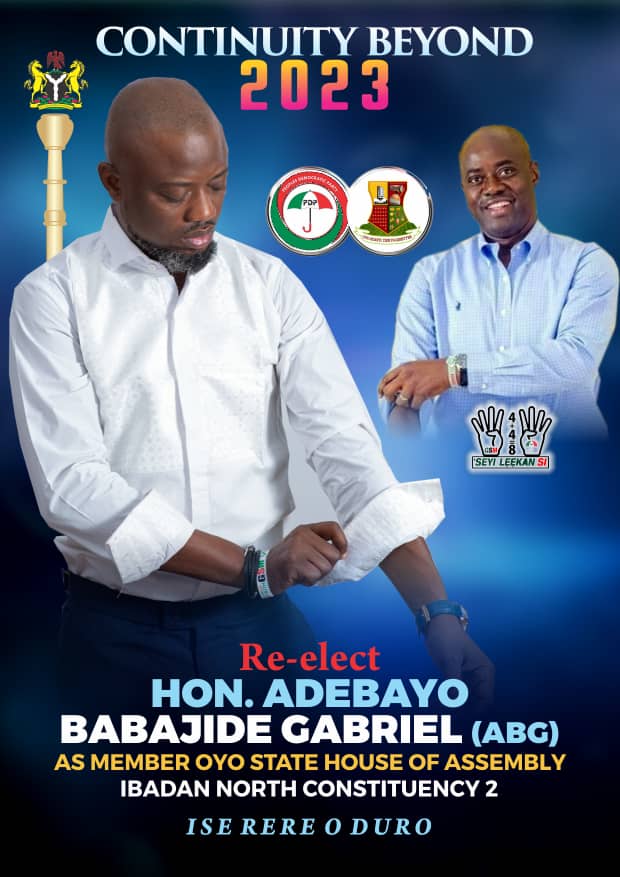 Also, the ANCOPS Chairman, Mr. Isaac Aderinto affirmed that the performance of governor Engr Seyi Makinde has given a clear way for them to declares support, canvass and propagate the PDP candidates. noting that this is Ilaka's time to represent Oyo central at the Red chamber, all retired and serving headmaster's /principals here today have pitched their tents with the former Chief of staff to governor Seyi Makinde.
In his remarks, the executive chairman of Akinyele local government, Hon Jimoh Taoheed Adedigba, appreciated the traditional rulers, Baales and teachers for their support, stressing that the traditional rulers and chiefs are the gate keepers, great stakeholders for the council, noting that their support with massive votes is highly needed to put an end to the hardship the All Progressive Congress has brought to the state and country.
Earlier in his speech, the Director-general of Bisi Ilaka Campaign, Hon Oladejo Success urged the monarch and learned colleagues to support chief Bisi Ilaka and other PDP candidates as they are committed to the well being of the people of Oyo state. He said PDP candidates have what it takes to put an end to poverty, insecurity, educational challenges and other sundry issues.
In his remarks, Ilaka the senatorial candidate Oyo Central, lauded the traditional rulers, the retired and serving principals for their support.
He said; "I know the challenges the traditional institutions are facing, I will use my experience to pursue solutions through presentation of bills."
He urged them to vote PDP down the line, while promising that he will be accessible to them at all times.
Ilaka further asserted that, his tenure at the Red Chamber as a Senator will be transformational for Oyo central".
In his entourage are; the candidate for Akinyele/lagelu federal Rep, Hon. Adetokunbo Adeaga, Akinyele constituency 1 State assembly, Hon Olalekan Abiola, Baba Akin Aderibigbe, Hon Oladejo Success(Bisi Ilaka campaign DG), Prince Adebowale Falana.
Others are; Bisi Ilaka coordinators in Akinyele and several others.