Sincere Gratitude For Your Presence At The Proclamation And My Inauguration Party As A Re-elected Member Of Oyo 10Th Assembly~ Hon. Adebayo Babajide Gabriel Pens Appreciation Message
Hon. Adebayo Babajide Gabriel, a re-elected member of Oyo state house of assembly has penned down an appreciation message to everyone who made it to the Inauguration of Oyo 10th Assembly as well as the inauguration party that took place at trans amusement park Ibadan yesterday June 14 , 2023.
In his appreciation message made available to newsmen in Ibadan on thursday, Hon. Adebayo Babajide Gabriel said he is humbled and honored to have been re-elected as a member of the Oyo state House of Assembly.
The message reads in part:
Dear Good People of Ibadan North,
I wish to express my heartfelt gratitude for your Unwavering supports and love since the beginning of the struggle, through the elections and to the Inaugurating of the 10th Assembly as member of the House of Assembly which took place yesterday at trans amusement park, Ibadan.
Your support and participation made the event truly memorable, and I am deeply grateful for your kind gesture.
Your attendance at the inauguration party meant a great deal to me. Having you there to share in the joyous occasion made it even more special.
Your presence not only added to the celebratory atmosphere but also served as a reminder of the wonderful friendships and connections that have enriched my journey thus far.
I am humbled and honored to have been re-elected as a member of the House of Assembly, and your unwavering support throughout my re-election campaign and during this momentous occasion has been invaluable.
Your encouragement, words of wisdom, and belief in my abilities have constantly motivated me to strive for excellence and to fulfill my responsibilities with utmost dedication.
The significance of this milestone in my political career cannot be understated, and your presence at the inauguration party made it even more meaningful.
Your support reinforces my commitment to serving our community diligently, representing your interests, and working towards a brighter future for all.
Please accept my heartfelt thanks for taking time out of your busy schedule to join me in celebrating this momentous occasion.
As i proceed on this journey , I am grateful to have you by my side. Your belief in my capabilities and your constant encouragement serve as a source of inspiration and motivation.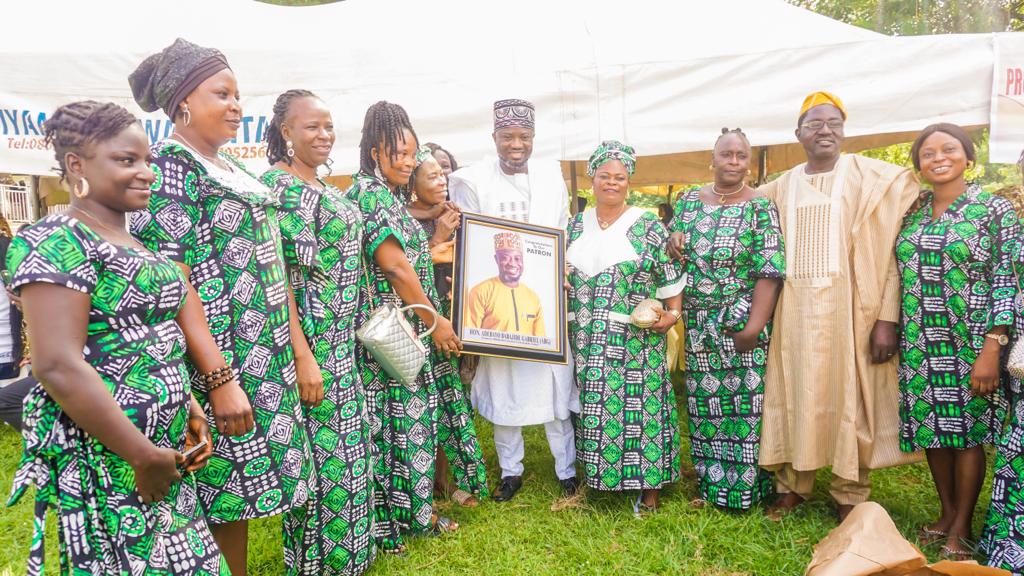 I assure you that I will continue to work tirelessly to make a positive impact and to uphold the trust and faith you have placed in me.
Once again, i want to thank you all from the bottom of my heart for being a part of my inauguration party.
Your presence and support mean the world to me, and I look forward to our continued collaboration and friendship as we strive to build a better future together.
With sincere gratitude and warmest regards,
Hon. Adebayo Babajide Gabriel