The independence Hall residents of university of Ibadan have lauded Oyo state house of assembly member representing Ibadan North Constituency 2, Hon. Adebayo Babajide Gabriel for promised fulfilled.
The Students Vocalized their Utmost Appreciation on Sunday at their hall residence where the Oyo house of assembly member representing Ibadan North Constituency 11, Hon. Adebayo Babajide Gabriel commissioned a laundry space shed built for students of Independence Hall.
It is imperative to remind us that during the last electioneering Campaign, Hon. Babajide promised the students that he will remain accessible and won't hesitate to always come to their aid when the need arises.
Sequel to the promise made during the election, Hon. Babajide has fulfilled some of his promises by building a laundry space shed for the independence Hall, commissioned on Sunday June 18 2023.
In a program titled meet and greet with Hon. Babajide, where the students had ample opportunity to discuss with him to know their challenges as well as to know the areas the government can make meaningful contribution to their wellbeing, the students showered encomium on the assembly member saying he has Proven that he is not part of those politicians that make promises and fail to fulfill them.
The independence Hall Administrator General Adejumo Uthman said:
" This is the first time a politician will come to appreciate us after election and also fulfill some of the promises made during election.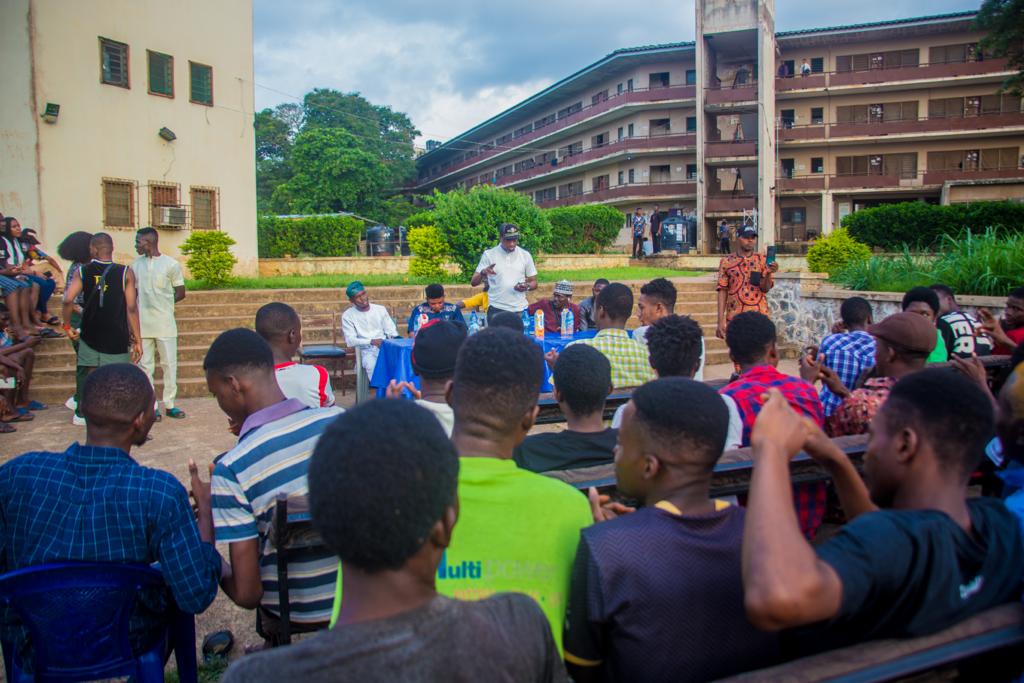 We can't thank Hon. Babajide Gabriel enough for this laundry space shed donated to us, he is a different breed, very accessible, social and with milk of human kindness.
We are going to document all his good deeds for future reference.
Another hall resident, Mr Timileyin, popularly known as Casablanca also said he is happy with what Hon. Babajide Gabriel did by showing himself as an exceptional politician.
Another resident, Mr Olaniyan Ibrahim said: "we are very happy with Hon. Babajide Gabriel, atleast now, we can now wash our clothes without rain or sun beating us.
Thank you Honourable sir."
The administrator General elect, Mr jide, also thanked honourable Babajide Gabriel for the laundry space shed provided for them and urged the Ibadan North Constituency 2 representative to keep been an exemplary honourable.
Furthermore, he implored Hon. Babajide Gabriel to remain accessible as many of them see him as their role model already.
In his remark, Hon. Babajide Gabriel thanked the students for standing behind him before, during and after the election. He promised never to take them for granted.
The Funky Honourable said: "The position i found myself today is by Grace and not by my power and I must use it judiciously to better lives and not to destroy people, I still have a long way to go and many dreams to fulfill."
Furthermore, the students made fresh demands during the interaction which Hon. Babajide fulfilled immediately.
Lastly, Hon. Babajide appreciated them for their warm reception and advised them to take their studies seriously because it's their primary purpose on campus.
The students had photo session with the honourable after which refreshment followed