Federal Constituency : PDP Leaders, Youths, Family, Stakeholders Rally Support For Hon. Taiwo Lekan Salami, Declares For Federal Rep Ibadan North
Good character adorns one, character goes farther than your curriculum vitae so they say, it speaks volume even in your absence. Ibadan North Local Government was thrown into swarm of activities today, when Honourable Taiwo Lekan Salami declared his ambition for the House of representatives under the umbrella of the great party, PDP.
Honourable Taiwo Lekan Salami who made his intention known during declaration visit to the party's weekly meeting, said he had consulted and seek the approval of party leaders and most especially the masses to contest for House of Representatives in Ibadan North so as to correct the ills of the current occupier. He made promise of effective and real representation.
Thousands of party faithful who witnessed the declaration chant songs of praises towards Honourable Taiwo Lekan Salami and acknowledged the good work of his late father who was a pillar of sports in Oyo State.
The astute business tycoon, technopreneur disclosed that his agenda is all-encompassing, youths and women centered and therefore sought the support of party leaders, members and the entire residents of Ibadan constituency.
Honourable Taiwo Lekan Salami who is ready to serve with the experience of three decades of post graduate life across Aviation, FMCG, Banking, Telecoms and Consulting Services.
Advertisements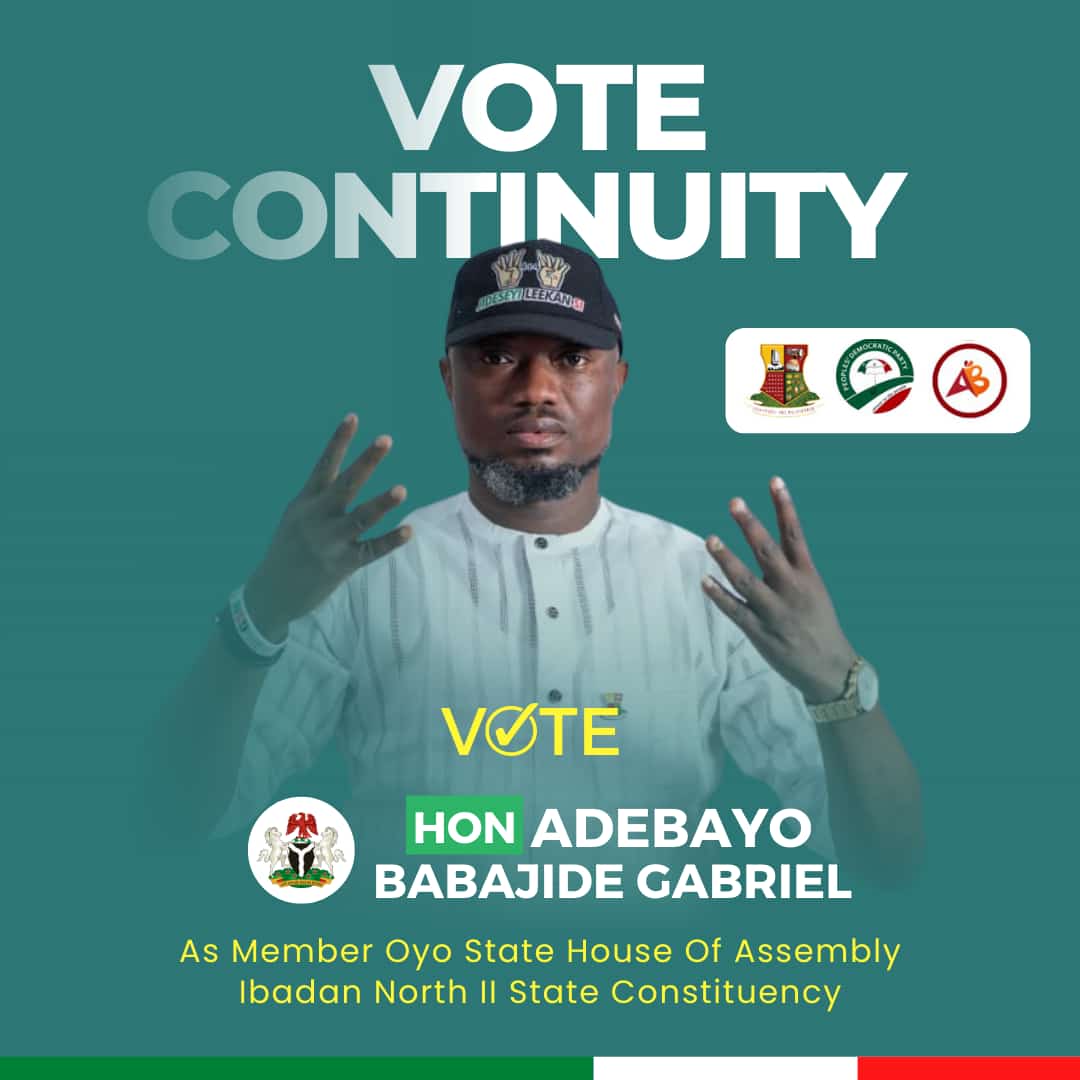 "He made it known the Ibadan North Federal Constituency will experience tremendous turnaround that is data driven for immediate gains and impact"